New Zealand University agents help international students for FREE to successfully apply at NZ universities. You are invited to study at a University in New Zealand of your choise. New Zealand University Experts answer your questions about the NZ University system and find a suitable University in NZ - Get help choosing the right University in New Zealand! New Zealand University courses are internationally recognised and easily transferable.
Checking...
Ouch! There was a server error.
Retry »
Sending message...
Free Australia Advice
Fill in the form below and we will be in touch soon
New Zealand University - Free Service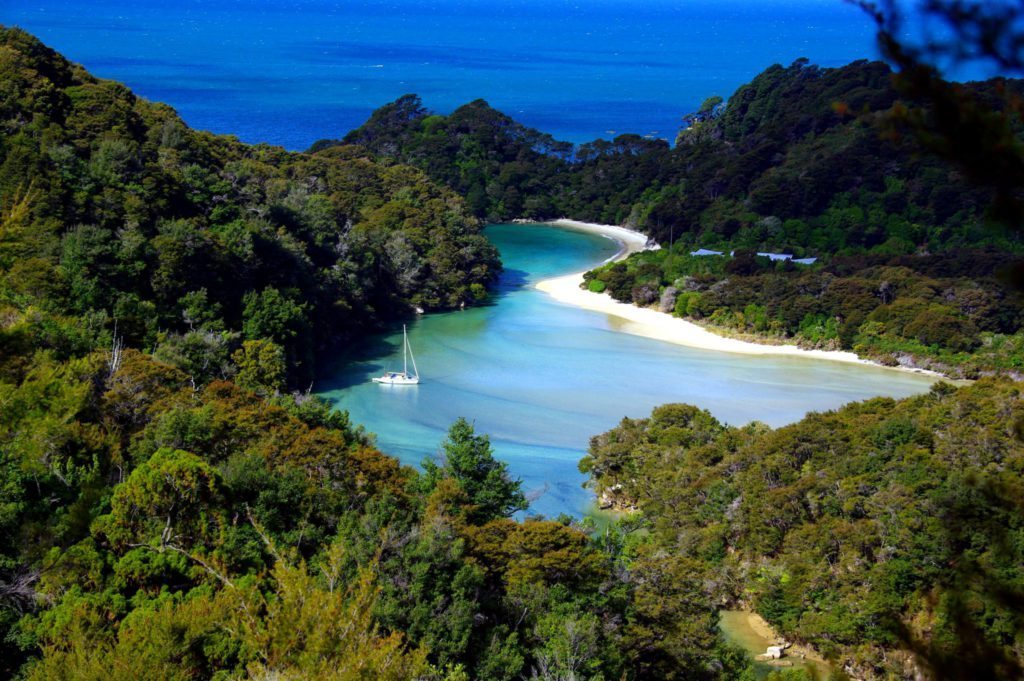 We help international students to apply successful at New Zealand universities. Our registered university agents provide free application counselling!
For further information, please contact our New Zealand university agents!
New Zealand Universities have a diverse international community from all around the world - from over 80 different countries! We are delighted that you are considering studying at a New Zealand University and can offer you many interesting courses.
New Zealand has eight national universities offering degree programs in academic and professional studies and study abroad programs. All universities offer a broad range of subjects for degrees in commerce, science and the arts. Each university has also developed its own specialist subjects, such as engineering, computer studies, medicine and agriculture.
New Zealand universities have an international reputation for the success of its international students and provides a friendly and welcoming environment for students from over 60 countries.
If English is your second language then Universities Language Institutes offer you pathways into University study at degree level. The Language Institute teaches Academic and General English, and IELTS preparation.
For international students the benefits of studying in New Zealand are numerous and given its multicultural base it makes integration easy.
Our International Centre supports international students, who like to study in New Zealand.
an international orientation programs each semester
a Drop-In Centre with free tea, coffee and Internet access
advice on other support and academic services at the University
advice on visa requirements, medical insurance and general concerns
airport pick-ups through the Accommodation Office
New Zealand University - Information for international students
New Zealand Universities have a diverse international community from all around the world - from over 80 different countries! We are delighted that you are considering studying at a New Zealand University.
Our team will work with you to help you achieve your educational goals and prepare you for a successful career.
When you come to your New Zealand University, you will begin a new chapter in your education. You can be certain it will be full of stimulating challenges, interesting people and wonderful opportunities.
Before you fly out to New Zealand to begin your studies in New Zealand, you will need to make sure you apply for the right course and correct student visa and that you have a current passport.
University in New Zealand - Application Procedure
The basic level of admission is the same across the New Zealand university system. However, individual universities may require higher standards for admission to courses which are in high demand.
All students must be fluent in English language if they are to succeed at a university in New Zealand. Study Travel Work New Zealand can assist international students to reach the required level of English language competence. The universities have specified minimum levels of competence e.g. 6.0 in IELTS or 550 in TOEFL for most undergraduate degrees; details of any higher requirements for specific degrees may be obtained from individual universities.
Applications for admissions to universities should include:
certified copies of the highest secondary school certificates received
official academic records of any tertiary study undertaken
Universities in New Zealand have an established policy on the engagement and use of education agents for the recruitment of international students to its programmes.
Universities in New Zealand have selected a number of highly regarded education agencies in New Zealand and overseas to assist prospective students and their families with course advice, travel and visa information.
Study Travel Work New Zealand is one of the registered education agents and accepts applications directly from prospective students.
Apply here and get free information!

Code of Practice for Pastoral Care of International Students
As part of their contractual agreement with Universities in New Zealand, all Education Agents and their staff are required to meet the requirements of the New Zealand Ministry of Education's Pastoral Care of International Students.
The Code establishes the standards, procedures and a complaint/feedback framework for the care and protection of all international students studying in New Zealand.
New Zealand University Terms
University terminology can be confusing. We have included a selection of university terms that may be helpful, especially if you are a new students.
DEGREE
The academic award conferred by the university on the successful completion of a programme of study normally requiring at least three years' full-time study for a Bachelor's degree, and one or more years for a postgraduate degree.

DEPARTMENT
An organisational unit of the university consisting of academic staff teaching a particular subject or discipline together with supporting general staff.

DIVISION
The university is divided for administrative purposes into four teaching divisions - Commerce (also known as the School of Business), Health Sciences, Humanities, and Sciences - which include the staff in all of the departments and schools in each of the four groups of related disciplines. Some departments teach courses for degrees based in other divisions.

FACULTY
A decision-making body for academic matters affecting a group of departments or a specialist school.

MAJOR SUBJECT
The subject chosen as the main area of study for a Bachelor's degree. A major subject is studied up to 300-level.

MASTER ' S DEGREE
An advanced degree taken by a student who already holds a Bachelor's degree. Normally involves research for a thesis or a dissertation. (e.g. Information Science is a Commerce subject taught by a Commerce department but can also be taken for degrees in Arts and Science).

GRADUATE
A person who has had a degree conferred.

GRADUATE DIPL MA
A qualification available only to graduates but comprising papers at undergraduate level.

SCHOOL
A section of the university which teaches a particular discipline (e.g. School of Dentistry) or which groups a number of departments in a division together.
University New Zealand Fees
New Zealand Fees
While universities fees may seem high to a student, New Zealand's fees are quite low in comparison to other countries, and the quality of New Zealand tertiary institutes makes the fees worthwhile.
You will need to pay your tuition fees in advance, as the New Zealand Department of Labour (the government institution that processes visa applications) requires proof of payment.  Universities usually give you a certain date to cancel your enrolment; if you do so before this date, most or all of your fees will be refunded.
Your university should offer a full refund if you application for a visa is denied.
Undergraduate study can cost about NZ$18 000 - $25 000.  Postgraduate courses can cost up to NZ$40 000.
This includes registration and enrolment, student health and counselling, language support, the use of most campus facilities and taxes.  Some universities may charge additional fees for things such as student union, buildings levy and activity fees.
If you are applying for university accommodation, you will generally have to pay application fees, a deposit and rent (paid weekly or monthly.)  Some other fees may apply.
Fees can be paid by credit card, banking transfer, cheque made out to New Zealand dollars or (for all fees except tuition fees) in person at your university.
How to Apply to Universities in New Zealand
School leavers who want to study further can find here information on how to apply to universities in New Zealand.
If they meet the requirements, they can get degrees or diplomas from the education provider.
Meritorious Students have an Effortless Entry to Universities from Schools in New Zealand
Each year top universities in New Zealand announce the enrollment and admission conditions for students who have passed out from various schools. Undergraduate courses offered by the universities are the prime targets where both domestic and international students make a beeline to get a coveted seat. The students have to pass the University Entrance (UE) qualification – a common assessment benchmark for the school leavers.
Studying in University
To study in a university after passing out from a school, the student would need to take up an undergraduate course. The school leaver must attain NCEA Level 3. The credit rating would however, differ from course to course. Specific universities would also have their own conditions for admissions.
For instance, University of Auckland would look forward to students with high academic qualifications, portfolio that shows the creative sense of the student, and at least a credit of 16 points for studying Bachelor of Architectural Studies (BAS). At Waikato University, the school leavers would have to attain 20 points in UE scoring sheet to study Bachelor of Software Engineering. If not, the students need to take up preparatory courses.
Students meeting the UE score, required rank and other conditions, would be guaranteed admission to the top universities in New Zealand. International students can also study at a New Zealand university after completing the required level. However, parameters for international student would differ from one university to another.
Specialized Courses
School leavers who are under Māori and Pacific group would need to attain the required score in UE ranking to study undergraduate courses, such as Bachelor of Science (BSc) and Bachelor of Theology (BTheol) under the Targeted Admission Scheme. If the students in this group want to take up subjects such as Biomedical Science, or Food Science and Nutrition, they need to attain a higher UE score.
Foundation and Entry Level Courses
School Leavers are allowed to take up foundation courses if they don't meet the entry level requirement for studying at a university. The certification program would enable you to take up an undergraduate study. Often international school leavers face a problem with their English language proficiency. The Waikato University and Victoria University of Wellington offers language courses to help international students get the required English language score to study at a university in the country.
A special privilege is given to the school going students so that they can find out how a university functions and what all the courses they can study. For instance, at Year 12, students are invited by Victoria University to check out the campus, area of interests, and other areas in the educational hub. So, if you are in this level, why not take a trip to a university to find out the courses that suit you.
New Zealand University Admissions
English Proficiency and Academic Brilliance Imparted by Schools Help in University Admissions
Many international students plan to study in various New Zealand schools so that they can effortlessly meet the criteria for admission to a top New Zealand university. Apart from the key subject they plan to study in a school, it is essential that the students imbibe English language proficiency as expected at their age.
Universities provide tertiary education that is at par with international standards. Students passing out from these institutes get plum jobs in various sectors. No wonder, 1000 or more students make a beeline to study at a prestigious education provider – say, University of Auckland. However, without knowing the Kiwi culture, mannerisms, interpersonal skills, and English excellence the dream would never be fulfilled. Top schools come in at this juncture to provide this learning to the students.
University Entrance Pass Rates
To study tertiary education at a university, students studying at various schools in New Zealand must attain a certain University Entrance (UE) Pass Rates that has been demarcated by the Ministry of Education. This would ensure that students sitting for NCEA, IB, or Cambridge certification are assessed under a common banner for admission to a university. Takapuna Grammar School for instance, holds 66 percent UE pass rate.
Takapuna Grammar School
This co-educational school provides curriculum in various fields for students of Year9 to Year13. It is possible to enter a university in New Zealand – say Auckland University by studying at this school as the university has acknowledged the education imparted by the school to its students. A special curriculum is offered to international students so that they can meet the English learning proficiency.
Otumoetai College
The plush school, Otumoetai has a reputed score in UE pass rates. In Year12 and Year13, more than 60 percent of the students have secured a position to study at a university. However, not all subjects require UE rates. For instance, subjects, such as clothing, woodwork, engineering, and homecraft are not included in the common UE pass rate.
Even More Tougher Entrance
Experts point out that there must be tough rules to guide university entrance. Though entry to university would differ from one course to another, special admissions especially for students who have crossed 20 years of age are a cause for major concern among the erudite.
School Leaver Admission Procedure
Most universities start their curriculum during mid year. To get an admission to a university – say Waikato University – you must:
Submit filled-in application form by 1st December for first semester enrolments.
Submit filled-in application form by 1st May for second semester enrolment.
Receive an acknowledgement soon after.
…And, the Application Administrator in the International Admission & Enrolments Office would guide you as per requirements and suggestions required subsequently.
University in New Zealand
Higher Education
Higher, or Degree-level Education is mainly offered at a university in New Zealand, but some degree programmes are also available at institutes of technology, polytechnics, wananga and colleges of education, and at some private training establishments. University education in New Zealand was established in 1870 and resembles the British university system.
The academic year
The academic year in New Zealand begins in late February or early March (end of summer) and finishes in November (spring). Most of the universities in New Zealand operate on a semester system, although a few divide the academic year in trimesters or quarters.
Research in New Zealand Universities
Research by New Zealand university staff covers a wide spectrum and forms a vital aspect of university teaching. Research is the principal characteristic that distinguishes universities from other tertiary education institutions in New Zealand. New Zealand universities maintain a high level of research activity that continues to be internationally recognised.
Universities
There are eight government-funded universities in New Zealand, some of which have become famous in specialist subject areas such as Medicine, Engineering, Law, Veterinary Science and Agriculture and Environmental Studies.
University of Auckland
Auckland University of Technology
University of Waikato
Massey University
Victoria University of Wellington
University of Canterbury
Lincoln University
University of Otago
Ranking of New Zealand University
New Zealand universities get top ranking each year. No wonder: They are excellent in education tradition and equipped with technology to help local as well as international students to be successful in a global environment.
There are 8 state-funded universities in New Zealand:
The University of Auckland
Massey University
Auckland University of Technology
The University of Otago
University of Canterbury
Victoria University of Wellington
Lincoln University
The University of Waikato
All 8 universities in New Zealand offer the full range of internationally recognized university qualifications: From bachelor degrees through to master and doctoral programmes.
In general, each university has its own specific point system. Each course is associated with a set of points which is equivalent to the workload of the course. The students have to obtain sufficient points to be granted a degree.
University New Zealand Information
New Zealand University Testimonials - Career and Employment outcomes

New Zealand University Testimonials
Studying in New Zealand enables students to chart a satisfying career anywhere in the world. New Zealand education gives you the edge to be a success in the competitive global economy.
For example, Satyen Desai, born in India and working in Australia, is a classic example of the benefits of studying in New Zealand. Mr. Desai who studied at Massey University in New Zealand now works for IBM in Melbourne and is fast-tracking his international career.
"When I left university in New Zealand, I felt that I could have walked into most organisations and picked up a job and run with it", says Mr. Desai.
Some New Zealand graduates like Leon Kim have opted to pursue career opportunities within New Zealand after completing a Bachelor of Property from the University of Auckland. Mr. Kim now works as a property valuer and says that, "New Zealand education has been very inspirational"
Natalia Babushkina is another New Zealand graduate in Nursing who feels that New Zealand education is internationally recognised because it prepares graduates for the workforce.
"The standards of teaching are high and I really enjoyed the practical work", says Ms Babushkina.
If you are interested to study in New Zealand and kick starting your international career, please contact us.
New Zealand University
Universities Provide Varied Courses for Higher Studies to Enable College Students to Study Further
Studying at a university in New Zealand is a dream for many but it is not easy to realize it if you don't have adequate prerequisites. Apart from qualifying marks, qualification also matter a lot in getting admitted to a university. There can be many situations where universities can be distant dream. However, New Zealand education department has taken up measures to ensure students with varied interests, unique conditions, and merits get admission to universities in the country.
Here are some issues concerning further studies.
College students studying a Bachelor degree may find it difficult to specialize in a specific subject.
International students may not have the right degree to enter a course in a university.
A Maori student may find it difficult to pursue higher studies in their specific subjects or may not have the required scholarship.
Bridging and Transition Courses
There are transition diplomas and certifications for college students so that they can study further in the Universities. Students can access an academic career if they study a Masters Degree, doctorate, and Diploma. However, college education may not be sufficient enough to get admission to these courses. To meet this issue, top universities have coined bridging or transition courses. To study post graduate course in Design, a graduate in architecture from a college can take up a transition diploma course. At Victoria University of Wellington, a two-trimester course needs to be perused before taking up Masters Course in music. Certificate of University Preparation (CUP) is offered by Waikato University that provides additional academic learning to the students prior to their admission to a university.
Special Courses and Benefits
Special courses are available to enable students with otherwise meritorious background to further hone their learning in a university. Conjoint courses are offered by the University of Auckland where students can study two courses simultaneously. There are "special admissions" to allow students over 20 years of age to bypass normal admission procedure and enter the university to study a course.
Summer and Short Term Courses
There are many summer courses and short term curriculum in various universities which allow students from colleges to learn introductory courses of some subjects. The curriculum is characterized by short yet intense teaching for span of nearly 6 weeks duration. Some student exchange programs are also organized to enable international college students to visit various New Zealand universities for a short duration.
College students must have the required points and certification to study further at a university. For post-graduate degree, it may be necessary to have work experience as well. An international student must pass the required English test to get an entry from college to a university. You must check out such pathways programs gain the right entry to universities.
New Zealand University Application
Important: New Zealand Universities cost around NZ$ 8000 - 14.000 per semester for international students. Living expenses such as rent and food are around NZ$ 350 per week.
For further information or application, please contact our free student services via the application form.