New Zealand Universities have a diverse international community from all around the world – from over 80 different countries! We are delighted that you are considering studying at a New Zealand University and can offer you many interesting courses.
New Zealand… It is a beautiful country in the Southern Hemisphere with a low cost of living and for University students – low fees and a plethora of advantages!
For international students the benefits of studying in New Zealand are numerous and given its multicultural base it makes integration easy.
The New Zealand education system is based on the British education system which makes it possible for students to study their undergraduate degree in New Zealand and their post-graduate degree in a different English-speaking country.
New Zealand also provides their international students with plenty of employment options. If an international student is studying a fulltime course for more than a year then they are entitled to work full time during holiday periods as well as a maximum of 20 hours per week during the term.
Partners (spouses) of the students who are studying in areas of skill shortage (one such area is IT) can apply for a work permit which would be viable for the duration of the course.
And for those international students who have graduated from a course of study in New Zealand, they will be free to seek a six month employment permit as well as receive extra points in the general skills category of their permanent residence application.
Taking up an education in New Zealand ensures international students are provided with a decreased cost of living (whilst the living environment is spectacular) as well as all these advantages – which other countries do not offer.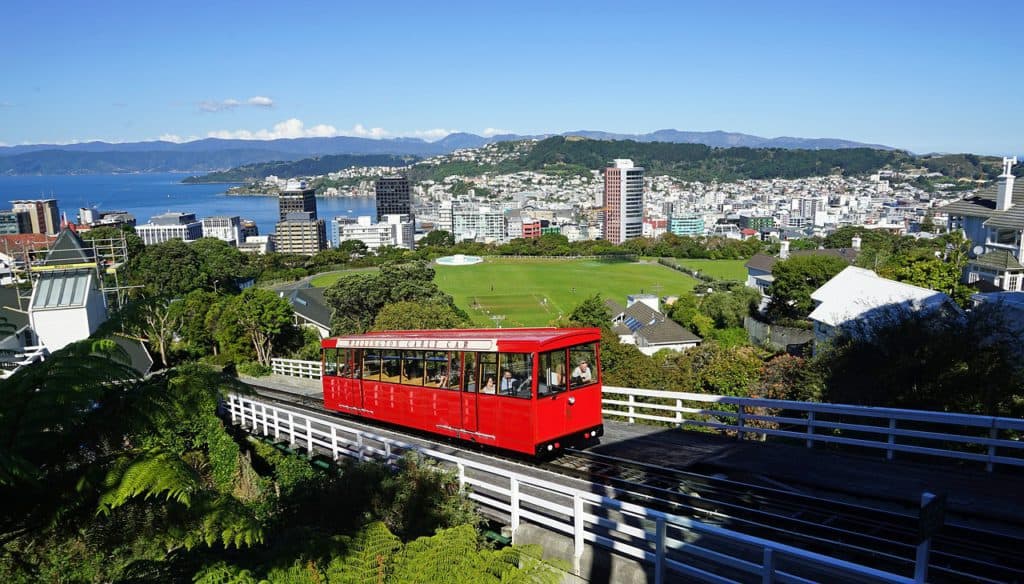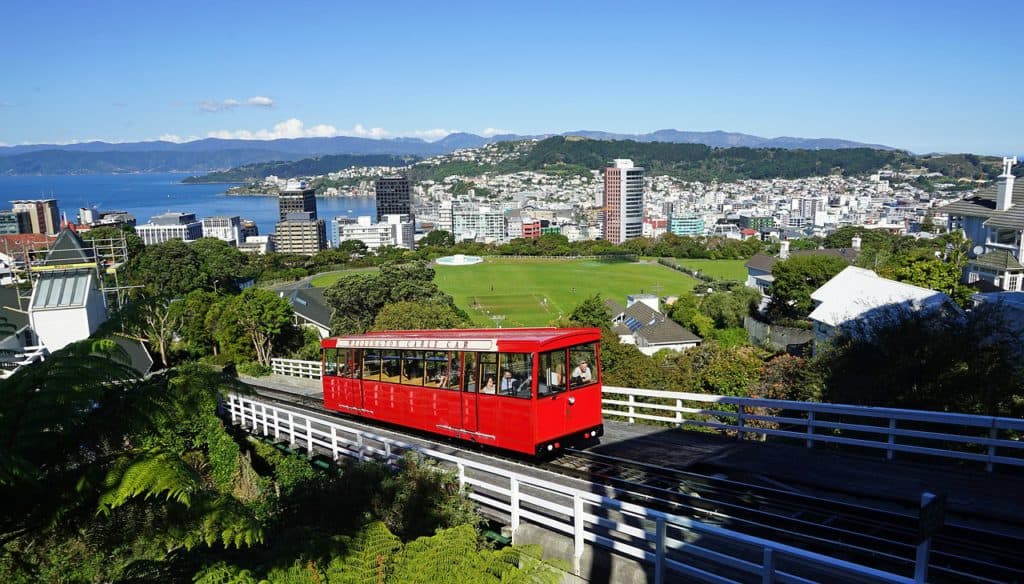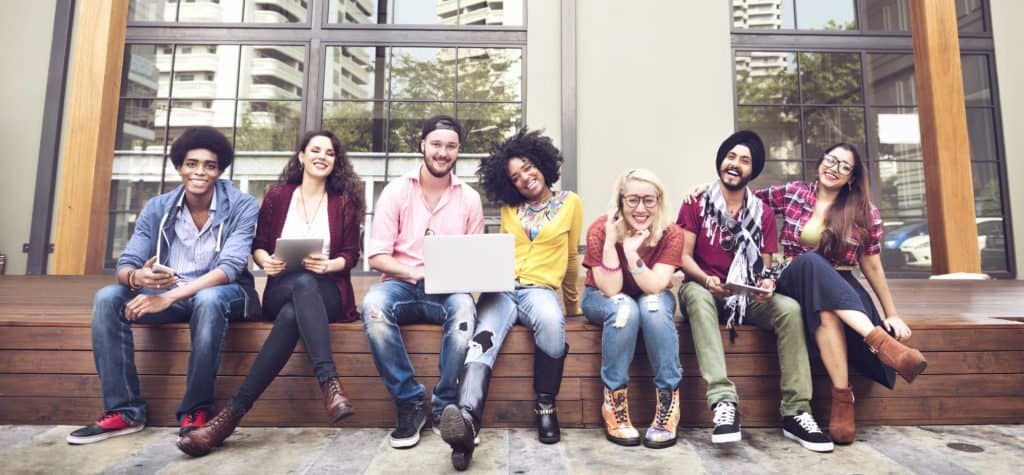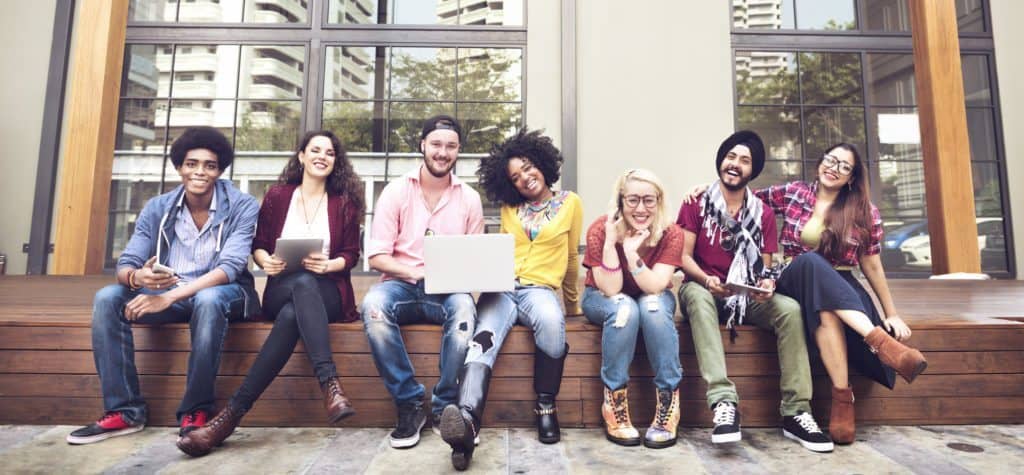 Higher Education
Higher, or Degree-level Education is mainly offered at a university in New Zealand, but some degree programmes are also available at institutes of technology, polytechnics, wananga and colleges of education, and at some private training establishments. University education in New Zealand was established in 1870 and resembles the British university system.
The academic year
The academic year in New Zealand begins in late February or early March (end of summer) and finishes in November (spring). Most of the universities in New Zealand operate on a semester system, although a few divide the academic year in trimesters or quarters.
Research in New Zealand Universities
Research by New Zealand university staff covers a wide spectrum and forms a vital aspect of university teaching. Research is the principal characteristic that distinguishes universities from other tertiary education institutions in New Zealand. New Zealand universities maintain a high level of research activity that continues to be internationally recognised.
There are eight government-funded universities in New Zealand, some of which have become famous in specialist subject areas such as Medicine, Engineering, Law, Veterinary Science and Agriculture and Environmental Studies.
Massey University
Victoria University of Wellington
Lincoln University
New Zealand has eight national universities offering degree programs in academic and professional studies and study abroad programs.
New Zealand University Study Abroad Programs
New Zealand universities offer an outstanding study abroad experience. The flexibility of the New Zealand university system gives you a great selection of courses and subjects, as well as the opportunity to truly immerse yourself into the Kiwi culture. Consider taking at least one Maori studies course to learn about the diversity of New Zealand's history and population.
Every international student who wants to study abroad in New Zealand is granted a student visa. These courses must be listed for Overseas Students. Whether you want to study English abroad or take a Master Degree, you will certainly gain a student status in New Zealand. International students granted a student visa abroad in New Zealand are eligible to work up to 20 hours per week during term time, and even full time during vacations.
New Zealand's eight universities are part of the international university community. Degree programmes from New Zealand universities are recognised internationally by all leading universities. Within the scope of a Study in New Zealand Abroad Program / Open Semester Program international students study in New Zealand and are regularly enrolled at a university in New Zealand, taking regular exams. At the end of their studies in New Zealand, they receive a certificate listing all the taken courses and grades. An application for a Study Abroad Program is relatively unbureaucratic. However, the courses are chosen on the spot at the university in New Zealand, therefore it is difficult to design a course schedule before taking up studies in New Zealand.
To learn more about our dedicated on-site staff and student services in New Zealand, contact our New Zealand Experts.
Summer School Programs
Summer Sessions / Summer Schools:
Summer Sessions or Summer Schools are a good value alternative option to Visiting Student and Study Abroad Programs in New Zealand. Courses are held during summer vacations wasting no valuable term time. In most cases, the home university will treat these courses like "normal" courses which last a whole term. Summer Sessions run from January to March, alternatively, some universities in Australia also offer Winter Sessions running from July to November.
There are many summer courses and short term curriculum in various universities which allow students from colleges to learn introductory courses of some subjects. The curriculum is characterized by short yet intense teaching for span of nearly 6 weeks duration. Some student exchange programs are also organized to enable international college students to visit various New Zealand universities for a short duration.
To learn more about our dedicated on-site staff and student services in New Zealand, contact our New Zealand Experts.
Visiting Student Programs:
Within the scope of Visiting Student Programs, international students are enrolled as guest students/guest auditors at a university in New Zealand. They have to "apply" for the specific courses at the university in New Zealand, which can be a quite bureaucratic procedure. However, compared to the Study Abroad Program, international students know in advance which courses they take.
To learn more about our dedicated on-site staff and student services in New Zealand, contact our New Zealand Experts.
Bridging and Transition Courses
There are transition diplomas and certifications for college students so that they can study further in the Universities. Students can access an academic career if they study a Masters Degree, doctorate, and Diploma. However, college education may not be sufficient enough to get admission to these courses. To meet this issue, top universities have coined bridging or transition courses. To study post graduate course in Design, a graduate in architecture from a college can take up a transition diploma course. At Victoria University of Wellington, a two-trimester course needs to be perused before taking up Masters Course in music. Certificate of University Preparation (CUP) is offered by Waikato University that provides additional academic learning to the students prior to their admission to a university.
Special Courses and Benefits
Special courses are available to enable students with otherwise meritorious background to further hone their learning in a university. Conjoint courses are offered by the University of Auckland where students can study two courses simultaneously. There are "special admissions" to allow students over 20 years of age to bypass normal admission procedure and enter the university to study a course.
New Zealand University Course Options
Get help choosing the right University Course in New Zealand! New Zealand University courses are internationally recognised and easily transferable.
Accredited Universities in New Zealand Offer Many Courses
Accredited Universities in New Zealand offer various undergraduate, graduate, and post graduate courses for international students. Apply with us!"The numerous accredited universities in New Zealand offer various undergraduate, graduate, and postgraduate courses to both domestic as well as international students. The tertiary education provided by New Zealands universities is recognized internationally.
Students Planning to Take up Tertiary Education in Universities must Fulfill Conditions Specific to the Courses
Surveys point out that New Zealand universities are quite well known in the international market as many of them have made it to the top 200 list of global universities. The benchmark is based on popularity of the courses and quality in imparting education by the universities. However, it is not easy to vie for a seat in one of the universities as the competition is high and conditions are quite stringent.
University Learning
Top universities, such as Auckland University, Waikato University, Auckland University of Technology, and Victoria University have an attractive campus with student facilities, libraries, halls, and study centres. From accommodation to round the clock assistance, and counselling centres, the universities have all the basic amenities to impart tertiary education to the students.
Generally, universities offer a 3-years Bachelor's degree. The students can study further for another year to earn an Honors course. On completion, various levels are awarded, such as first class, upper second, lower second, or third class. Graduates with an honours degree can study further for a year to acquire a Master's degree. Those who don't have an Honors degree would need to study a couple of years to get the Master's degree. The highest degree awarded by the universities is the Doctoral degree.
Courses Offered by Top Universities
The courses offered at the university are varied. For instance, it is possible for high school leavers to take up an undergraduate course at the university. Some can even take up foundation or preparatory courses if their academic qualifications don't attain the qualifying marks. International students, for instance, can take up a bridging course to study brush up their English language learning to take up further studies at the university. Waikato University, for instance, offers such a foundation course to those who do not qualify in the first chance.
Faculties:
Arts, Sciences, Business, Health Sciences, Medicine, Engineering, Law, Fine Arts/Architecture, Education
All universities offer a broad range of subjects for degrees in commerce, science and the arts. Each university has also developed its own specialist subjects, such as engineering, computer studies, medicine and agriculture.
What requirements must be met?
Studying at a university in New Zealand is a dream for many but it is not easy to realize it if you don't have adequate prerequisites.
In general, each university has its own specific point system. Each course is associated with a set of points which is equivalent to the workload of the course. The students have to obtain sufficient points to be granted a degree.
Apart from qualifying marks, qualification also matter a lot in getting admitted to a university. There can be many situations where universities can be distant dream. However, New Zealand education department has taken up measures to ensure students with varied interests, unique conditions, and merits get admission to universities in the country.
– College students studying a Bachelor degree may find it difficult to specialize in a specific subject.
– International students may not have the right degree to enter a course in a university.
– A Maori student may find it difficult to pursue higher studies in their specific subjects or may not have the required scholarship.
For post-graduate degree, it may be necessary to have work experience as well. An international student must pass the required English test to get an entry from college to a university. You must check out such pathways programs gain the right entry to universities.
Admission Criteria – Selective Entry
To get admitted to a university in New Zealand, a student must primarily qualify for a University Entrance ranking. The score would help in assessing students studying secondary education from different colleges. After the students are ranked, the students must qualify for selective admission that depends from one university to another. The University of Auckland offers career-oriented courses which are mostly based on selective admissions.
Role of English Proficiency
English proficiency is essential to study in New Zealand. International students must attain a qualifying score in the International English Language Testing System (IELTS) test to get admission to universities in New Zealand. Those who do not qualify for the test can attend a bridging course to get the required qualification.
The education ministry has taken measures to ensure qualified students who can contribute to the economy of the country, get a chance to pursue tertiary education in New Zealand by enrolling to various universities in the country.
If English is your second language then Universities Language Institutes offer you pathways into University study at degree level. The Language Institute teaches Academic and General English, and IELTS preparation.
For international students the benefits of studying in New Zealand are numerous and given its multicultural base it makes integration easy.
The tuition fees of the Universities in New Zealand
You will need to pay your tuition fees in advance, as the New Zealand Immigration Department (the government institution that processes visa applications) requires proof of payment. Universities usually give you a certain date to cancel your enrolment; if you do so before this date, most or all of your fees will be refunded.
Your university should offer a full refund if you application for a visa is denied.
Undergraduate study can cost about NZ$18 000 – $25 000. Postgraduate courses can cost up to NZ$40 000.
This includes registration and enrolment, student health and counselling, language support, the use of most campus facilities and taxes. Some universities may charge additional fees for things such as student union, buildings levy and activity fees.
If you are applying for university accommodation, you will generally have to pay application fees, a deposit and rent (paid weekly or monthly.) Some other fees may apply.
Fees can be paid by credit card, banking transfer, cheque made out to New Zealand dollars or (for all fees except tuition fees) in person at your university.
Terminology
Student Experiences