Outdoor Education in New Zealand
Picturesque New Zealand is Immensely Resourceful for Outdoor Education
Any organized learning that takes place outdoors is commonly referred as outdoor education. The popular way of learning is known by other names too, such as adventure education, outdoor school or high school. As New Zealand has pristine natural habitat, forested lands, lakes, and mountains, outdoor education has been adopted by many educational institutes as a way to impart recreational activities and engaging education.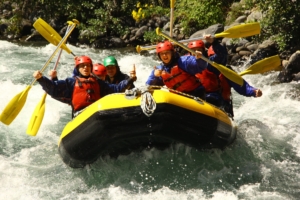 Outdoor Education
Outdoor education as the name suggests deals with physical education no doubt, where students learn certain skills that could be surfing, hiking, trekking, or rock climbing. In New Zealand, this form of education has become an important part in shaping the personality of students. For instance, students coming from non-English speaking countries may learn the language and New Zealand culture through such a program.
You also may learn to:
Adapt to changes – natural as well as cultural
Make new friends in same peer group
Evolve as a leader
Settle into a team or solve problems
…And, also enjoy New Zealand thoroughly while studying the country. It allows youngsters to connect with the practical world.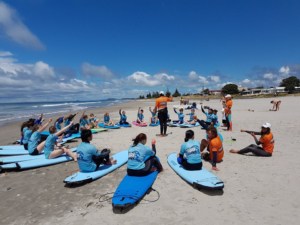 Curriculum in Outdoor Learning
In KeriKeri High School, youngsters get a taste of various outdoor sports, such as abseiling, archery, and kayaking through outdoor education. At a sunny afternoon, you may find students practicing fencing, choir, or photography. The excitement in outdoor education can be seen in the performance of the students. The high school has par excellent results throughout. Like KeriKeri high school, there are many other high schools that encourage outdoor education.
Apart from physical education, there can also be an interaction with nature and environment. Many sustainability projects are accomplished through outdoor education. Many primary schools for instance in the South Island near Waitaki River participated in ecological projects. On the other hand, outdoor leader training courses were taught to Canterbury schools.
Popular Trips in Outdoor Education
Flying Kiwi Adventure Tours offers an entertainment cum learning holiday for adventure freaks. Language school, Southern Lake English Centre in Queenstown offers regular trekking, cruising, or skiing trips in the country for international students who want to learn English language. The activities in these trips give them the scope to narrate their experience fluently in English. Colleges and polytechnics, such as NMIT at Nelson offer hiking, kayaking, rafting, rock-climbing, and snowboarding as a part of adventure education.
Job Prospects
Students often take up diploma in outdoor education or Certificate courses in outdoor instruction and Management at polytechnics in New Zealand. After completion, the diploma holders can easily get jobs as instructors, tour guides, and coordinators. From rafting in glaciers to conducting tours across Fiordland Wilderness, there are many opportunities for students to take up work as outdoor education heads.
So, if you love adventure, keen to learn outdoor sports, and enjoy the untouched beauty of New Zealand, check out for various outdoor learning options offered by institutes. Contact our student adviser for useful leads regarding the trips.
Outdoor Education Schools & High Schools in New Zealand
There are many schools and high schools in New Zealand that offer Outdoor Education programs. We help you find and enrol into outdoor education programs in New Zealand for FREE
Free Enrolment Services to the Outdoor Education Programs in New Zealand