Visit a High School in New Zealand with Go To New Zealand
Free Services for international students who like to study at New Zealand High Schools.
New Zealand High Schools offer many advantages for International Students

High School New Zealand are international recognised and offer many opportunities
High School New Zealand - Advantages for international students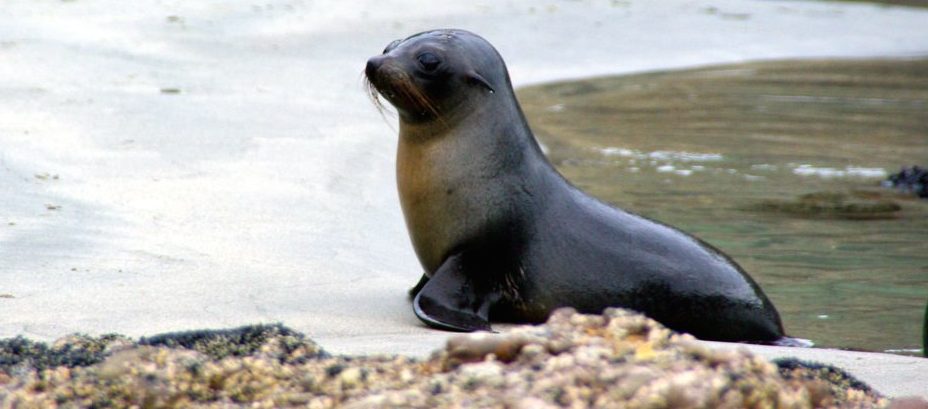 High Schools in New Zealand
New Zealand High Schools rank among the top nations in terms of education in the western sphere. This includes literacy and numeracy - the building blocks of an information society. The education system is thus geared towards preparing students for the challenges of the 21st century with a broad and receptive knowledge base. Strong emphasis is placed on continuous and independent learning within a constructive environment. Christchurch is one of the more popular locations for international students because of its great student support system and ESOL program. In order to help students adjust to their high school environment, many education providers offer specialist ESOL courses and there is also an ESOL student referral program for international students as and when desired. These courses are extremely popular with international students and vacancies are quickly filled in advance. International students are also offered quality assurance in the form of pastoral care as embedded in the Code of Practice that is supported by the New Zealand government. Students under the age of 19 have access to a designated pastoral care provider. International students have so much choice as far as their choice of school is concerned. Each High School in New Zealand has its own special philosophy and makeup. Some may emphasis religious education while others may be co-educational. A lot depends on the preference of each individual student as each High School may vary in size.
Free High School New Zealand Advice
For more information of our free High School New Zealand services, please contact us.
High School New Zealand Certification
Strict High School Assessment Ensures Popularity of NCEA in Global Market
Education in New Zealand is at par with international standard. However, a quality regulatory body, the New Zealand Qualifications Authority (NZQA) had been formed to ensure that education is imparted uniformly at a particular level to all students. All schools, colleges, and universities in New Zealand are assessed regularly to provide similar standard of education at their respective levels. For any information on the assessment, standards, or regulations, students can get back to the NZQA website for clarification and reference.
Role of NZQA in NCEA
Secondary students or students studying in high schools in New Zealand need to qualify for the National Certificates of Educational Achievement (NCEA) certification. The certification is awarded to successful students in three levels – level 1, level 2, and level 3for the Year 11 at 15 years of age, Year 12 at 16 years of age, and Year 13 at 17 years of age respectively.
There are about 40 subjects which are assessed by various authorities to impart secondary education to the students. A part of the assessment is done internally by the institute where the student had been studying. Another part of the assessment is done externally -- by NZQA. It is the vital responsibility of NZQA to ensure that schools provide similar standard of secondary education and that the students are assessed by a common standard. The results of NCEA certification is judiciously key-in databases and published in the NZQA website.
NZQA Responsibilities
The NZQA would:
Manage the qualifications framework of New Zealand
Manage and monitor the NCEA assessment system
Monitor and review the quality and standard of teaching of non-university education providers
Review and set education standards from time-to-time
…And, NZQA is not alone in implementing its tasks. It reports to the Minister of Education as well as the Minister for Tertiary Education, Skills and Employment. It acts according to the Education Act (1989) and the Industry Training Act (1992).
NZQA Review Analyses and Assessments
Many international students often require checking the performance reports or better known as Managing National Assessment (or MNA) Reports, of the high school they wish to study. The assessment reports of schools, performance statistics, and customized reports can be retrieved from the NZQA website. The reports are generated every 3 years. Detailed reviews are done to ensure that the high schools provide fair, consistent, and accurate secondary education to the pupils at all times.
The NZQA decides the following factors for assessment tests:
Standards to assess what a student requires to know
Ways to assess a student, such as by assignment or verification. This would show whether the student has achieved the competence on the subject.
Topics to be covered during a course
…The NZQA has materials and resources which help to assess a student as well as determine the efficacy of a course. The Industry Training Organizations (ITOs) and education providers are given the required permission to assess standards by NZQA. Once permission is granted, the assessing bodies carry out the assessments. The assessments could be "moderate assessment", "design assessment", and "verify evidence for assessment".
Assessment through QAAM
The NZQA has also formulated a quality assured assessment materials (QAAM) trademark through which secondary schools and students are assessed. The materials with QAAM-certified trademark would have:
An assessment activity where students need to follow instructions and perform certain tasks.
Assessment schedules where students need to understand the evidence, judge the evidence, and provide a sufficiency statement.
…And, by using QAAM certified materials, the teachers would be able to know the right standard to assess a student
High School New Zealand
For more information of our free High School New Zealand services, please contact us.
New Zealand High Schools offer many activities
Free New Zealand High School Services for Students and Parents

New Zealand Student Activities and Adventure
No wonder New Zealand is the ultimate outdoor adventure playground, offering every kind of thrill and degree of blood-pumping adrenalin adventure to pure hedonistic relaxation and pleasure.
Skiing to surfing to swimming
Bungee jumping to jet boating
Raft exhilarating white-water rapids and glow-worm caves
Kayak in the sea, or in tranquil rivers and lakes
Yachting, diving and harbour cruises
Bushwalking and hiking in national parks and reserves
Fishing
With such an abundance of open space accessible to everyone, and an enviable climate, sport and recreation fit neatly into the New Zealand lifestyle.
Rugby football is the national sport epitomised by the world-famous All Black rugby team. Of course, there are many other sports too: schools, universities and colleges offer excellent sport facilities for students who want to play tennis, squash, cricket, basketball, soccer, netball, softball or rugby.
Many of these activities and sports are within walking distance or easy travelling time from student campuses.
High Schools in New Zealand
High School New Zealand Abroad Program
New Zealand's High School Abroad Program provides students with an opportunity for a unique, rewarding experience that they will remember for a lifetime! New Zealand High Schools have welcomed international students from Brazil, Germany, Austria, Switzerland, China, Hong Kong, Japan, Korea, Taiwan, Thailand and Vietnam which have immeasurably enriched the cultural life of the NZ school community.
Small class sizes, a safe environment and a commitment to multiculturalism make New Zealand High Schools an ideal choice for international parents wishing to place their children in a international school.
New Zealand High Schools offer many opportunities to fee paying foreign students. As they pay appr. NZ$13,000 each per year, they constitute a significant part of the school's income.
New Zealand High Schools have strong academic, sporting and cultural traditions.
Participants spend a semester or academic year living with a host family, attending a local high school, and experiencing day-to-day life in New Zealand.
Where: all locations in New Zealand
When: all year
Time frame: flexible
Age: flexible
We welcome enquiries from interested parents - and hope you find this section of our website a useful and informative starting point.
Receive more information
The National Certificate of Educational Achievement offered by New Zealand high schools is recognised locally and internationally by both employers and tertiary institutions alike.
Opportunities to study high school in New Zealand come in two different forms. There are the Government-funded, state-run high schools, and the fee-funded, privately-run high schools.The particular school must be accredited by the Government in order to take international high school students.
The state schools give priority to placing New Zealanders first before taking full fee paying international students, while the private schools have the same priority for the locals and the overseas applicants.
In order to study at high school in New Zealand you will need a student visa. To get this visa you need to personally meet government requirements for prospective students. The course also needs to meet government requirements.
We can answer all your questions about courses and visas and help you to apply.
Once in New Zealand, you may be able to change your course of study or the provider, or you may want to start working while you study. The course you change to will need to fit within the time allowed on the original permit and the option to work is subject to various conditions.
You can even apply for a visa if you intend studying part time, but this option is also subject to various conditions.
AA Education Network will help you explore the work and part time options further if you'd like to know more.
If you are aged between 13 and 17 years and are attending years 9 – 13 at high school, you can choose to have your parent or legal guardian accompany you by applying for a guardian visa.
If you're younger than 13 at the time of applying, you are required to be accompanied by a parent or legal guardian.
You need to be sure to adhere to the conditions of this visa, otherwise it may be revoked.
Contact AA Education Network today and one of our counsellors will answer your questions and help you explore your options for High School study in New Zealand.
We will also assist you with planning and organising your study arrangements and making the visa and study applications to help you realise your goals of travel and study in New Zealand.
High School New Zealand Applications

For more information of our free services, please contact us.
International High Schools in New Zealand
High School New Zealand Programs
High School New Zealand Programs – Ways to Enhance All-Round Education through Recreation in Students
High schools in New Zealand are fun, especially if you are studying in New Zealand. Untouched natural beauty, picnic spots, and cultural entertainments ensure that students enjoy learning in a different way and also have fund during their holidays. Various summer camps are organized by high schools in New Zealand where students learn Maori culture as well as get a fulfilling holiday in the bargain. International students too, get to learn more about the Kiwi culture through cultural exchange programs, which are done primarily during summer vacations.
Summer Camps with a Mission
Many summer camps are held in New Zealand cities which allow students to get an idea about the ethnic culture of the people in the area. Language training is an important curriculum in the camps where students go for out-of-class learning to understand the dialect, communication norms, and specific colloquial terms.
There may also be classes on art and specialized skills. For instance, classes on Maori craft work and cuisine preparations are taught to the high school students. If a summer camp includes adventure sports, don't be surprised if you are taken for river rafting or hiking trips among the pristine forests, lakes, and rivers in New Zealand.
Programs with a Vocational Training
Many school programs impart curriculum which are vocational in nature. For instance, the students may be asked to visit an outdoor education center to get a hands-on training on communication and English language. At Christchurch high school, many training programs are organized during holidays for high school students to get a practical knowledge on catering, hospitality, and touring service. A program in the rural set up would involve how to organize a camp and plan a perfect itinerary for the guests.
High School International Programs
At Auckland each year, a high school program is held for international students. The students stay with the host families for 4-6 months, learn how to communicate with the people around and brush up on their language. Some take part in technical workshops, few others work on photography and studios, while others go for a course on graphics. There are scopes to take part in recreational activities, such as hiking, water sports activities, biking, and outdoor pursuits. There are travel programs organized by various high schools where students travel, learn, and enjoy a few days' trip to New Zealand. Often, rural accommodations at dairy farms or wineries are hired or home –stays are booked for the international students.
New Zealand regularly organizes high school programs, especially during holidays where students from various parts of the world, such as Canada, the US, China, and Middle East come over to enjoy and learn in the country. Student exchange programs allow students from New Zealand to also visit the foreign countries and reside with a host family during their student exchange high school program.
An experience of this kind is a lucrative proposition for a student's future as he or she is exposed to different cultural set ups.
High School New Zealand
For more information of our free High School New Zealand services, please contact us.
High School New Zealand Application
Please be advised that High Schools coast a yearly fee for international students. For further information please contact our student advisor via our application form.
High School New Zealand Application
High School New Zealand Information
High School New Zealand Qualifications for International Students
High School in New Zealand is compulsory for students under 16 years of age. For those wishing to complete High School by sitting the senior years, these include Year 11, 12 and 13 which count towards your NCEA score. NCEA is the National Certificate of Educational Achievement, high grades in a students NCEA years will help them gain entry into University.
There are three levels of NCEA, one for each senior year. A student will complete level 1 in Year 11, Level 2 in Year 12 and Level 3 in Year 13. Marks are determined by a students work throughout each year, including grades in assignments, class work and participation. Each semester there are subject exams, the marks a student achieves in their exams will make the greatest influence on their final NCEA mark.
A student is given an amount of credits in each subject successfully completed. There are minimum credit requirements for students to gain University entry. There are required subjects also, each NCEA level has different requirements. In level 1 a student must achieve 14 credits in a Maths subject. In level 2 a student must achieve 4 credits in both an approved Writing and Reading course. Level 3 being the final year requires a student to have a total of 42 credits. This must consist of 3 approved subjects of the students choice and will require 14 credits from each subject.
There are also English Language courses available for International High School students prior to commencing further higher education. Many institutions and colleges offer language courses, leading to IELTS testing. A IELTS score of 5.0 or higher will help the student gain entrance into many courses in the future.
New Zealand offers world class education, a National Certificate of Educational Achievement proves the student has successfully completed high school. Having a NCEA Award will help a student obtain a place in a University, College or further education Institution. It will also help with any further job prospects
High School New Zealand
For more information of our free High School New Zealand services, please contact us.
High School New Zealand Requirements
English Requirement for High School Students in New Zealand

A high-school is an important part in a student's learning age. In New Zealand, high school education is not only innovative and effective; it also attracts international students to make a foray into the global market. There are about 400 high schools interspersed in New Zealand where age groups 13 to 18 for Year 9 and Year 13 students study various courses for their secondary education at various high schools. The high schools all over New Zealand follow the National Certificate of Educational Achievement (NCEA) qualification where a definite value is given to English language. This language may not be a problem for international students coming from English-speaking countries, such as Western European nations. The students from European nations just need to provide a certificate of excellence from their respective English teacher. The teacher has to specify the student's proficiency in the language and fluency in expression while communicating with others. Students with little knowledge in English can have problems in getting through high school admissions if they don't take some steps to learn up the language. The non-English speaking students need to go through a training course to learn the language as per the requirements of the Kiwis. The secondary education is generally a 4-Year Term course, where many international students come over to New Zealand to study at various high schools. Successful high school students are then eligible for tertiary education. Fluent English is a must for getting admission to any prestigious high schools in New Zealand. To help internationals students gain mastery in the language, various programs have been organized by various institutes from time to time. Regular attendance to such a program is a must to get an enrollment in the high school.
Ways to Develop English Language
English is an important subject and a mode of communication in high school. Many international students take up English language courses that focus on communication skills, business speaking and writing, and diction. The courses can be taken before the start of the high school curriculum or during secondary education. The duration can range from 1 week to 48 weeks or so. Some courses are from 6 months to 1 year and enroll students on a full-time basis. Care is taken in such courses to ensure the students use the language as a means to express their thoughts in English in subjects like business studies, economics, and geography.
Outdoor Education
Don't think that the English learning courses are done in traditional classrooms only. Students are often taken on a mountain biking trip, river rafting competition, or encouraged to play a game in teams. There may be other situations, such as horse-riding ventures, rugby game, or a camping session. This innovative form of high school education Outdoor Education New Zealand (ODENZ) allows students to stay with their host families. The regular academic part of the curriculum takes place in brick-n-mortar classrooms but the outdoor sessions are done outside the premises at various pristine landscapes of New Zealand. So, don't be surprised if you find students learning the native Maori culture, Kiwi dialect, talking style, and lot more while enjoying kayaking or parachute jumping.
English Language Training
New Zealand today has nearly 30 training institutes which are dedicated to English development and affiliated to Universities in New Zealand or polytechnics. There are private schools too which allow international students to learn English as a foreign language. These training education providers are registered under New Zealand Qualifications Authority (NZQA). Top schools which look for internationals students with a greater ability to communicate in English are Takapuna Grammar School, KeriKeri High School, and Mountainview High School.
Programs on Learning
Many programs have been coined by various English language centers for high school learners. These courses are accredited to NZQA and based on curriculum of the NCEA. Remember, NCEA is based on credits accrued while studying a particular curriculum. A good credence is given to how a particular topic has been expressed in English. The mode of teaching is interactive and caters with practical workshops. Here are some useful courses to help such students.
High School Preparatory Course – This could a 1-week to 6 month course to help international students successfully enter a high school.
English Learning in Holidays with Hands-On Workshop Program -- This could entail essay writing, debates, elocution to encourage students to express themselves.
Structured Program for English – This would include application of English language to answer theories in science, technology, and mathematics. Students would be asked to recount a historical fact as well.
Study on Communication -- This would include formal writing, note taking technique, listening to Kiwi speeches, reading, and assignment writing.
…And, care is taken to ensure that the students also learn the culture of New Zealand, teaching methods, types of examinations, and expectations from the students. They are also addressed how to make a perfect take-off in secondary education. Top schools, such as Burnside High School, Awatapu College, and Cashmere High School regularly hire such students who are well versed with the Kiwis culture and their way of communication in English. The cost of taking such a preparatory course for learning English language would vary according to the duration of the course. Some offer at a rate of 3500 to 450 Dollars per week. Though expensive for some, you get a good bargain -- with English at your finger tips, you can soon etch out your career graph.
Free High School New Zealand Advice
For more information of our free High School New Zealand services, please contact us.
There are three types of High Schools in New Zealand: state, private and state integrated high schools
Levels to study at High Schools in New Zealand
Secondary school New Zealand education starts from Year 9 to Year 13 where foreign students can study for 5 years in various schools recognized by tertiary organizations.
Schools will assess each student's English and academic levels on arrival in New Zealand and place the student in the Year level most appropriate to their abilities. Most secondary schools are government established but there are some private or integrated schools. All secondary schools offer national qualifications that are recognised by all New Zealand tertiary organisations. Many international students enrol at secondary schools for senior studies in Years 11–13, aged 15–18 years in preparation for tertiary studies in New Zealand or in other English-speaking countries. New Zealand secondary schools provide a sound education to students aged 13-18 years. Some schools have classes for students aged 11 and 12 as well. Most secondary schools are government-established but there are also a number of other schools that have special philosophical or religious traditions. These schools are either private or integrated schools. Integrated schools were privately funded in the past, but are now government funded. The entry requirements, courses and educational standards of all secondary schools are similar and prepare students for the same national qualifications. As an alternative to completing studies in a college or high school, some international students select one of the foundation programmes that are offered around New Zealand to directly prepare students for university study.
Secondary School New Zealand
Students are advised to enrol in courses approved by the New Zealand Qualifications Authority for which the issuing of student visas have been approved. These courses meet international standards and are recognised world-wide.
Secondary schooling is compulsory in New Zealand until the age of 16 years. Most secondary schools are government established but there are some private or integrated schools that have special philosophical or religious traditions. They are allowed by law to teach particular religious values, but must also conform to the nationally set curriculum. All secondary schools offer national qualifications that are recognised by all New Zealand tertiary organisations. Students attend secondary school for 5 years and can enrol from Year 9 to Year 13. The school year begins early February and finishes early December. Because students take the National University Entrance Bursary examination at the end of Year 13 most schools will not accept new students into Year 13 from after May or June. Even at this time students may not complete sufficient of the course to qualify to take the Bursary examination. Students can begin at secondary school in Years 9-12 at anytime of the year however if you are planning to arrive from September it is better for you to attend English school until the end of January when the new secondary school year begins. This is also because much of the school time in October and November is spent on examination preparation and then the long summer holiday is in December and January. It is important for ISSL to have a good idea of your English level as this will assist in recommending a school which best meets your needs. It is not necessary for students to attend an English school before proceeding to secondary school but it can help those students who have very limited English. Schools will assess each student's English and academic levels on arrival in New Zealand and place the student in the Year level most appropriate to their abilities. Secondary school students must complete Year 13 and pass the University Entrance Bursary examination to qualify for Entry to University. All secondary schools are Government registered and there are several different types of secondary schools to choose from. There are many private training establishments in New Zealand providing a wide range of tertiary and vocational courses. Short-term English language courses use modern teaching methods, including laboratory work and conversational classes.  Many polytechnics, institutes of technology and universities also offer English language training.
High School New Zealand
For more information of our free High School New Zealand services, please contact us.
Secondary School New Zealand - High School New Zealand
High School New Zealand - secondary schools vary in aspects such as single sex vs. co-education, religious emphasis, sporting strength and arts curriculum.
Some students prefer small high schools or boarding schools where they will receive a lot of individual attention while others prefer the stimulating and diverse environment of a big high school.
The choice of a high school is very important as the preferences of the student have to be matched with the special character of the high school. Students attend high school in New Zealand when they are 13 or at the end of their eighth year of school.
Year nine to eleven students in New Zealand spend at the junior high school division and the last two years they attend senior high school.
From year eleven to year 13 students work towards NCEA (National Certificate of Education Achievement). If they pass the NCEA they will gain an internationally recognised university entry qualification.
Students can also decide to leave school after the completion of year eleven or twelve. Although they will not be eligible for university they will be granted entry to some vocational education and training institute.
High School New Zealand
For more information of our free High School New Zealand services, please contact us.
High School New Zealand Accommodation
Top High Schools have Gained an Edge over the Others through Convenient and Safe Accommodation Facilities
Many high schools in New Zealand offer secondary education to both domestic as well as international students. Foreign students either come over as a part of the student exchange program, a semester break camp, or as a full-time student to study a regular course.
However, apart from the curriculum, the students studying abroad in New Zealand must take care of their accommodation. Parents often don't entertain the idea of their wards staying independently or as a sitter in at the pet owner's house. They look for a more secured environment. Here are some ways where the international students reside in New Zealand.
Hostel Accommodation – Often known as "Hall of Residence", this form of accommodation is available in many high schools that offer courses for international students. The students either share a twin sitter bedroom or may have a single small room. There is a community dining hall, recreational center, sports complex, net service, and library facilities.
Sometimes, the students need to avail a hostel with self-catering facilities. About 6-8 students share the apartment. These apartments are in the campus or quite near to it. There are wardens to look after the administrative affairs of the hostel.
Some noted high schools which offer such facilities include St Mary's Diocesan School for Girls and Marlborough Girls' College. However, many schools may not provide hostels but prefer the students staying at homestays.
Homestays – Most high schools in New Zealand have the provision of homestays where students are allowed to live with the host family. Although there are rents required to be given to the host, you need to mingle with the family and learn the Kiwi culture. In fact, many schools only prefer homestays as they help the student to pick up the communicative English. The school authority ties-up with the host families, fix the rent charge, and monitor the student's stay in the homestay. In fact, the rent must be furnished along with the tuition fees. The student cannot leave the premises without the permission of the school authorities.
High schools which have homestays include Rosehill College, Newlands College, Waihi College, Pompallier Catholic College, and Awatapu College. The rental charge could differ from one school to another. However, a typical long-term stay would cost around 1200 Dollars per year while short-term stay would be little more than 200 Dollars per week.
Designated Caregiver – The school authorities at times provide a caretaker for the student. Known as the designated caregiver (DCG), the caretaker cannot leave the student overnight supervised under any circumstances. An Indemnity document is a must to ensure this kind of accommodation is successfully obtained.
Pastoral care is the main objective behind top accommodation facilities to the students who are new to the place and may have set off to another country for the first time. Utmost care and well being is the top priority for the students.
High School New Zealand
For more information of our free High School New Zealand services, please contact us.
High School New Zealand - Updates
List of some of the popular High Schools in New Zealand
High School New Zealand 2018/19
High Schools in New Zealand
Kerikeri High School is pleased to announce a semester one, 2010 scholarship for an international student in the Theatre Arts Academy.
The successful applicant will be an all-round performer with acting, singing and dancing skills.
The scholarship entitles the student to a role in the school's major musical production during term 2 of 2010.
The scholarship covers the cost of the difference between Tuition and Theatre Arts Academy fees for one semester which is equivalent to $NZ1000.
To apply the student must be planning to study at Kerikeri High School for at least semester 1. The applicant is invited to send a video recording (DVD) of themselves to include three sections: dance, singing and acting.
Each section needs to be one minute long. 
High School New Zealand
For more information of our free services, please contact us.
Work Experience for High School Students in NZ
North Tec has unveiled various programs that are catered to senior high school students so that they can study higher studies at various educational institutes or take up jobs just after completing the curriculum. The programs, such as government sponsored Secondary Tertiary Alignment Resource (STAR) courses, Tasters, and Experience NorthTec would allow students to avail Modern Apprenticeships or tertiary studies. Contact us if you are interested to join any of the courses or want to know more on them.
High School New Zealand
For more information of our free services, please contact us.
High School New Zealand Trips
Takapuna Grammar School (TGS) Year9 camping session was completed with great enthusiasm. There were interactive sessions, team interactions and interpersonal development during the camping holiday to Ararimu valley. Entertainments included archery, waterslide activities, flying fox games, and team building skills. If you are interested to learn English language and cultural interaction in such camps at Takapuna School, write to us.
High School New Zealand
For more information of our free services, please contact us.
High School New Zealand Holiday Booster
Extra benefits for Holiday Booster students
Joy from Papua, Indonesia first studied at Campbell on our High School Preparation Course and returned in October 2016 with a group of friends from Newlands College (her high school in Wellington) to take the High School Holiday Booster course. Joy found the High School Booster helped her language improve even over a very short period.
"My speaking skill has improved. Talking to other students at Campbell taught me not to be shy when I'm in front of people. It helps improve my presentation skills and get ready for exams at Newlands College."
High School New Zealand
For more information of our free services, please contact us.
Top High Schools in New Zealand
High School Education in New Zealand
Top high schools in New Zealand have now been using Web 2.0 and Geographic Information System (GIS) technology to ensure students are more actively involved in the learning process.
Online Communication, Multimedia, and Teacher-Generated Notes are Common in High School New Zealand Education

To compete with the international standards, the education ministry has introduced technology-savvy curricula for New Zealand high schools. The introduction of Web.20 technology has in fact changed the education methodology at high schools where majority of the students found traditional teaching boring. The learning was predicable with no active role expected from the students.
However, Web2.0 enabled students to communicate with peer groups, international communities, teachers, and industrial heads. Interactive classroom session and active participation of the students made education attention-grabbing.  This was more prevalent in vocational or job-oriented courses where practical knowledge was necessary.
High School Education
There are many high schools in New Zealand that provide quality education to the students from 13 years of age, on an average. There are state-owned schools as well as private schools with par excellent facilities. Use of technology in schools is quite popular in high school learning. In fact, project works and specialized courses have made technology an essential tool in imparting education to the students. From Year9 to Year13, students continue high school studies before attending tertiary education in colleges or universities.
Web2.0 Technology
Social networking in the intranet has made learning fascinating for high school students who don't require hand-holding in many of their tasks. Study groups, discussion forums, project work analyses, and simulations are part of the curricula. Whether the student is studying a science subject or arts, Web2.0 allows interaction, brainstorming, social bookmarking, and virtual learning. Top features would include:
Online assessments and practice sessions
Electronic faculty
Streaming videos
Research and development
Creativity
…And, learning is collaborative, informal, and practical oriented. There is also peer-to-peer interactions and education that is based on evaluation and analyses.
GIS-Enabled Learning
Spatial understanding of objects, identification of locations on this earth, and practical application of maps are possible through GIS-enabled education. In geography classes, this technology-based learning has proved useful to inculcate critical thinking among students. Other areas where high school students could use GIS technology is in economics, demographics, and projects related to natural calamities, eco-hazards, sustainable growth and development, social sciences, and biodiversity.
Not only in the classroom but also in various projects and hands-on applications, students in New Zealand have been using GIS services. They can:
Take a look at 3D maps, which include world maps, isotherms, and weather charts.
Explore various areas on this earth on their own through GIS-enabled software.
Learn the use of technology in their learning.
Acquire practical work ethics and culture.
Non-technical students often use Mashup applications that allow them to create unique applications or services. Digital storytelling, real-time research and maps, and data visualization are some of the intriguing applications that can be used for the learning at New Zealand high schools.
High School New Zealand
For more information of our free High School New Zealand services, please contact us.
High School New Zealand News
Apply for High School in New Zealand
Pathway courses - High School New Zealand
North Tec College has found a novel way to offer pathways to higher studies to students who have left school early in their life. The institute's MyStart program is catered to teen youngsters of 16-to 17 years of age who require a career boosting course. The courses under this category are designed as per the needs of New Zealand. To take up a course on this category or find out your dream career under MyStart program, write to our student adviser.
High School New Zealand
For more information of our free High School New Zealand services, please contact us.
High School New Zealand Scholarship
William Colenso College has invited applications from both girls and boys for Year7 and Year13. Note that subject fees have been waived off for Year7 and Year8 students. Limited scholarships worth $1000 for Year9 are also available. Check with us for more details on subjects you want to take in this college and facilities available for the same.
High School New Zealand
For more information of our free High School New Zealand services, please contact us.
High School New Zealand Curriculum
Burnside High School has published course criteria for Year9 to 13. The conditions would be as follows:
Compulsory subjects for Year9 and Year10, include English, Mathematics, Physical Education and Health, and Social Studies
Compulsory subjects for Year11, include English and Mathematics with 4 optional subjects
Compulsory subjects for Year12, include English and 5 optional subjects
Year 13 would have only optional subjects
High School New Zealand
For more information of our free High School New Zealand services, please contact us.
Special High School Programs in New Zealand
Gateway New Zealand High School Courses
Even at High School Job-Oriented Learning is in Vogue through Gateway Courses
Through Gateway courses, students get an entry to businesses offered by the Industrial Training Organization (ITO). The job-based curriculum is funded and organized by Tertiary Education Commission (TEC). The high schools which have a tie-up with TEC on Gateway courses receive funds to organize the training.
The students however, don't get payment for their traineeship. They also don't have to pay for the course as well. The course allows the students to shape up their career and what they intend to study for tertiary education.
Traits of Gateway Learning
The curriculum of Gateway and general school learning are taught simultaneously to the students. The students studying Gateway would get an edge over the other students as the learning offers:
Structure workplace or hands-on learning
Scope for learning new tips and skills
Clarity in assessment methodology
…And, more and more ideas are being brainstormed and integrated into the curriculum. Gateway, along with Modern Apprenticeship Scheme is a novel approach to match the Vocational Education and Training (VET) that is available for various colleges in New Zealand. Initially, Gateway was implemented in 2001 in 22 high schools in New Zealand. Today, it has expanded to 4000 or more schools.
Here is a quick look on Gateway in various high schools in New Zealand.
Otumoetai College – The students must be referred through a teacher or parent to take up Gateway courses. Those who successfully pass the curriculum are eligible for:
Getting credits as per industrial norms.
Pursue NCEA Level 1, 2, or 3 if they start with trade related career.
Getting registered with the ITO for workplace apprenticeship.
Kerikeri High School – Nearly 75 students or more participate in Gateway curriculum each year from this high school. Care has been taken to ensure:
Students get to work with prominent local business hubs.
Six weeks of practical experience at a rate of 1-day per week basis.
Students can work for a maximum of 3 terms.
Students successful pass the course with 10 credit points.
Takapuna Grammar School – This high school institute offer Gateway courses where the school authorities take initiative to ensure:
There is a career subject recommendation.
Variety of choices to study, such as radio, media, fashion, hair styling, beauty therapy, childcare, photography, agriculture, building, and marine engineering.
Students of Year 11 to Year 13 + get to study this curriculum.
Top Training Jobs for Gateway Courses
Students studying Gateway courses would typically work in botany and zoology area, sports, health, business, information technology, design, and service industry. Top jobs would invite students to work as hairdresser, nanny, spa therapist, fashion designer, plumber, carpenter, nurse, and florist. There are similar other positions which would otherwise be difficult to follow if no learning was done during high school curriculum.
Gateway is a government initiative which falls under the Education Act and Tertiary Education Strategy. It has become a popular initiative for hardworking students.