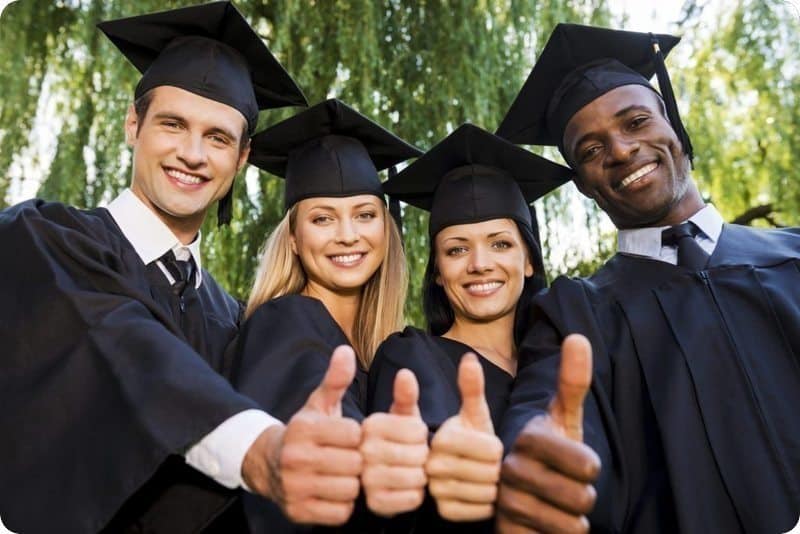 University Courses New Zealand - University Courses in New Zealand
University Courses New Zealand
Foundation programmes and language courses
programmes to help you gain an entry qualification to university if you do not have a strong academic background,
preparation courses to help you gain confidence and skills
complete an English language course through the University to improve your academic English for study purposes.
if you want to get your first qualification in a particular field
comprehensive range of specialized and professional Bachelors degree programmes
for those who have already completed a university qualification,
internationally recognised, comprehensive range of research-based and course-based degree programmes ranging from postgraduate certificates and diplomas, to masters and doctoral degrees
earning credits towards overseas qualifications
international students who want an overseas 'study experience' for a semester or two
Degree Program
A degree is an advanced tertiary qualification awarded after the satisfactory completion of an advanced study program.
The program is taught by academics with a strong research background and some subjects may have a strong research component. Study at degree level involves the development of general knowledge so as to create curiosity about the world around us.
The intention is also to create informed citizens who are critical of the world around them and are open to debate in an intelligent manner. Such an approach involves degree study.

In summary, degree programs also encourage and develop:
Critical thinking
Research skills
Communication skills
Presentation skills
General knowledge
Degree programs are normally pegged at level 7 and normally require basic research and communication skills. Some programs may also require the successful completion of prerequisite subjects/diploma qualifications before consideration for entry into a degree program.
New Zealand universities and tertiary providers normally offer degree programs for three years but some courses such as Law and Medicine may extend further than that. There is also the honours year for students who wish to progress to postgraduate study as a research student.
Degree programs are also known for their diverse subject areas. For instance, a Bachelors degree may involve subjects and disciplines as diverse as Chinese and history.
The entry requirements will also differ in that graduates will be required to have a New Zealand university entrance qualification or its equivalent. This may not be the case for NZ qualifications below level 7.

A typical Bachelors degree (Arts) may involve the advanced study of subjects including:
Business
Computer science
Economics
Education
English
French
Geography
Japanese
Linguistics
Maori studies
Mathematics

Graduate Diploma
This qualification is for degree graduates wishing to broaden their knowledge and skills in their chosen area of specialisation or a new subject at the undergraduate level.

Entry
Admission is possible for degree graduates or those with equivalent professional experience. Level 6 & 7 qualifications may be considered as suitable for entry into graduate diploma programs.
Outcomes
The aim of graduate diploma programs is to encourage self-directed learning and the ability to analyse new ideas and information in an analytic and systematic manner.The qualification may also lay the groundwork for postgraduate study.
Course New Zealand
New Zealand Course Guide - Find courses in New Zealand
You can receive free information on degrees and courses in New Zealand for international students.
Meet our New Zealand experts on qualifications and explanation of approved degrees and courses.
For details relating to specific course content, location and course availability, contact us.
Courses in New Zealand - News
Victoria University in Wellington Introduces Clinical Study Pathway for Midwives.
Victoria University in Wellington is all set to introduce clinical study pathway for midwives that would give a new career boost to the nurses studying in the university. The pathway will range from clinical practice, leadership track or search work at various levels. The following courses would be included in the program:
Postgraduate Certificate in Health Care in Midwifery Practice
Postgraduate Diploma in Health Care in Midwifery Practice
Master of Health Care in Midwifery Practice
Write to us if you are interested in any one of the course or not too sure which course to actually take up for your future development.
Nelson Marlborough Institute of Technology (NMIT) has offered various short term marine courses to international students. One such course is the 4-day STCW Proficiency in Survival Craft that would cost around $800 to the international students. On successful completion of the course, the students would get an authorized marine certificate. Write to our student adviser if you are interested to join this course or any of the short courses offered by the institute.
New Zealand Management Academies (NZMA) has announced many courses in the hospitality management for international students. The courses include a comprehensive study on hospitality management, catering, and tourism services. The key courses at various levels include:
NZMA Certificate in Hospitality and Employment Skills Level 3
National Diploma in Hospitality Management Level 5
National Certificate in Hospitality (Restaurant Service) Level 4
Diploma in Hospitality Management Level 5
Diploma in Hospitality Management Level 6
Diploma in Applied Hospitality Management Level 6
Check with us for start dates and further details on these courses.
Manukau Institute of Technology (MIT) has announced numerous job-oriented courses for its intake. The courses are expected to start from February, completing which the students would get entry-level jobs at various industries in New Zealand. Travel and Tourism course for instance would enable students to get jobs in airlines and hospitality sector. The students would also get a scope to study Diploma in business administration or tourism. Check with us for conditions, course fee, and career prospects about these courses.
It has been a busy start for us here at The International Travel College, we had two new classes start on the 11th January in addition to our other classes carrying on from last year so it's all go!
Our one year Diploma in Tourism & Travel Management (Level 5) course is starting very soon on the 29th March and spaces are filling fast. If you have are considering a career in the Aviation, Tourism or Travel industries then we would love to have them study here at ITC in sunny Auckland.
This 48 week course provides graduates with skills and knowledge to prepare them for a general management career and covers topics such as business law, legislation & employment law, management skills, recruitment, marketing, finances etc. In addition to this students also gain the IATA/UFTAA Foundation Diploma, an internationally recognised qualification in airfares & ticketing.
And don't forget, currently students studying a Diploma level 5 course in NZ are entitled to work up to 20 hours part time and when they successfully complete their course they can apply for a one year work permit.
Auckland is a great place to study and ITC is an award winning college with a great reputation in the heart of Auckland city.
If you have any questions about this course, or our 2 year Diploma in International Tourism & Travel Management course starting 15 February, 15 March, 17 May & 05 July then don't hesitate to contact us. As you know, March is very busy for Immigration NZ with many college semesters starting, so don't delay in order for you to join us in March.
We look forward to hearing from you and working with you. Let us help you get your career off to a flying start!
The Language Centre of the University of Otago has unveiled the Foundation Year Bridging course which start registering students from January 7 at Dunedin. International students taking up this course must have their passport and financial guarantee at the time of the registration. Contact our student adviser in case you want to apply for this course.
With the NCEA results just released, we would like to take the opportunity to highlight ACG's Intensive NCEA Level 2 English course which starts in February.
The course has been designed for students who have narrowly failed to meet the entry requirements to university. In 12 weeks, we will equip them with credits required for undergraduate study.
Achieve the NCEA Level 2 Writing and Reading Credits
This twelve-week course (300 hours), focuses on achieving a minimum of 5 Reading and 5 Writing credits and is for students wanting to enter university in Semester Two who have met the academic requirements for University Entrance but still need to complete the Reading and Writing credits.
This is an intensive full-time course which cannot be broken into two components.
Length of course
Twelve weeks (300 hours) with 25 hours of instruction per week.
Results will be submitted to NZQA at the end of the course.
Start date
February
Finish date
Friday, 8th May
Course fee
NZ$4,800.00
Bar Manager's course is available at Nelson Marlborough Institute of Technology (NMIT) that offers Managers certificate on successful completion of the short course to the students. The 8-hours course will entail legal laws on liquor, responsibilities and implications. Inform us right away if you plan to take up the course in December, 2012.