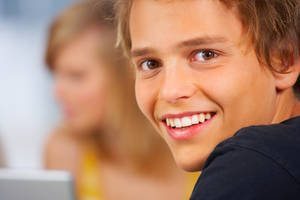 School New Zealand - New Zealand Schools with Go To New Zealand
New Zealand School Experts answer your questions about the NZ School system and suitable Schools in NZ - Get help choosing the right School in New Zealand!

Find a School in New Zealand
Your child can visit a school in New Zealand with us!

Go to New Zealand is a free guide for international school students, parents and teachers about studying at a School in New Zealand K-12.
Registered New Zealand school agents help international students to apply at schools in New Zealand:
primary,
intermediate,
secondary schools and
preschools
..to achieve the advantages of the internationalized education system.
For more information about our School New Zealand Services, please contact us.
Why is a NZ School the best option?
New Zealand School Experts help you
Our New Zealand School Experts offer free services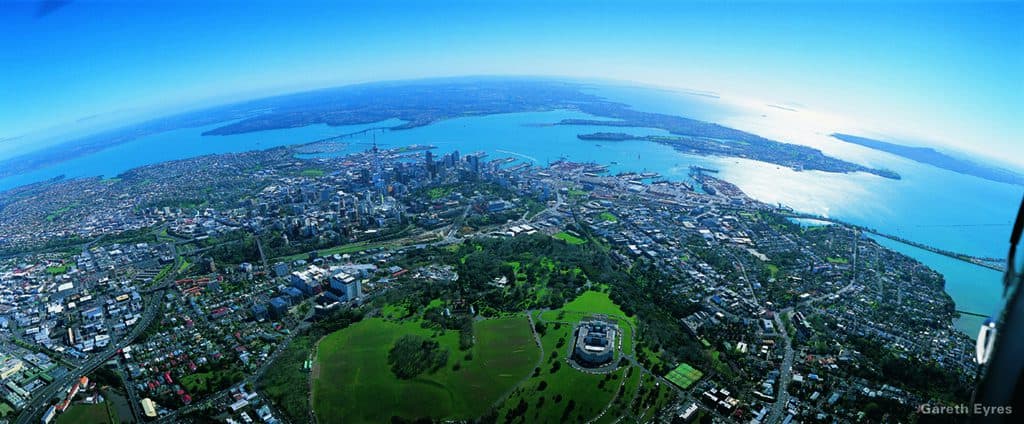 Contact our New Zealand school experts to get a wide variety of free service such as:
help with your student visa,
accommodation,
course information,
student travel,
student counselling,
and a dedicated school agent as contact person before and after arrival
Why Choose a School in NZ?
New Zealand School Applications with Go To New Zealand
New Zealand School Experts answer your questions about the NZ School system and suitable Schools in NZ - Get help choosing the right School in New Zealand!
Education Consultation for Schools in New Zealand
Go To New Zealand is a Network which prides itself on its knowledge of all Educational avenues available in New Zealand for International Students. With extensive information on Secondary Schools, Universities, Training Institutes and Language Schools.
Go To New Zealand is available to help international students in finding the most suitable Education provider. With staff who are happy to help with planning the students future study path, which will help the student achieve success.
Providing international students with advice on the New Zealand Education system, counselling about study opportunities, communication with course providers. As well as helping with Enrolments, Applications and Bookings.
For more information about our School New Zealand Services, please contact us.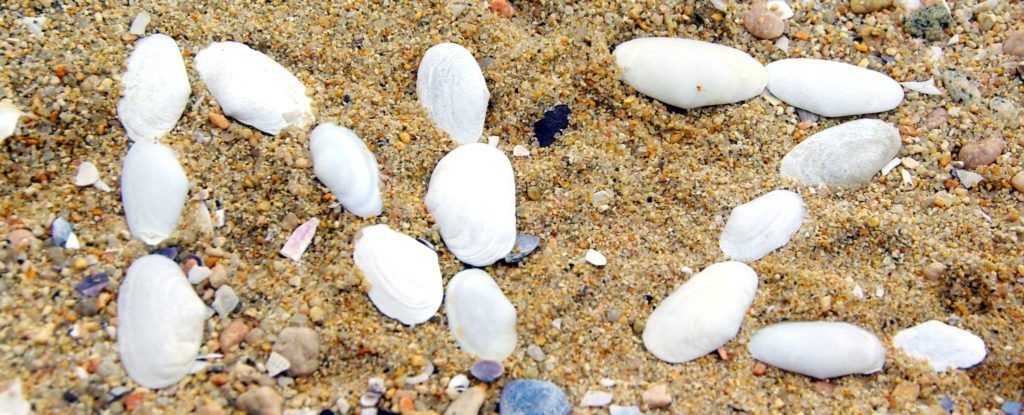 School New Zealand Application
Please be aware that schools in New Zealand charge tuition fees of around AU$5000 per term (1/2 year). To find a school and learn more, just contact our student service.
Our service is free of charge and we usually reply within 24h.
School & Education System in New Zealand
The New Zealand School & Education System
School New Zealand
Schooling in New Zealand starts at the age of 5. New Zealand children spend the first six years studying at the primary level and when they reach the age of eleven, they either pursue two more years at their primary school or at a specialist intermediate school.
This schooling phase is called the intermediate years and this precedes high school. At the age of 13, students go to high school and this is divided into two divisions - junior secondary and senior secondary.
The junior years are between years 9 to 11 and the remaining years form the final stage of schooling. In total NZ children spend 13 years in schooling.
The senior years are spent in pursuit of the National Certificate of Educational Achievement (NCEA). Completion of this qualification is dependent on acquiring the required number of credits in study of certain subjects. This can potentially be a pathway for university entry and most university admissions are qualified high school graduates.
There is another option for senior students. They can leave school, after Year 11 or 12 to pursue training or vocational pursuits but this would disqualify them from university admission.
Hence, 6 years from primary schooling followed by two years of intermediate schooling culminate in 5 years of high schooling for a total of 13 years in the NZ education system.
The primary and intermediate stages of schooling emphasise basic literacy, numeracy and research skills. At the high school level, students are able to make subject choices such as history, geography and the sciences. This specialisation could form the basis for university entry into a particular of field of study.
Acceptance into a high school for international students is dependent on their English language ability and this will determine their subject choices and study level. If students are found wanting in the required English language standards, then they may be required to undertake.
Education System
Primary education commences at five years of age and generally ends in the eleventh year, two years for intermediate schooling, and secondary education is compulsory until age fifteen.
Courses are general in the first two years running on to more specialized studies in the next three years. Qualifying examinations for a school Certificate (which is a national examination) take place at the end of the third year.
In the fourth year is normally a national sixth form certificate qualification. A fifth year of study can qualify a student for university studies at a higher rate of bursary by means of an appropriate pass in the bursary of scholarship examinations.
For more information about our School New Zealand Services, please contact us.
The New Zealand school system is very popular among international students

We provide you with information about the New Zealand school system and its  institutions which offer a wide range of courses and qualifications.
New Zealand has an international reputation as a provider of quality education. Our educational system is progressive with many state of the art facilities. We can offer you courses for academic, professional and vocational studies. The New Zealand school system is very popular among international students. And there's an increasing diversity of students taking part in international education.
a more international curriculum
reforming programme structures, credit systems and recognition agreements
greater awareness of equity issues in international education.
The school system in New Zealand has two stages of schooling – primary schools (years 0-8) and secondary schools (years 9-15).
Within these stages, New Zealand families can choose between two types of schooling for their children's education:
state and integrated schools (Government funded)
private schools (fee funded)
Early childhood education is not compulsory in New Zealand. Parents and caregivers can choose from a wide range of services which include:
New Zealand Free Kindergartens for children between the ages of three and five.
Education and Care Centres, for children from birth to school age.
Home-based services, which are a cluster of homes under the supervision of a qualified coordinator.
The Correspondence School, a distance education service mainly for children between three and five who are unable to attend school or have limited access to school because of isolation, illness or itinerancy.
As at July 2002 there were 2699 schools in New Zealand; 2587 were state or integrated and the remaining 111 were private
full primary schools (years 0-8)
contributing schools (years 0-6)
intermediate schools (years 6-8)
For more information about our School New Zealand Services, please contact us.
Technology-aided education has become quite popular in various schools in New Zealand
Technology-aided education has become quite popular in various schools in New Zealand. The students are given opportunities to learn concepts through game-based assessments or interesting visuals.
Fascinating Interactive Sessions allow Young Students in School to Imbibe Knowledge Effortlessly

Many New Zealand schools have taken up steps to make school life fun-filled and inspiring by introducing computer-aided interactive sessions. The interaction of students with technology at such a young age has ushered a new beginning in New Zealand education system.
Computing not only helps a school student to learn about information technology, it also helps him or her to look at a concept in a totally different angle. Teachers help to guide the students to use information technology as their learning tool.
Many schools have also introduced blended learning where the curriculum cannot be complete without the use of computers. These schools include state-aided, state integrated, and private schools. Attractive, appealing, and accurate, computer-aided education has motivated young minds effortlessly.
Interactive Learning
Consider this: primary school students get a taste of simulation to understand a concept in science. The visuals are attractive, intensely graphic oriented, and three-dimensional that is just perfect for students to imagine the concept. On the other hand, story-telling can be quite tempting through animation and cartoons.
Keeping in line with the international market, the schools have been offering education where the traditional approach of one-sided passive lecture of the teacher is replaced by "tell and test" approach. The students take part in the learning and find out various principles themselves through experimentation.
Game-Based Assessments
Once the learning is complete, it is also necessary to test the skills appropriately. Here again, computer-based assessments have been coined. Games are introduced to invite curious school students. The assessment is no longer just the testing of one's "comprehension" but understanding of the subject. Students have to analyze the game, play successfully as a player, and win the game. Rewards are attractive no doubt. But, what the child also earns is a true assessment of its learning.

Optimum Use of Resources
In top schools in New Zealand, students and teachers use the intranet to communicate, assemble and interact, and hone their skills. A student for instance, would know where to approach a video game to learn a concept, how to apply for an assessment, attend an online group meeting, and so on.
Teachers too, can check out the missed out points, resources, or activities. They can motivate students, allow them to think from a different angle, and assess the performance of each student effortlessly.
Education for the Future
The future of a child depends on the primary education on the whole. As it is compulsory for the kids to have education till 16 years of age, care must be taken to give the best form of education. During this period – Year 0 to Year 8 – students develop their learning ability, personality, and interests.
With the introduction of computers and information technology, the development is detailed and accurate. Computing also helps the primary students to imbibe education through entertainment and motivation.
New Zealand Secondary School Certificates
Examinations & Assessment in New Zealand Secondary Schools
Currently, New Zealand secondary school students study for the National Certificate of Educational Achievement (NCEA). This qualification replaced the old School Certificate in 2002. What is NCEA? This is New Zealand's new secondary school certificate and is based mainly on external examination and internal assessment methods. It is equivalent to the: English General Certificate of Education (GCE) for students studying NCEA Level 1English A Levels and Australian higher school certificates for students studying NCEA Level 3University entrance examination for students intending to use credits for purposes of gaining tertiary entryTertiary InstitutionsState ownedThese educational institutions include universities, colleges of education and nanga (Maori education centres). They are state-funded and highly responsive to local and international student demand for coursework and research programs. For more information about our School New Zealand Services, please contact us.
Life at a School in New Zealand
Life as an International Student at a School in New Zealand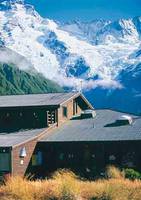 Life as a school student in New Zealand
As a school student, your day will probably begin around 7am for breakfast, like most New Zealanders on week days. Then the school starts at around 8:30 am, has a lunch break in the middle of the day, and finishes at about 3pm.
After school you'll probably spend time with your friends, or with people at home, before dinner at around 6pm, followed by your nightly routine, which may include friendly chit chat or watching a bit of television, as well as some study.
On the weekends you'll have more time for relaxing and socialising after the busy school week.
You're most likely to be a homestay student or live in rental premises when you travel to New Zealand to study. The majority of international students are accommodated in these arrangements. It's likely to cost you a bit more than $300 per week all up for food, accommodation and the other necessities of life
while you study, but you won't have to do a huge amount of housework to live decently.
You're also likely to be happy with your living arrangements, your safety and security, your actual living space and your overall experience of home life as a school student in New Zealand. The New Zealand government has been careful to ask international school students about their experiences and this is what the students have told them.
While you're a student, you're likely to have support and encouragement from other international students when you get a bit homesick or lonely, which happens to a lot of people until they settle in a bit more. The friendly New Zealanders, especially in your homestay, will look after you and help you find your way around in your new location, and staff at your school can give you a lot of practical help about the school, the language and the courses.
If you want to get a bit more involved in your local community, there may be cultural groups in the community that you can connect with. You can make friends with the locals and other international students, so don't be shy and don't worry too much about language differences.
You'll do okay - if you've got enough language skills to study at school, you've got enough skills to make friends. Take the chance and enjoy your stay.
Types of Schools in New Zealand
About the types of Schools in New Zealand
Types of School
School is compulsory in New Zealand between the ages of 6 and 16. Highly regarded government-funded education is called state school where the majority of the students attended.

New Zealand School Facts
New Zealand has over 2,000 primary and secondary schools. State schools and state integrated schools are primary funded by central government. Private schools receive a lower level of state funding (about 25% of their costs).
Primary schools
Years 1 to 8 (aged 5 to 12 years): Some primary schools may admit students only at Years 4 or 5 to Year 8.
There are many primary schools in New Zealand; state-funded, private, independent and boarding.
It is recommended you choose a good school for your children by seeking and gather information on the school you intend to apply for your children.
There are many websites you are able to look up to; compare them, and it is best to consult the schools yourself so as to ensure it is qualified and meet you and your children's needs.
Composite Schools
Composite Schools admit students at different levels (primary and secondary students). These may include preschool or Year 1 to Year 13, or Years 7 to 13.
Secondary schools
Secondary schools are mostly government funded, but there are some private or integrated schools, and they are mostly self-funded.
International students mostly enrol to study in the senior secondary school; years 11, 12 and 13, aged 15-18 years in preparation for tertiary studies in New Zealand or in other English-speaking countries.

Intermediate schools
In New Zealand, middle school is called intermediate, for year seven and eight.New Zealand schools are divided into government funded or state schools, independent, private and boarding schools. The quality of education is monitored by the government agency called Education Review Officer.

Government-funded or State schools
Attended by majority of the students, and rated well by OECD standards.
The government ensures children attend the school closest to where they live, but some school facilities have an enrolment scheme to prevent overcrowding.

Independent school
There are forty-three innovative and successful independent schools, educating over 25,000 young students each year; ranging from pre-school to year 13.
Independent schools are partly government funded. There are types of independent schools; independent boarding schools, independent private schools and independent both private and boarding schools.
National Certificate of Educational Achievement (NCEA)
This is the main New Zealand secondary qualification and it is studied at three levels - 1, 2 & 3. The levels pursued by individual students depend on their abilities in certain subjects and their aptitude.
The New Zealand secondary school assessment system does not run along the old lines of pass or fail. Rather, it highlights what the student is good at and their abilities rather than their weaknesses in particular areas.
The assessment grades are 'achieved', 'merit' and 'excellence'. 'Achieved' is roughly the equivalent of a 'pass' grade while the highest grade represents the pinnacle of achievement.
Day and Boarding Schools
Some schools are day schools only while others provide boarding facilities. These range from weekly boarding for those parents who wish to have their children home in the weekends, to full boarding for parents who wish their children to experience full boarding school life.
Single Sex and Coeducational Schools
Depending on the location, parents and children are able to choose an appropriate option to suit their child's needs and preference. Some schools are co-ed with separate classes for boys and girls, others are co-ed at Years 12 and 13 only. There are several girls-only and boys-only independent secondary schools.
For information and choice of your children's schools, contact one of our counsellors.
For more information about our School New Zealand Services, please contact us.
School Age Students
Study in New Zealand/School Age Students
Who offers places to school age students? New Zealand primary and secondary schools can offer education to international students provided they have been accredited by New Zealand's Ministry of Education. All international students enrolling for courses of three months or more need a Student Permit to attend New Zealand primary and secondary schools. There are two main kinds of primary and secondary schools in New Zealand. The main difference is the way they are funded, which affects their ability to offer courses to international students: State or integrated primary and secondary schools - schools funded by the New Zealand government. Accredited schools can offer places to full fee-paying international students after all New Zealand domestic and NZAID scholarship students, are placed. Courses or programmes offered for mainly international students must be approved by the New Zealand Qualifications Authority Private primary and secondary schools - schools funded mainly through student fees. These schools can offer places equally to international and New Zealand students. Courses or programmes offered for mainly international students must be approved by the New Zealand Qualification Authority (NZQA). Schools offering courses to international students must have signed the New Zealand Ministry of Education's Code of Practice for Pastoral Care of Students. Code signatories are listed on the International Education pages of the NZ Ministry of Education's website.