School Education New Zealand
The School System in New Zealand
New Zealand School Experts answer your questions about the NZ School system and suitable Schools in NZ – Get help choosing the right School in New Zealand!
Schooling in New Zealand starts at the age of 5. New Zealand children spend the first six years studying at the primary level and when they reach the age of eleven, they either pursue two more years at their primary school or a specialist intermediate school. This schooling phase is called the intermediate years and this precedes high school. At the age of 13, students go to high school and this is divided into two divisions – junior secondary and senior secondary. The junior years are between years 9 to 11 and the remaining years form the final stage of schooling. In total NZ children spend 13 years in schooling. The senior years are spent pursuing the National Certificate of Educational Achievement (NCEA). Completion of this qualification is dependent on acquiring the required number of credits in the study of certain subjects. This can potentially be a pathway for university entry and most university admissions are qualified high school graduates. There is another option for senior students. They can leave school, after Year 11 or 12 to pursue training or vocational pursuits but this would disqualify them from university admission. Hence, 6 years of primary schooling followed by two years of intermediate schooling culminate in 5 years of high schooling for a total of 13 years in the NZ education system.
Continue Reading

Schooling Stages

The primary and intermediate stages of schooling emphasise basic literacy, numeracy and research skills. At the high school level, students can make subject choices such as history, geography and the sciences. This specialisation could form the basis for university entry into a particular field of study. Acceptance into a high school for international students is dependent on their English language ability and this will determine their subject choices and study level. If students are found wanting in the required English language standards, then they may be required to undertake. Primary education commences at five years of age and generally ends in the eleventh year, two years for intermediate schooling, and secondary education is compulsory until age fifteen. Courses are general in the first two years running on to more specialized studies in the next three years. Qualifying examinations for a school Certificate (which is a national examination) take place at the end of the third year. The fourth-year is normally a national sixth form certificate qualification. The fifth year of study can qualify a student for university studies at a higher rate of bursary using an appropriate pass in the bursary of scholarship examinations.

New Zealand has an international reputation as a provider of quality education

New Zealand Schools offer a great range of qualifications that are internationally recognised and easily transferable. The educational system is progressive with many state-of-the-art facilities. New Zealand's school system is very popular among international students. And there's an increasing diversity of students taking part in international education.

a more international curriculum
reforming programme structures, credit systems and recognition agreements
greater awareness of equity issues in international education

The school system in New Zealand has two stages of schooling – primary schools (years 0-8) and secondary schools (years 9-15). Within these stages, New Zealand families can choose between two types of schooling for their children's education:

state and integrated schools (Government funded)
private schools (fee funded)

Early childhood education is not compulsory in New Zealand. Parents and caregivers can choose from a wide range of services which include:

New Zealand Free Kindergartens for children between the ages of three and five.
Education and Care Centres, for children from birth to school age.
Home-based services, which are a cluster of homes under the supervision of a qualified coordinator.
The Correspondence School, is a distance education service mainly for children between three and five who are unable to attend a school or have limited access to school because of isolation, illness or itinerancy.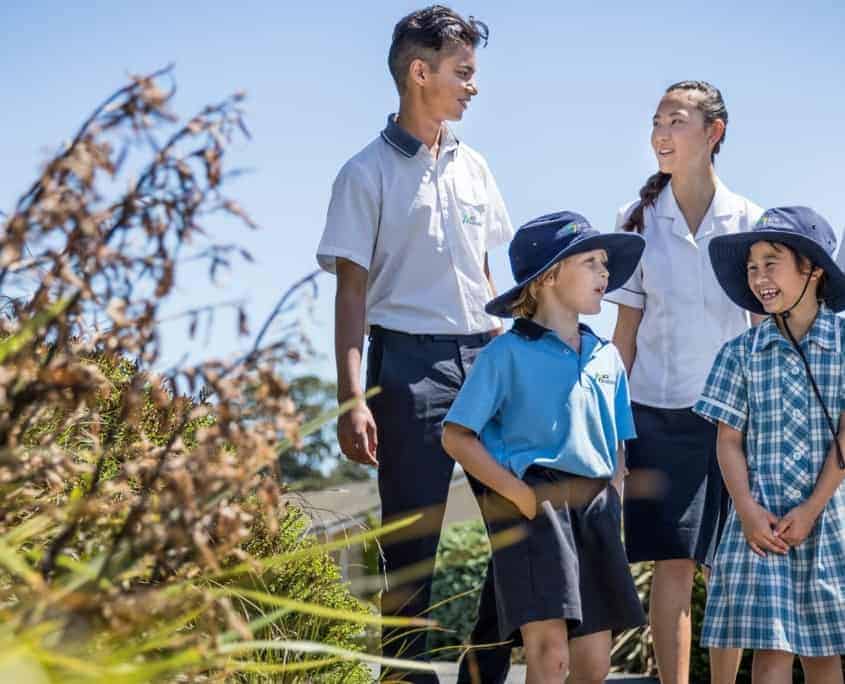 Get Professional and FREE advice!