Go to New Zealand - Free Go To New Zealand Advice
Planning to go to New Zealand? We have over 15 years experience helping travellers, students and immigrants to plan their stay in New Zealand. Apply now and find out if you can go to New Zealand!
All-round service for going in New Zealand. Registered Immigration agents offer advice and services to go to New Zealand.
Our Go To New Zealand services include:
Study + Travel + Work New Zealand
Normally, such a move would involve hours of filling out paperwork and wading through confusing legal documents.  But if you deal with Study Travel Work New Zealand, you don't need to worry about any of that.
Go to New Zealand is an independent agency that helps overseas students with every aspect of their travel.
Their work begins with providing you comprehensive information on internships and undergraduate and postgraduate degrees.  Once you've chosen a course, they take on all the red tape duties for you.
All you have to do is send the necessary documents, which Go to New Zealand will then translate and certify – they'll even post your application form.  As an educational agent, applications lodged through us are fast tracked.  You will typically receive a response within 24 hours.
Once you've been accepted, Go to New Zealand continues to work to make your transition a little smoother.  The can help you with other application issues, such as applying for a student visa, arranging health insurance and setting up a bank account.  They'll even help you find the cheapest flight to get there!
Most importantly, someone is always there to answer any questions you may have.  From practical details such as finding accommodation or child care, to assisting with cultural integration, one of our team members is there to provide the best information.
Just send them an e-mail and they will respond as quickly as possible.
If this all sounds too good to be true, wait until you hear the best part – the services we provide are one hundred per cent free.  You can call or e-mail as much as you like to receive free, personal care.
So if you want to travel Down Under but worry about the red tape, contact Go to New Zealand today!
Discover why New Zealand is a great place to live, work, study or start a business.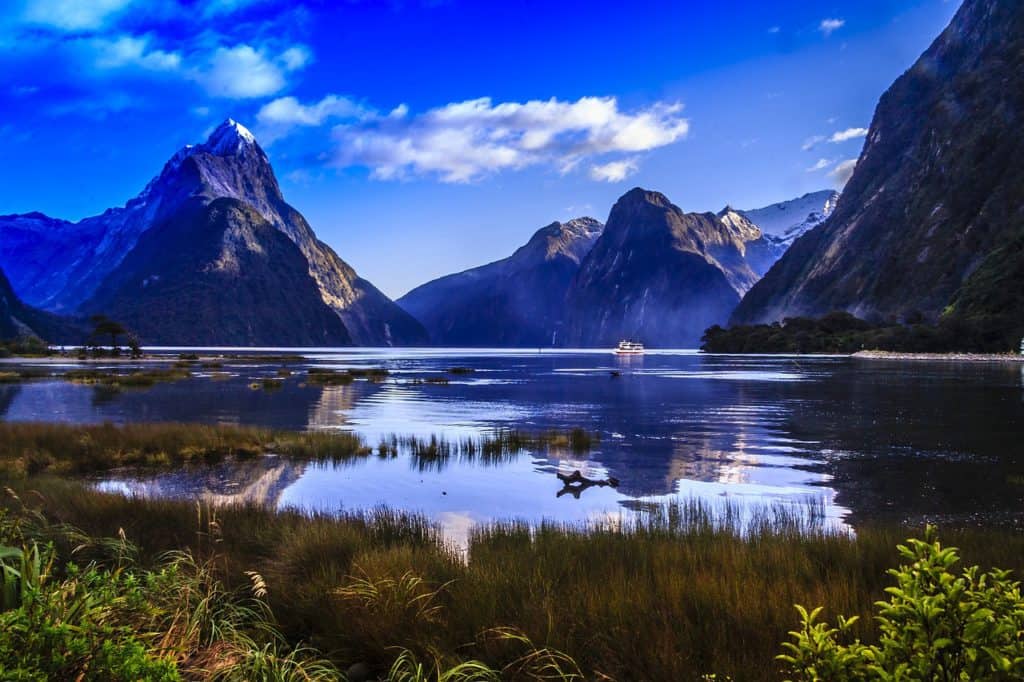 New Zealand is a country where students can live and study in a safe and beautiful destination. New Zealand's famous natural beauty and the relaxed lifestyle and the friendly New Zealand people, are the reason why international students continue to rank New Zealand as their ideal study abroad destination.
Whilst New Zealand is a small and distant destination, it is a unique country in which to study and gain a qualification. While similar in size to the United Kingdom, Japan or California, New Zealand, with its North and South islands, only has a population of 3.8 million, so it's easy to get away from the crowds. Even in the larger cities and towns you can find open rolling green farmland and sun-soaked golden beaches with blue oceans, safe harbours or majestic snow-covered mountains, glacial valleys, and forests of ancient native trees and giant ferns very close at hand.
New Zealand has diverse scenery and beautiful beaches - more than 15,000 kilometres of them! With stunning mountains, lakes and glacers, it is a scenically breathtaking.
Study, live and work in one of the worlds' least crowded countries! Nothing can prepare you for the beauty of New Zealand, as it is distinctive and different from everything you will know.