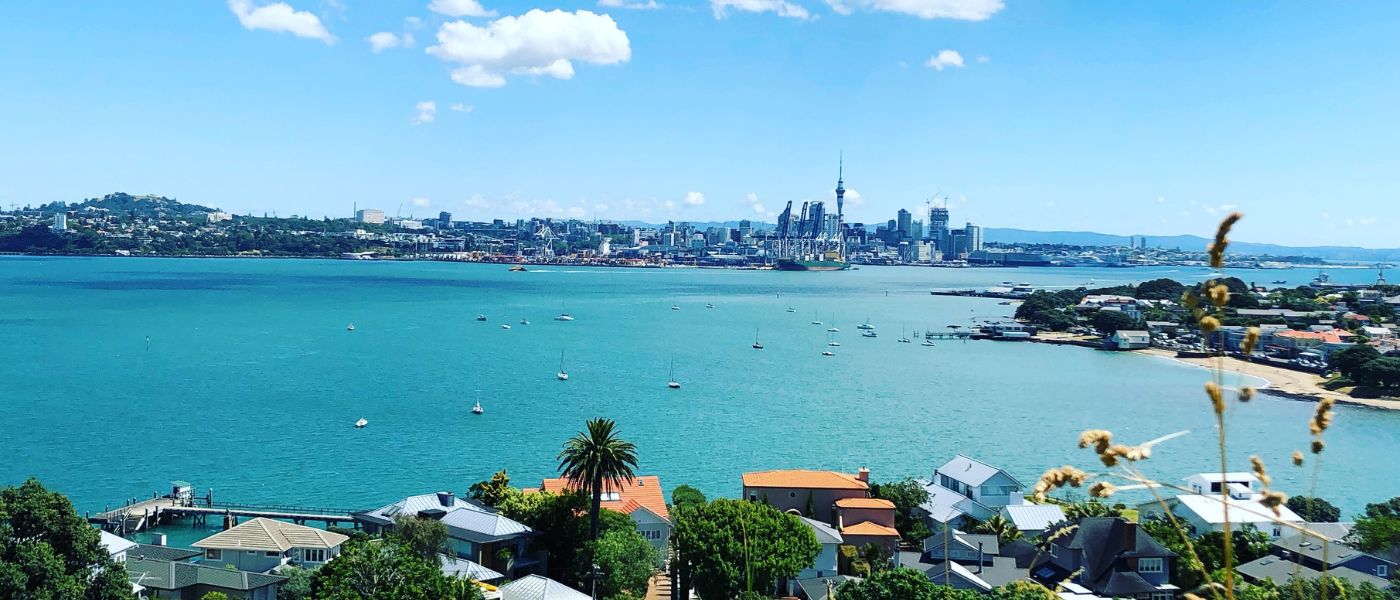 Free Travel to New Zealand Advice – Travel in New Zealand and Receive Discounts! Discover New Zealand Travel Packages & ToursNew Zealand is an independent sovereign state in the south-western Pacific Ocean. The country consists of two major islands and a number of smaller islands. A popular Maori name for New Zealand is Aotearoa, often translated as The Land of the Long White Cloud. New Zealand is a parliamentary democracy and a Commonwealth Realm. New Zealand is responsible for the self-governing states of the Cook Islands and Niue and administers Tokelau and the Ross Dependency.
Our Zealand Travel Agency welcomes travellers who want to travel to interesting spots in New Zealand for free advice and tips. It is an online New Zealand travel guide for all international travellers.
Our representatives are keen to advise all holiday makers arriving in New Zealand based on their travel plans or how they wish to enjoy their stay here. Travellers will be guided on:
Various tour plans – trekking, hiking, or checking out tourist spots
Visa requirements – whether Tourist Visa or Working Holiday Visa, etc
Travel cum study plans – such as international students who want to travel
Travel cum work plans – such as young travellers who wish to work in seasonal jobs at New Zealand's countryside
Travel, study and work plans – such as Au Pairs, sitters, and nannies
Photography, writing, and travelling tips – such as unveiling a travel blog, photo album, etc.
Write to us if you want information on affordable accommodation in New Zealand, short English learning courses, part-time job options, or all about New Zealand culture, cities, and natural habitat.
Receive free New Zealand Information:
Life in New Zealand Beginning a life in New Zealand – Settlement information in English and other languages for newly-arrived students and settlement information for working holiday makers, Au Pairs and interns.
Basic facts about New Zealand – Information on New Zealand, its history, government, law and social system.
Learning English –  English Programs – learning English and about New Zealand.
Translating & interpreting service – Interpreting service to help students communicate with English speakers.
Work & business – How and where to find work. Recognition of qualifications. Starting a business. Taxation and social security.
Health, housing & education Health – How and where to get health care and health insurance.
Housing – Finding a home in New Zealand. Renting, buying or building a house.
Education – Education at all levels and childcare. Youth – Cool links to what's on and plenty of useful stuff about life, study, entertainment and sporting activities.
Information for service providers and agencies – Partner Programs.
Potential students – Information for potential and newly-arrived students and their family.
Help for migrants – Agencies and organisations which can assist migrants and their sponsors.
New Zealand, the Land of the Long White Cloud, is a beautiful place to work, study and live, and AA Education Network would like to help you get there! Go To New Zealand is your one stop information hub for study and work opportunities in New Zealand; if you're finding that this process is too confusing, allow us to help.
Go To New Zealand's aim to make your shift into Kiwi life as easy as possible. If you're planning on studying in New Zealand, you will receive assistance with choosing a course of study and the application process, applying for a visa and arranging travel insurance and information on life in New Zealand.
Those who wish to work in the country will receive help with finding a job, taxation information, housing and anything else that may be troubling you. Plus, you'll receive ongoing support before, during and after your stay. And if English is not your native language, we can help with that as well, by providing you with information about language schools, English proficiency tests and translating and interpreting services. But the best thing about this amazing service is that it's absolutely free. You've got nothing to lose, so make an appointment with an AA Education Network team member today.
New Zealand is THE destination for international students studying in New Zealand and tourists alike. The country offers access to pristine and beautiful landscapes that are suitable for outdoor activities. New Zealand society is also very multicultural and inviting visitors planning a New Zealand tour.
The locals: Kiwis are born to travel and they welcome travellers from across the globe.
Landscape: New Zealand is a small island nation by western standards and is not overcrowded.
Culture: New Zealand is an inviting mixing pot of cultures that live in harmony.
Adventure: New Zealand is a country for thrill seekers who like to explore the great outdoor environment that the country has to offer.
For information about planning your Kiwi holiday, please check out New Zealand tour guide and visit the www.purenz.com.
Travelling in New Zealand
New Zealand is often termed as a traveller's paradise because of its pristine natural beauty, rare flora and fauna, and adventure playground that is suitable for bungy jumping, trekking, hiking, and more. Travellers from all parts of the world visit the country for the untouched beauty. Some surf in the sea, enjoy the beaches, go for rafting in the gushing waters, or ski in the snow-covered mountains.
However, you need not spend a fortune to visit this country. There are options for getting a working holiday. You may end up staying for free or getting complimentary meals as well. Some work as fruit pickers or packaging helpers in orchard farms in Napier while few work in the dairy farms in Hamilton. At a busy Auckland or Christchurch city, foreigners work as Au Pairs or sitters. You can also take up jobs in the hospitality sector.
Some travellers are writers or photographers. New Zealand provides immense scope to write travel stories and travel guide. Photojournalists take assignments, while bushwalking, hiking, yachting, or visiting interiors in the country. Maori culture and their habitat are quite resourceful for historians and anthropologists. Many travel to these areas to pick some unique pieces of artwork or data.
Students too, travel during study tours. Students from English language schools often go for trekking or camping as a part of their mission to learn communication skills. Students who want to travel for leisure can avail discounted tickets. There are affordable student hostels as well for backpackers. Campervans are also quite popular among budget travellers.
Make sure you pack well for your tour. Prior knowledge about weather, transport facilities, expenses, and accommodation is a must. We help you by giving you suitable tips while travelling in the country.
Currency
New Zealand currency is in New Zealand Dollars (sometimes called the Kiwi Dollar.)  All major credit cards are accepted in most establishments, while banks, hotels and some stores will accept a traveller's cheque.  Banks are open from 9am – 4.30pm Monday to Friday.  Most airports and hotels are able to exchange foreign currency.
Electricity
Electricity is supplied at 230/240 volts (50 hertz).  Electricity outlets require a two or three prong adapter.
Insurance
The Accident Compensation Scheme covers visitors to New Zealand for personal injury caused by accident.  This includes some medical and hospital expenses, but does not cover loss of earnings.  It also does not cover illness.  It is best to organise your own travel insurance before entering the country.
Tax
Generally, prices quoted will include all taxes.  However, if something is listed as GST (Goods and Service Tax) exclusive, you will need to add 12.5%.
Time
New Zealand time is GM+12 for most of the year.  In summer, New Zealanders practice daylight saving.  Residents put their clocks forward one hour on the first Sunday in October, and change them back on the third Sunday of the following March.  During this period, New Zealand time is GM+13.
Tipping
Tipping is optional in New Zealand, as staff do not rely on tips for income.  For extraordinary service, a tip of 5 – 10% is acceptable.
Weather
New Zealand is subject to earthquakes.  Susceptible cities should have an extensive emergency plan.  In the event of an earthquake, always follow the advice of local authorities and experts.
Many rivers and lakes are subject to flash flooding after heavy rain.  If you are planning on undertaking activities in such an area, be sure to register your details with a Visitor Information Centre, and follow any advice offered by authorities.
Water
While tap or faucet water is filtered and safe to drink, any water collected from rivers and lakes should be boiled, filtered or otherwise treated before drinking.
It is often expensive to holiday in New Zealand with family and friends for a week or more at a plush resort. However, experienced travelers look for hotel deals and rebates during certain time of the year or check in early to bag a budget tour to the country.
Many Tourists Bag Lucrative Hotels Deals, Travel Packages, and Family Discounts to Cut Cost
Consider this: A 4-star rated plush hotel at the heart of the city in Auckland offers guests a deal of 11 nights where 1 night is for free. At another popular spot in Coromandel, the Holiday Park offers a discount of 40 percent during the dry months.
Hotel deals like this are offered regularly by posh hotels, moderately priced inns, or even sumptuous resorts. Prudent travelers too, check for these packages and grab them no sooner they are displayed by the hotel. During school holidays, people enjoy a comfy tour with their entire brood – at a cost that does not pinch their pockets.
A fully booked resort or hotel would gain lucrative profits even though discounts and free-stays are offered. Whether you are on a family trip or planning to wed at plush beach-side resort, you can still curb your expenses if you get the right hotel deal. Here is a quick look at what to check online from time to time to clinch a profitable travel package for yourself and your family.
Plan Your Trip
Before hunting for the apt deal for holidaying at New Zealand, you must decide on the location, number of days, number of people in the group, and budget of the trip. An overall idea would help you to locate the right hotel.
For instance, a fortnight's trip to various parks, forests, and farmlands in Queenstown would get a discount of 1000 Dollars if booked just before the trip starts. While many may be too late for the trip, lucky ones would not only bag the trip but also avail useful discounts. Such last-minute deals are quite popular in plush boutique hotels at a remote idyllic place in New Zealand.
At Edgewater Hotel and Alpine Resort, travelers can avail 2-days of complimentary vacation if booked at a particular time of the year. Planning a trip from start to finish would help tourists to decide which appropriate deal they would go for.
Off-Season Discounts and Early-Birds
Once the trip is planned, it is easy to hunt for off-season discounts or avail early-bird rebates. Jade Cottage for instance, provides 50 percent discount for a couple of days' sojourn at the river-side cottage. If you are looking for a Keri-Keri party at this resort or wed your sweetheart at a private ceremony, you can choose such deals as the price would be slashed by half.
At Maple Lodge, you can avail an early-bird discount if you book early. One-night would be gifted for free to the guests for checking in early. Some travelers combine early-bird discounts with off-season rebates as well. Ski resorts offer such discounts. Queenstown Land Ski and Board and Backcountry Skiing at Lake Tekapo offer special rebates during off-season. Cancellation charges and surcharges are also omitted as well.
Online Hunt
Travelers often browse the travel sites on the net to check for deals and packages. Once, they've decided on a deal, they purchase the same online. Vouchers are generally provided to the buyers by the travel site, which acts as a liaison between the traveler and the said hotel. When the traveler reaches the hotel, he just needs to furnish the voucher to avail the deal.
It is also profitable at times to book from a particular online travel website. The site offers an additional discount, lucrative flight ticket deals, and useful information about the hotel. The hotel deal done through the site is also hassle-free.
Famous for magnificent scenery and entertainment, New Zealand has equally superb resorts to enable tourists enjoy a holiday at a modest budget – if however, they pick the right hotel deals and profitable packages.
Testimonial
My name is Tiphanie Feunteun I am a 23 year old woman from Brittany, one of the most charming regions of France. Between sea and granite coast, old medieval towns amidst modern architecture and not to mention the nice food and lovely old stone houses. I advise you to go and check it out there if like me you like to travel around the world. Since I was very young I have always loved taking pictures to immortalise some of the lovely wildlife moments, or sit on the beach and get my sunset memories on my camera. I have been to Spain, Italy, England, Italy and Thailand,… and enjoy taking pictures of all the different cultures and life styles. But my favorite place ever is the south Island of Aotearoa (New-Zealand) where I was under a working holiday visa for 1 year. It was my first big overseas experience on my own and I have seen so much and am so impressed with the beauty and majestic scenery of this country that I would like to share it with you. I advise you to go and check it out because this is an amazing country where you never stop to be suprised. First step of my travel: My job as a snail hunter :) I had the pleasure to work for an environmental company, I had the mission to look for a giant rare snail Powelliphanta patrickensis on the top of a mountain, under the stars at 2am in the morning and mostly under the rain. It was a very original job and back in france all my friends laughed at me of course. But I really enjoyed it, it was an adventure for me to walk to the plot close to the cliff, I challenged myself and get fitter and fitter. I had a very good time with the crew, we laughed and had lots of unforgetable moments. Then if like me you want to try and experiment this travel, find the right visa, and come here to enjoy the nature, wildlife and peaceful lifestyle.