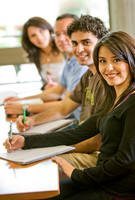 IELTS New Zealand | International English Language Testing System and Courses in New Zealand
We advise on the IELTS requirements for New Zealand and help you find the best IELTS courses for free!

IELTS Test New Zealand
IELTS is an important English testing examination that tests the fluency of English language for international students who visit New Zealand to study. AA Education Network (AA) has a free solution for students to tackle this benchmarking test.
IELTS Test New Zealand: a Free Mock Test with Expert Review Comments
The International English Language Testing System (IELTS) is necessary for students belonging to countries with English as Second language (ESL). The students need to get a certain score in the test to study at various schools, colleges, or universities.
In fact, New Zealand grants visas to international students if they wish to develop their English language skills and then, study further in colleges or universities. Before studying further, the students must qualify for better scores in IELTS or equivalent test.
What if Students Require Better Scores?
Many students from non-English speaking countries require developing their English language skills to get required scores in IELTS. If the students are studying for more than three months in New Zealand, they can apply to our student counsellors to either:
Improve their IELTS score
Or,
Find out how much they have developed their English communication skills
Free Opportunity
We have an option, quite similar to many English schools in New Zealand, where free mock tests are organized for international students each year. As we get a commission from the English institutes for conducting these tests, we don't charge any fee to the student for taking part in these mock English tests. So, students can simply verify their credentials and sit for these tests without any fee.
What We can Do
AA has an option to allow international students to improve their scores in IELTS exams. It regularly follows certain steps so that students can learn the English language effectively by:
Inviting students to attend a test quite similar to an IELTS exam.
Sitting for mock English tests with AA to check their scores.
Providing immediate scores to the examinees.
Offering useful tips after the test to help students learn where exactly they need to develop their language.
... And, these tests are absolutely free. Our counsellors offer useful suggestions to the students.
How to Opt for Such tests
Apply to AA student counsellors for mock tests similar to IELTS exams by specifying the following information about you:
Visa duration and Visa type
Earlier IELTS score
Expected IELTS score
We also want to know what you plan to study after getting the expected IELTS score. If you are not aware of your expected score, our counsellors can advice you on the score that you should get to study further in New Zealand.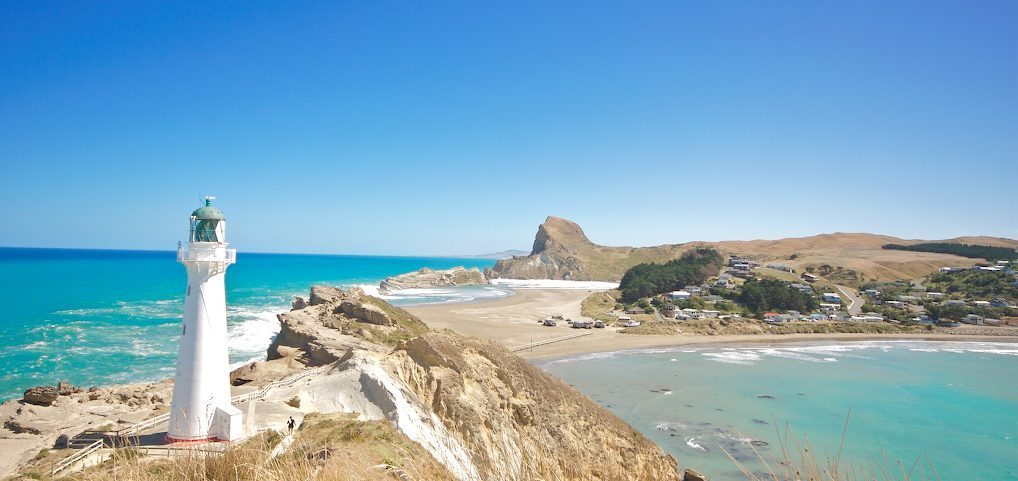 English tests for New Zealand - Meet the requirements to study or immigrate to New Zealand!
For an immigration to New Zealand or to study you will be required to show a high level of English knowledge. Education providers, such as colleges or Universities, will usually require proof of your English knowledge before you are accepted into one their programs. This must be in the form of a specific test with international recognition. However, others means may also be taken into consideration if the students can prove their adequate command of English. Students can complete the required language test in your home country. Alternatively students can take a preparatory English courses for the well-known, internationally recognized language tests IELTS, TOEFL or Cambridge at a New Zealand university or english school to gain the required English language skills whilst also getting know what it's like to live and study in New Zealand.
There are a variety of language institutes in New Zealand that offer programs for english language training. Students can choose between general English courses (General English - offered at different levels of proficiency) as well as special academic English courses designed to meet the requirements of your studies in New Zealand. Furthermore, they also offer individual qualifying course components for professionales  such as Business English, Tourism English, News and Current Affairs and English through Information Technology.
Go To New Zealand assists you with finding the best IELTS course in New Zealand and the tests
The IELTS course is the ideal preparation for work, immigration or study in New Zealand
In order to immigrate to New Zealand, you have to meet certain conditions, including the IELTS requirement.
IELTS stands for "International English Language Testing System". It is a test system that tests the applicant's English proficiency. The skills in written, written and spoken language as well as listening comprehension are tested.
Obtaining an IELTS certificate is often necessary to work and study in a country where English is the main language, such as New Zealand. Material for preparation can be purchased online. This material includes exercise material and a test for which you get the correct answers. In any case, you should prepare yourself well and register early enough for examination
The test is offered in more than 125 countries worldwide, up to four times a month. Preparation courses are not compulsory, but are considered by many to be very helpful. The examination fee is paid at the examination registration.
Check out the official IELTS website here =>www.ielts.org
There are two different versions of the IELTS test.
General Training module
Academic module
Before you go ahead and choose which one you would like to do you need to consider where you are going and what you would like to do.
General Training module:
If you you want to immigrate to New Zealand, the General Training module would be best, as it provides proof of general English language skills.  Make sure that when applying for a visa, you consider that certain professions require an academic IELTS. Therefore always clarify beforehand what profession you want to take in the destination country as different visas have different requirements.
Academic module
If you are considering studies at a university or vocational education in New Zealand, you will need the Academic module.
If there are ambiguities, which module is the right one, our consultants are happy to assist and advise anyone who is interested.
The IELTS Test Modules
The listening and speaking test is the same for both modules. The two modalities differ in the areas of the reading test and the written skills exam. All four part-exams are usually completed in one day and the whole IETLS lasts almost three hours.
In the evaluation of the IELTS, there are neither passed nor passed, but scores from 9 to 0, with 9 being the best score to reach. Depending on what you are applying for in New Zealand, you should first contact a local contact to find out what assessment level you need. Many have different requirements.
If you have passed the test successfully, you will get a result after 13 days. The certificate should be taken care of, as only one is issued. The IELTS examination centers send up to 5 copies to the respective places where the candidate wishes to apply.
The test can be repeated any number of times if the result is not sufficient.
The certificate should not be older than two years to be recognized by employers and public authorities. Unless you can prove interim courses for training and to improve the English language skills.
IELTS Test Preparation
IELTS Test Preparation Course in New Zealand
Description
This is the course designed to help gain enrolment to University. It focuses on your English skills, aswell as the skills you will need to successfully undertake a Undergraduate or Postgraduate course in a New Zealand University. You will need a score of 5.5 or 6.0 to undertake studies in New Zealand, it is a good idea to also enrol in an English for Academic Purposes or EAP course also.
Content
The purpose of this course is to help you get a good IELTS score, it will help you develop your reading, writing, listening, speaking, writing academic essays, reading advanced texts, improving oral fluency aswell as practicing for your IELTS test.
Exam
This course helps you prepare for your IELTS testing however does not provide it. It is a good idea to book your test 1 or 2 months in advance as they tend to book out quickly.
Length
It is recommended to do you course for 5 to 10 weeks, depending on your English skill level and full time study mode it can be done in 2 to 20 weeks. The week goes for 20 to 25 hours full time.
Schedule
Dependent on the institutes schedule. It can run weekly or monthly.
Entry Requirements
All you need is a good school and study record. On arrival to the institute you will be required to undertake a proficiency test, which will help determine if this course is right for you. If your English level is to low it is a good idea to take a General English course first.
Application
To apply send an email to our student service. We help you free of charge.
Write to our student counsellors if you are interested to attend the free English tests.