Live in New Zealand with Go to New Zealand - Dreaming about Living in New Zealand? Live permanently in New Zealand! Receive free Live in New Zealand Information!
Checking...
Ouch! There was a server error.
Retry »
Sending message...
Free Australia Advice
Fill in the form below and we will be in touch soon
Live in New Zealand
Living Costs New Zealand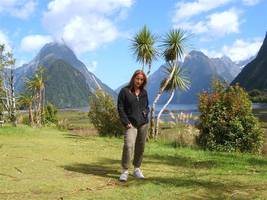 New Zealand has a comparatively decent standard of living as compared to other developed countries such the United States and Australia. Although average wages are lower than these countries, it costs more to relocate to New Zealand from these countries, hence, the high standard of living.
If you work and earn NZ dollars, then tourists, travellers and students will find that their own home currency buys more than the NZ dollar. But, the benefit of this is that people who are home owners in their home country can use this as equity to fund their mortgage as part of a lower deal.
Another positive for newcomers to New Zealand is that fees for school education can be significantly reduced if the area you live in has a good number of public schools.
In addition, since New Zealand is an island nation, travelling to the coast is no more than a short drive. Plus, family outings don't cost the earth and picnics for the whole family will fit into a reasonable family budget.
In fact, research has revealed that New Zealand's standard of living is much more affordable than that of Australia.
Auckland, NZ's major city has a much better cost of living than its Australian counterpart, Sydney.
Buying food in New Zealand is cost-competitive. In fact, chicken and lamb meat products cost no more than $15.00 on average. Clothing such as shirts and jeans cost upwards from $25.00 and Takeaways and the cinema cost less than $11.00.