New Zealand Information Portal
New Zealand - General Information
New Zealand is one of the worlds hidden gems, whilst well known to Australians as a fantastic holiday destination the rest of the world still seems to be in that dark about all New Zealand has to offer.
Home to many a national wonder, with world class ski resorts, beautiful beaches, intense rainforests, rich culture, and stunning landscape. This is a country many will want to visit.
One of the things New Zealand is well known for is bungi jumping, for the more daring of course. All over New Zealand you can choose to jump from the most stunning mountains to jumping in the cities off a bridge. Definately a different way to see some amazing landscape, and a great story to tell friends and family back home.
New Zealand is split into two main islands North and South consisting of many different regions. The capital city of Wellington is located on the North Island. Also located in the North Island are regions such as Northland, Auckland, Coromandel, Bay of Plenty, Waikato, Rotorua, Eastland, Napier, Taupo, New Plymouth, Wanganuia, Wairarapa and of course Wellington.
On the North Island Auckland is one of the most popular holiday destinations, with its beautiful beaches, Mountains, Harbours, Rainforests all on this cities door step it is no wonder. There are many things to do and see on the North Island such as: Fishing, Diving, Boating, Swimming, Hiking, Exploring the Historic buildings, Crusies, Galleries, Theatres just to name a few. The North Island is also home to one of the worlds tallest buildings The Sky Tower.
The South Island although colder, is home to some great Alpine sports. Christchurch is the place to visit for this. With world class ski resorts and amazing mountain ranges. The other regions of the South Island inculde: Nelson, Canterbury, Christchurch, West Coast, Timaru, Queenstown, Fiord Land, Coastal Otago, Central Otago and Southland. The natural wonders of the South Island would take a life time to explore, with mountains to climb, glaciers to see, caves to venture into and of course the oceans dieing for you to visit them. The South Island is an adventurists ideal holiday.
With so much to see and do in New Zealand and so much culture and history to explore in each city, New Zealand is really an amazing place to visit.
About New Zealand: A Brief Introduction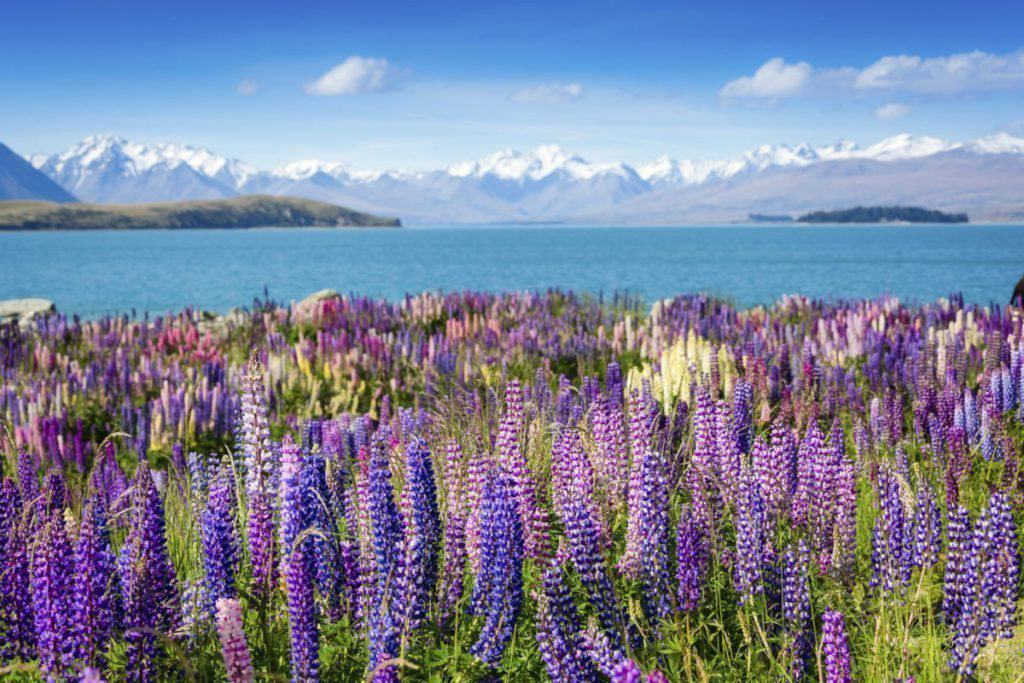 New Zealand is a beautiful country with a world reputation for its gorgeous natural environment (as seen in the Lord of the Rings trilogy).  From expanses of green farmland to magnificent snow covered mountain ranges to stunning beaches, the landscape offers something for all tastes.  New Zealand also boasts thriving urban areas, a fascinating indigenous culture and mild climate.
At 268 680 square kilometres (or 103 738 square miles), New Zealand is a little bigger than Italy, but has about a tenth of the population.  With a large majority of the country living in the bigger cities of Wellington, Auckland, Christchurch and Queenstown, the countryside is sparsely populated and a great escape for those wishing to escape the hustle and bustle of the city (although the cities, with populations of generally under a million people, could hardly be considered overcrowded by world standards.)
The different regions of New Zealand offer unique attractions and opportunities.  The Bay of Plenty is a must do for those wanting to experience a pristine beach community, while the Canterbury region of the south island offers the nation's best skiing. These are just two examples of what's on offer.
The long, thin shape of the islands means the climate varies between regions.  The southern tip of the country is generally quite cold, while the rest can differ from continental to sub-tropical.
New Zealand is quite an isolated nation (its nearest neighbour, Australia, is a three hour flight) and as a result has a wide range of native wildlife.  The famous flightless kiwi bird is one notable example.  Wildlife can be found all over the country, with other native birds like the tui or the kereru known to frequent suburban backyards.
With large resources of untouched wildlife, New Zealand is a haven for nature lovers. Whether its sun, sand or ski you're after, you'll find it in New Zealand.
Checking...
Ouch! There was a server error.
Retry »
Sending message...
Free Australia Advice
Fill in the form below and we will be in touch soon
New Zealand's Landmarks:
New Zealand is split into two main islands, North Island and South Island, with literally hundreds of other islands belonging to its territorial claim. Most of these smaller islands are scattered throughout the oceans and seas between Australia and Antarctica but a great deal of them can be found around New Zealand's coast and in its rivers and lakes.
Southern Alps
For those seeking snowy mountains, the Southern Alps will not disappoint. Stretching along the backbone of the South Island are around 20 peaks that exceed 3000m above sea level. Cold ocean currents from Antarctica and its isolated position away from other world continents expose New Zealand to a breathtaking cover of snowy peaks throughout most of the year. It is a spectacular venue for skiing as well as other snow sports.
Volcanoes
In the North Island, the mountain ranges are dominated by volcanoes; both extinct and active. National Parks dot the whole of both islands and are perfect for hiking and 4WD holidays. Travellers should check ahead for recent volcanic activity when planning long hiking expeditions. Local tourism information centres are the best source of up-to-date information.
Natural Hot Springs
There are over a hundred natural hot springs and pools dotted through the landscape and many are serviced by health spas and resorts. What a wonderful way to unwind after a long day of sightseeing! Do make sure you check local information because hot spring temperatures vary and some sights are for viewing only.
Water, Water Everywhere
For those of you healthy enough to prefer even more physical activity then cycling, walking, kayaking and horse riding in and around New Zealand's beautiful waterways will expel all that energy! Apart from the interior water networks, New Zealand is also surrounded by one of the world's largest marine preservation zones. Commercial fishing is extremely restricted in most areas and so private fishing tours are abundant whilst still allowing tourists the pleasure of experiencing an amazing variety of marine life. Not to mention the world famous surf spots which provide a consistently challenging range of waves along the pristine coastline.
New Zealand Facts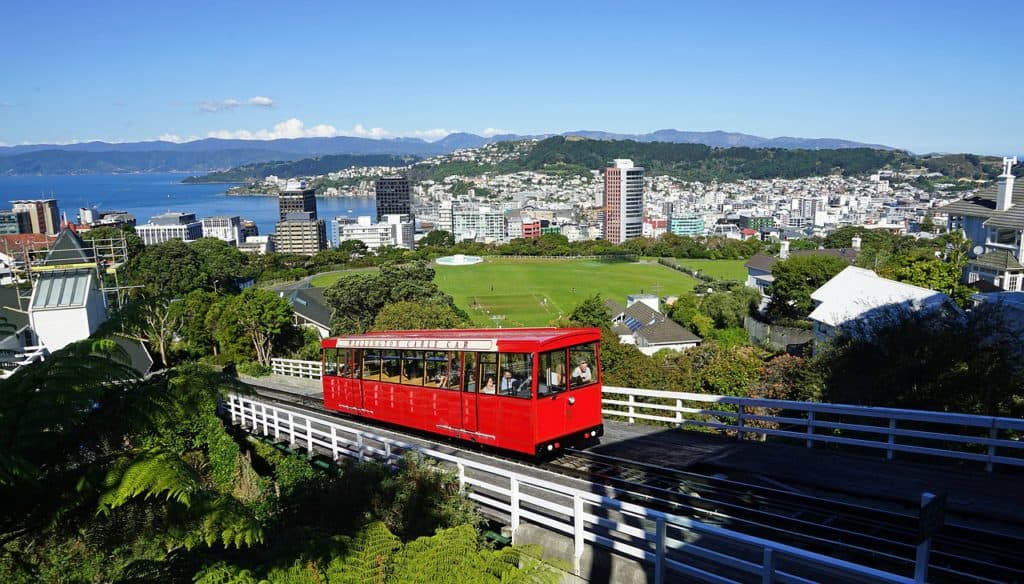 On this site you'll find some basic facts about New Zealand:
Full country name: New Zealand
Area: 268,680 sq km
Population: 4 million
People: 75% New Zealand European (Pakeha), 10% Maori, 5% other European, 4.5% Polynesian, 5% Asian, 0.5% other
Language: English, Maori
Religion: Predominantly Christian (75%)
Government: Independent member of the Commonwealth of Nations
Head of State: Governor-General Dame Silvia Cartwright
Head of Government: Prime Minister Helen Clark
GDP: US$85 billion
GDP per capita: US$22,360
Annual Growth: 2%
Inflation: 2.7%
Major Industries: Food processing, wood and paper products, wool, textiles, dairy products, iron and steel, machinery, tourism
Major Trading Partners: Australia, Japan, UK, China and the USA

New Zealand: A Brief Tour - Kia-ora, welcome!
New Zealand, also known as the "Land of the Long White Cloud" is known for its geographic isolation, natural splendour and the highly distinctive flora and fauna. Located in the Pacific Ocean in the Southern Hemisphere (with Australia to the north-west), New Zealand consists of the main bodies the North Island and the South Island and a group of smaller islands including the Chatham Islands and the Stewart Island or Rakiura Island. 
New Zealand is a democracy and constitutional monarchy, with a parliament led by an elected Prime Minister. Wellington, located in the southern end of the Northern Island, is the governing centre and capital city of the country. The nation boasts a rather cosmopolitan population make-up of the indigenous Polynesian (primarily Maori), American, British, Australian, European and Asian influences. The economy is heavily reliant on agriculture and fishing, with much of the fresh Pacific Ocean crop exported to a seafood-hungry Asian market. The manufacturing sector also features prominently, and in particular technology. 
Tourism, as might be expected, is a vital source of income for the country, with some two million visitors per year. And no wonder: as popularised in the Lord of the Rings movies New Zealand is a land of magnificent bio-diverse natural assets, from sweeping greenery to rivers and snow capped mountains. Many forests, for instance, are home to native rare birds like the kiwi, kea parrot and kaka.  
Standing testament to the liveability of New Zealand is Northland, whose combination of history, culture, and lifestyle (which includes world-class accommodation facilities and dining options) consistently entice tourists the world over. Some of its key attractions include the 90 Mile Beach, Cape Reinga, Ahipara, Karikari Peninsula and Doubtless Bay. Northland is ideal for fishing, snorkelling and scuba diving ? its west coast even tells of shipwrecks and treasures. 
Similarly, the southern most regions in New Zealand which make up Southland offer even the most casual visitor an intriguing variety of locations to explore, from scenic rainforests to waterways, and wildlife galore. In the south you will find the popular city of Invercargill, home to evocative Victorian & Edwardian buildings, parks, and gardens. 
Stewart Island, an ecological spot in the Southland region is another tourist attraction famed for its unique birdlife, like the rare, popular Kiwi. A daily ferry (or plane option if you prefer) will take you there and back. Other noteworthy attractions of Southland include Catlins coast, Queens Park, and Rakiura National Park. 
Then there is Auckland, New Zealands biggest city, which offers visitors endless opportunities to indulge in pleasures like fine dining and wine, shopping and nightlife, as well as outdoor activities like hiking, swimming and sailing.
Getting around New Zealand is made simpler by the various transport options available including bus, train, air charters and car hire. Motor home and campervan hire are also popular ways to independently explore the New Zealand landscape (horse riding is a popular activity too!). For those seeking a culinary adventure, New Zealand stages many regular local harvested food and wine celebrations, alongside arts and crafts fairs and market days. 
For those with a specific educational or career pursuit in mind, New Zealand has a complete range of education institutions and training schools catering to both local and overseas students across all disciplines, with outstanding academic support and student services. Theres also top-notch sporting facilities and sporting academy centres specialising in rugby training, rugby league training, cricket and netball training. 
Almost any goal you can think of achieving can be realised here: R and R, sightseeing, outdoor activities, education, work, family and more. New Zealand is a unique and worthy destination on the global map and is sure to make a lasting impression on all visitors. Want to see some New Zealand pictures?
About New Zealand New Zealand - Land of the Long White Cloud Welcome!
Our country New Zealand is one which you not find any equivalent in many exciting ways even in the 21st century. New Zealand goes against all the stereotypes and it is every bit an exciting, world beating leader in so many areas yet paradoxically is largely free of the tensions and strife that have come to characterize many otherwise comparable nations. Innovative, adventurous, technology leaders, sports pre-eminent , healthy outdoors pursuits -- all with an amazing backdrop you will probably not find in any other country, and what is it? They are the most courteous and respectful and easy-going nation of people you will ever meet. An anecdotal example that my own family cites: at a recent banter and exchange overseas at a store in that neighboring nation, the salesperson remarked " you must be from New Zealand", to which my sister said, "why, yes, but why do you say that?" "Because you are so polite" replied the salesperson. That basically is the reaction you too will feel if you come down here for education, travel or immigration.
Be prepared to be lightened in your burdens with the nationwide reply you will hear from store personnel to making phone inquiries to anyone here: " No worries, cheers". They mean it. New Zealanders are a very laid-back, easy-going people. We are known as Kiwis after our unique flightless long-beaked bird. From a population of only 4.3 million the majority of Kiwis are of British Isles ancestry with the minority being the indigenous Polynesian people our Maoris.
English is our universal language here. Numerous other Pacific Islanders such as Samoans have come to be an embedded and cherished part of this superbly mixed culture. Each practices and preserves their very own cultural identity and heritage yet due to New Zealand's truly unique way of raising as a combined "family" in the school system, this nation succeeds like no-where else on earth as seeing no color, no separateness or inferiority as can be found in overseas nations.
You will become used to seeing harmony of mixed couples here. Aotearoa in the Maori language is translated as Land of the Long White Cloud. This is purportedly what the early Maori explorer Kupe saw when he first sighted NZ.
New Zealand is approximately 2000 Kilometers south east of Australia across the Tasman sea. This is named for the Dutch explorer Abel Tasman whom was the first European to chance upon this land when he discovered it in 1642. Though he did not map its entirety, he named it after one of the the provinces in the Netherlands, Zeeland, for which we are indebted to him to this day.
Captain James Cook of the British Admiralty further mapped the land comprehensively beginning in 1769 and even in this the 21st century, New Zealand is still part of the British Commonwealth. Technically the Queen of England is still its Monarch but she along with the Governor General are a fading remnant whose real authority is chiefly ceremonial today. Comprising mainly two large Islands, named the North and South Islands, think of Britain: - NZ would cover the better part of both England and Scotland combined. If you wish to enjoy New Zealand's amazing and unusual climate, you will be the recipient of its placid 'oceanic' regime.
The vast surrounding south west Pacific has a moderating effect and consequently little intensification occurs to produce such storms of the caliber experienced by large land masses such as the European/Eurasian continent.
Snow in most populated areas is rare and being located in the temperate zone, very few hurricanes/cyclones make it down this far south. It is an exceedingly unusual experience to enjoy December and January as the hot summer months here.
From the largest city Auckland all the way north, there exists wafted upon the air 24 hours a day a delightful sweet fragrance as though one were in the Garden of Eden. It is the scent of the bright red Pohutukawa blossom that proliferates along the entire north east coast in the summer months.
Due to its exceptional isolation, only bird-life developed here, all others - except for a marginal lizard, the Tuatara and a species of bat - never made it to these shores. Histories largest flying bird the massive Haast eagle and the largest flightless bird ever known, the Mighty Moa thrived here until the appearance of man around the early part of the Christian era.
By 1450 AD Maori exploration had found New Zealand and displaced the earlier Moa Hunter culture that was here at least from 1000 AD. Mammals were unknown until the advent of the Polynesians, with their inevitable dogs, pigs etc.
Technologically and sports-wise, New Zealand consistently surprises and outclasses the world and fields a very powerful presence in its favorite pursuits -- and this is again out of all proportion to its tiny size - all of New Zealand could fit into the population of Los Angeles. It made history in taking the Americas cup; the stunning Britten racing motorcycle that broke all records, the many running /iron-man events .. and the greatest of them of all time - climbing the highest mountain Everest, are indicative of this successful, modest nation.
No nation whom fields any competitive contingent can afford to ignore the New Zealanders and indeed Kiwi talents are sought all over the world not only in racing but in its unequaled knowledge of Carbon Fiber use. The latest example is the stunning Earthrace boat( since renamed ) whom broke all records for the most fuel efficient round the world powered boat. The cup yachts, bike and boat are all carbon fiber and all beat the best the world had.
New Zealand Universities fosters, builds and promotes what has become an iconic national trait - a 'can-do' savvy approach that mega countries 'attempt' to do with massive budgets. And NZ simply does it quietly and efficiently almost on a shoe-string. Kiwi's mentality is very much "outside the square/box"... that 'unique and innovative' is preferable to big.
From the earliest colonial days Kiwis have had to 'invent' and 'make do' simply because we were thousands of miles away from the nearest re-supply. A New Zealand university degree has earned a deserved respected status throughout the world since it is understood the highest, rigorous standards here bestow the holder of said with pre-eminent world class qualifications second to none.
And when you come here, you will note the peace, the pace, the placidity and not surprisingly the absence of any fire-arms adorning any police. There is no need in a country that has a very low crime rate, long life span where the main excitement is the latest Rugby matches where again the New Zealand All Blacks consistently win. Finally consider this nice little quaint note that this author has not seen overseas.
Be prepared to take your shoes off before entering peoples homes or perhaps at rural grocery stores if your footwear is at all muddy or dirty. It is part of the culture here to remove them before entering as a sign of respect and courtesy and for this you will fit right in with the most peaceful, courteous people of any industrialized nation.
New Zealand Business Etiquette & Protocol
Relationships & Communication
New Zealanders can be somewhat reserved, especially with people they do not know.
Once they develop a personal relationship, they are friendly, outgoing and social.
Do not appear too forward or overly friendly.
They respect people who are honest, direct, and demonstrate a sense of humour.
They trust people until they are given a reason not to.
If this happens in business the breach will be difficult to repair and business dealings may cease or become more difficult.

Business Meeting Etiquette
Appointments are usually necessary and should be made at least one week in advance by telephone, fax or email.
It is generally easy to schedule meetings with senior level managers if you are coming from another country if the meeting is planned well in advance.
.  It can be difficult to schedule meetings in December and January since these are the prime months for summer vacation.
Arrive at meetings on time or even a few minutes early.
If you do not arrive on time, your behaviour may be interpreted as indicating that you are unreliable or that you think your time is more important than the person with whom you are meeting.
Meetings are generally relaxed; however, they are serious events.
Expect a brief amount of small talk before getting down to the matter at hand.
If you make a presentation, avoid hype, exaggerated claims, hyperbole, and bells and whistles. New Zealanders are interested in what people 'can do' not what they say they can do.
Present your business case with facts and figures. Emotions and feelings are not important in the New Zealand business climate.
Maintain eye contact and a few feet of personal space.
New Zealand Tech Edge
Britten racing motorcycle
New Zealand has an exciting technological edge in the sporting world regarding the use of carbon fiber.  Starting in the early 1990's New Zealand has pioneered the daring use of this space-age material for racing motorcycles, the 2000 series of the Americas Cup Yacht races which she won handily and most recently the world record setting round the world powered boat on the least fuel, the Earthrace boat.
If you have any interest in world class racing motorcycles but have wondered what kind of country, what environment, what schooling system, what kind of culture would dare breed such avant guard thinking-- look no further, it is New Zealand.
Most people of the non racing world have never heard about the Britten motorcycle but this racing-mad country has all but enshrined John Britten as one of its pre-eminent inventors and one of its greatest legends.
As has been said time and again by so may experts and commentators, the self reliant can-do attitude that New Zealanders have had to develop was in no small part a  direct result of being so severely isolated from the nearest re-supply which was often 20,000 Kilometers away in Europe. If you visit this country you will become aware of its penchant for making do with less and making things work on a proverbial shoe string. Taking a totally whole new approach to problems and coming up with radical, unprecedented solutions are what has not only characterized Brittens Bikes - eventually 10 were produced- but arguably is a hallmark of this nation.
This is what John Britten and literally a few friends did in designing and building his V 1000 racing motorcycle. It not only took the sporting world by storm, it shattered it! It has been described as the greatest motorcycle ever built and it set four motorcycle world speed records: the standing ¼ mile, the mile  and kilometre and the flying mile at 302 kph. It went on to win the Battle of the Twins in the Netherlands in 1992 and Daytona and did so repeatedly in that even and the BEARS - British European American Racing - events in the latter 90's. Huge factory teams and resources fielded by Honda and Ducati were of no use against the tiny crew and enterprise of the Britten contingent as they all succumbed to the ferocious speed, lightweight and revolutionary technology that liberally adorned the Britten.  Aerodynamic charge induction, and consequently small radiator location, lightweight semi-intelligent front girder-type suspension,  frame-less design and construction, various parts of this winning recipe have now been adopted by the worlds competitors whom back then did not realize what they were looking at and falling victim to at the many races across the world.
Built almost entirely of carbon fiber including the wheels, even the motor itself was an entirely radical, brand new and unique creation which Britten hand cast in aluminium himself.
Sadly, New Zealand and the motorcycling world lost a great visionary and revolutionary designer when John Britten succumbed to melanoma in 1995.