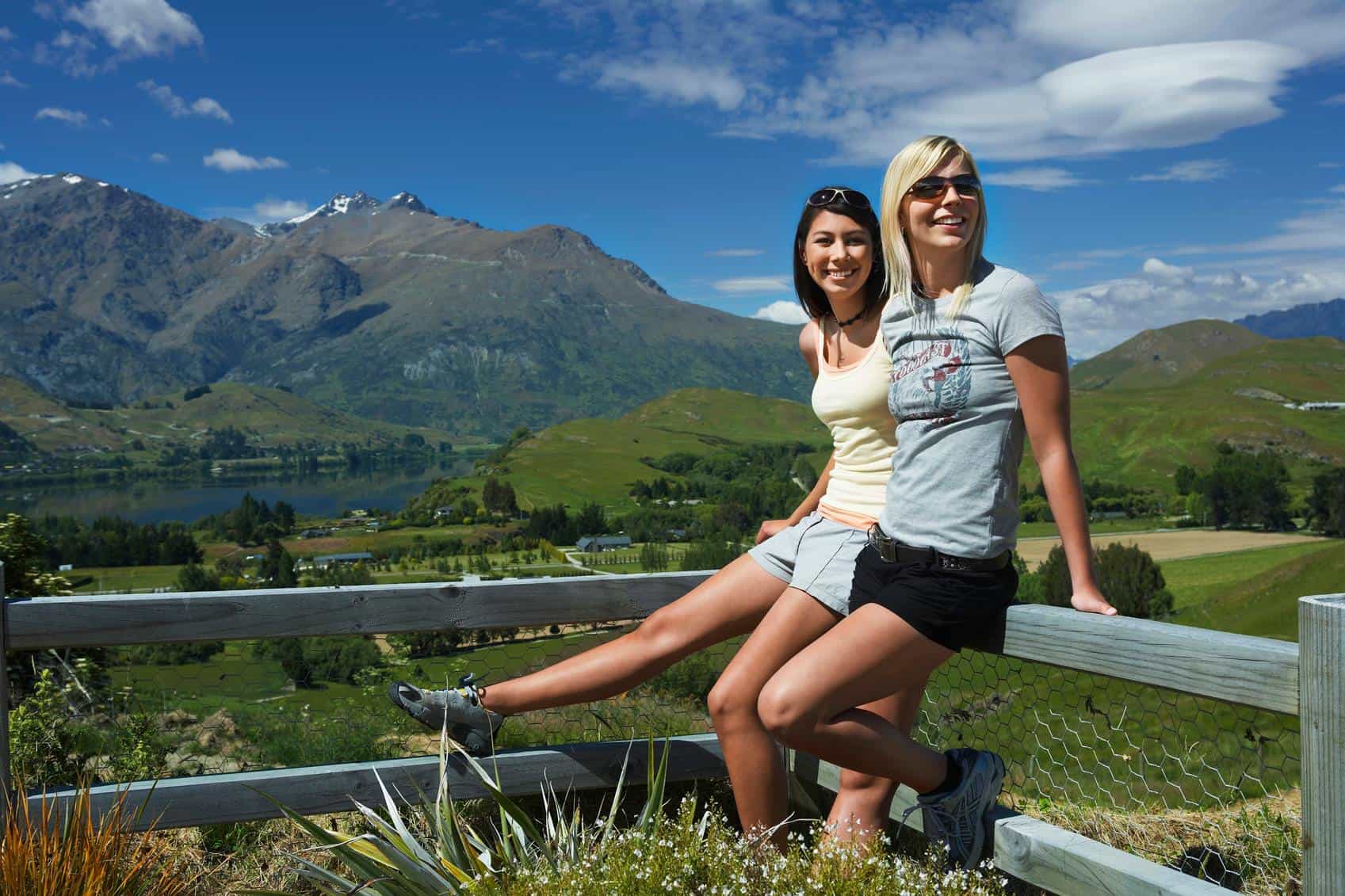 Learn English in New Zealand | Study English in New Zealand with Go To New Zealand.
Free Enrollment Services for International Students to Study English in New Zealand - Personalized New Zealand English course programs for students, travelers or holidays makers

Learn English in New Zealand with Go to New Zealand!
Learn English in New Zealand - Personalised study programs for tourists, students, holidaymakers. Our student application service is for free since we are paid by the English schools. However, please remember that the language schools charge course fees. Our registered agents provide you with all information about how to find the best course offers, how to enrol and pay directly to the school.
Want to Learn English in New Zealand? Please contact our team!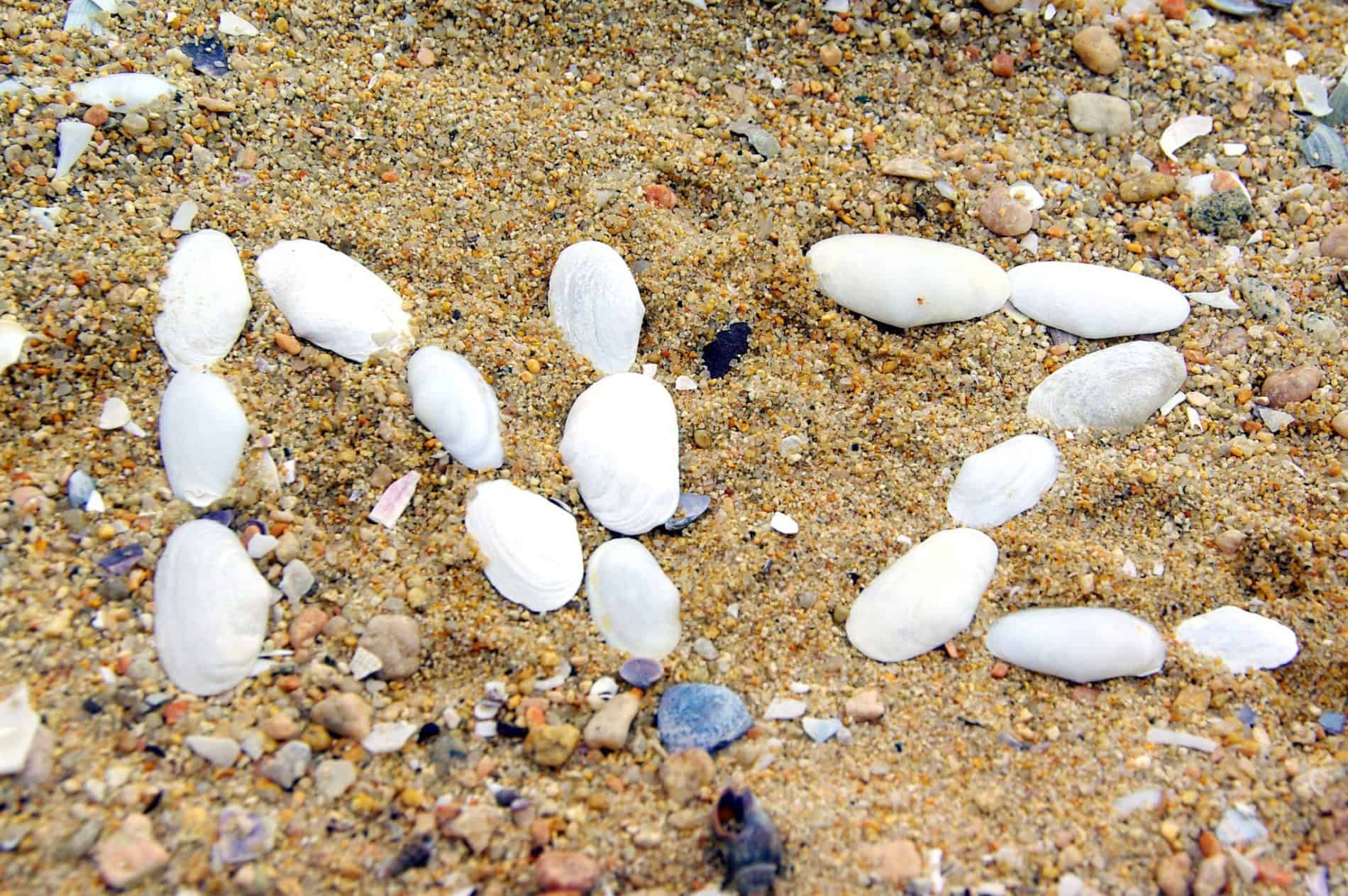 Registered Education Agents Help You!
Our Learn English in New Zealand Program gives students the opportunity to combine their English language study with work experience programs!
Our student agency provides a comprehensive program of courses for all students of all levels of ability, focusing on improving English speaking, reading, listening and writing skills. Our Learn English in New Zealand Program has a communicative skills-based approach to all its English courses. This encourages the student to interact with other students, their teachers and local Kiwis to improve your English in real-life situations.
Our Learn English in New Zealand Homestay Program
Our Learn English in New Zealand Program provides a comprehensive Homestay Program service. Our Homestay Program allows you to experience first hand the culture and the lifestyle of families in New Zealand. You are able to practice your English at home and develop life long friendships with the families. Our Learn English in New Zealand Homestay Program families are carefully chosen for their genuine interest in other cultures. Students are placed with Homestay Program families based on their lifestyle and interests. Regular quality-checks are conducted by the Student Services Department of your chosen College. New students receive a Homestay Program family profile prior to their departure.
Students have the choice of Half Board or Full Board Homestay Program options
Our Learn English in New Zealand Homestay Program provides:
A full-time accommodation officer
A homestay family profile before arrival in New Zealand
Homestay houses that are close to public transport
A private bedroom for each student with a bed, desk, lamp, wardrobe and chest of drawers
Airport limousine pick-up service 24 hours a day
Hotel and hostel accommodation if required
A share accommodation information service
Our Learn English in New Zealand Education Program can also advise you on other accommodation options to suit your needs.
Learn English in New Zealand & have Fun
We are a team of professional counsellors for accredited English language institutes in NZ providing reliable and independent advice about English language studies to suit all needs.
English School in New Zealand
Our FREE English School Services

We help you to find approved and accredited (by the New Zealand government - NZQA  New Zealand Qualification Authority) English courses.
We are bilingual. Our education agents speak English and German.
We give you updates on specials and discounts on English tuition fees.
We accept international student applications for all kind of education (Primary/Secondary School, College, University ) and from all kind of age groups (English courses for children up to retired people).
We help you to find courses for further studies in New Zealand.
We help you to find New Zealand Internship Programs.
We find the right accommodation for you. There are some approved guest families as well.
We provide you with free travel blogs.
We offer a range of international student services to help you with any problems or questions you may have about living and studying in New Zealand.
English Schools in New Zealand offer programs including:
General English at 6 levels (academic and general),
IELTS Preparation,
Practical English for Work,
Office English,
English for High School Preparation,
Holiday/Summer Programmes, etc
Our students come from all around the world to learn English at an English School in New Zealand.
With its beautiful nature, cosmopolitan cities, ancient Maori traditions and outdoor lifestyle, New Zealand is a wonderful place to study English! Study with AA Education Network in New Zealand, one of the world's most popular destinations to learn English.
Contact us to participate in our English School New Zealand program!
Learn English in New Zealand
Study English in New Zealand at a quality English Language school. Learn English in New Zealand and experience the relaxed lifestyle.
English is the global language of communication and variety of language intuitions offer a variety of courses starting from beginner level, diversity of people who can say 'good morning' and 'good night' and obtain a basic knowledge of the alphabet. So if you are an absolute beginner, who would like to take the first step in the English language learning experience and want to choose your favourite institution and get started on a new career path contact us today! Language schools also provide private tuition which can be arranged at your own time.
Study English in NZ - Options
New Zealand has many opportunities for international students
Even for students who come from non-English speaking countries, there are English courses offered by top institutes in New Zealand to help them attain the expected standard in the language.
New Zealand's Friendly Atmosphere and Prompt Help to Foreign Students make English Learning a Success
Students from various countries study abroad in New Zealand to make a head start in their career. Industrial growth, positive attitude towards foreigners, and excellent educational providers have made Napier a popular spot for international students.
Top institutes invite students to learn English, sit for various English testing exams, and help them to study or work further. Students must have a certain level of fluency in English to study at an institute in New Zealand, attend a job interview successfully to work.
Attaining English Proficiency
International English Language Testing System (IELTS) tests English proficiency of a student from non-English speaking country. The test can be an Academic test where students intending to study further in New Zealand need to attend. On the other hand, General training test is applicable to those international students who want to gain work experience, attend a training program, or study at a secondary school.
The parameters are different for different candidates. For instance, those looking for permanent residency, require 6.5 IELTS score. To study at a New Zealand university, students must have an Academic IELTS score, 7.5. Students who work part-time must also attain a level in IELTS. For instance, if they work for 20 hours per week while studying a course of duration of at least 6 months, the students must attain IELTS 5. The students appearing for IELTS exam are judged on their ability to listen, write, read, speak, and English. There are other benchmark tests as well along with IELTS, such as TOEFL, FCE, and CAE.
English Language Support
New Zealand institutes have dedicated cells to support international students who want to work on their English language proficiency before studying a particular curriculum in the institute. For instance, English language support class is one. Academic advisers are also available in the panel to especially help students to work on presentations, projects, writing assignments, and dissertation works that involve English.
English as a Foreign Language
English preparatory classes are conducted by many institutes in New Zealand to prepare international students who are weak in English but academically well-off. Many of these students with an offer letter to study at top institutes enrol to these classes as they don't have required English qualifying marks. These pre-session courses range from 4-to-12 weeks.
Some programs allow students to acquire credit points to study further at universities. Those students who have taken up hospitality and tourism programs or programs that deal with customers are given in-session language support. The students are asked to attend workshops, one-to-one sessions, and discussion and presentation tutorials.
Napier offers many part-time jobs to students or those on a Working Holiday visa. English learning is not limited to classroom learning only but also learnt on-the-job. Write to us for details if you want to want to learn English or sit for English testing exams.
Learn English in New Zealand
Different Ways to Learn English in New Zealand
Studying in New Zealand is costly and international students must manage their resources to study in a popular accredited institute. AA Education Network (AA) has a solution – it is offered to students applying to institutes via our certified student counsellors.
Get Price-Cuts to Study in New Zealand by Applying at the Right Time and Right Place
AA has a team of education counsellors who provide interesting programs, free advice and tips to international students regarding the courses they wish to study and where they want to study in New Zealand. Students seeking admission to schools, colleges, polytechnics, or universities via us can get free counselling services and study English in New Zealand to qualify for further studies or just to improve their ability to communicate in English.
Special Offers
Some course fee discounts are available to internationals students only for a limited time. AA counsellors will help students to get the ideal course and discounts once the students approach them for consultations. Note that all forms of counselling and tips are also free of charge.
AA can guide students to get the special offer without any cost as we receive payment as a commission from the institutes. In no way, our agency is reliant on other payment.
Students contacting us for admissions to institutes in New Zealand get:
Special discounts that will reduce their course fee
Just needed course in an accredited institute
Value for their time – as they don't have to go pillar-to-post for admission
Value for their money – as they don't have to visit agencies that charge money for providing information on these discounted courses and other offers
What You Need to Do
International students can approach us for getting useful discounts to study in New Zealand. If you have not yet applied for your Student Visa, write to our student counsellors to apply for the same.
You need to send us certain information regarding your career profile so far. Please specify...
Your qualifications in detail.
The expected course that you wish to study – if you have not decided on the course, you can convey the same for useful free guidance from our student counsellors.
The expected institute or location you want to study – if you have not decided on the institute or location you can inform us for a suitable advice
The duration within which you plan to complete your education in New Zealand
The expected time of the year you wish to visit New Zealand – generally discounts are available for a limited period. So, it is advisable to keep this option open.
Additional information about whether you are open to work part-time in New Zealand or already have a skill that is useful to get a job.
Don't forget to mention a word or two about your career aspirations too. You never know when opportunities come up to help you achieve your objectives.
Post your details to our counsellors and you will soon receive a ping from our side.

Study English in New Zealand
About Learning English in New Zealand
Students coming from non-English speaking background must certify a level of expertise in English language. The English testing exams, such as IELTS, TOEFL, and similar tests provide scores as per student's competency in the language. The students must know how to express, read, communicate, as well as write in English.
Today, many cities and urban spots in New Zealand, such as Canterbury offer language institutes to help students hone their English language fluency. Some offer curriculum to take up English as a professional degree as well. Top programs would include courses to prepare fluency in English, journalism, mass communication, English as a research curriculum, and English for teachers.
The Benchmark Score
Getting apt IELTS score is important for students to study in New Zealand. To take up a pre-degree course, students must attain an IELTS (Academic) score of 5.5 with no subtest less than 5.0. For an undergraduate course, students must acquire an IELTS (Academic) score of 6.0 with no sub-test less than 5.5. Corresponding marks must be attained in Internet-based-TOEFL as well.
Click here to read more...
English Learning for Non-English Speaking Students
When such scores are not met, students must take up a bridging course in English to hone their English language expertise. Many language schools organize social get-together to enable students to interact with one another in English. This could be in the form of an event, cultural fest, excursions.
Apart from formal classroom sessions, there could be movie-watching sessions, beach outing, hiking trip, or trip to the museum. Other options would include workshops or internship programs. Creative writing workshops, workshops to write specific phrases or technical terms, internships in writing articles, resumes, letters, and technical documents are some of the important ways English is learned by students
English Classes for School-going Children
New Zealand offers various programs to cater to English as Second Language (ESL) students at the primary and secondary school levels. As per the policy, teachers are given additional tasks to teach English to students coming from non-English speaking background.
English for Job-Seekers
English is also perused by job-seekers where the students learn how to attend interviews and group discussions. The learning also includes mannerisms and cultural support for work places. Some technical institutes offer English learning with work experience. While many of these are unpaid ones, you would learn certain skills on-the-job and English etiquette that are used at workplace.
English language education can take place at non-profit organizations, such as community colleges where volunteers teach students on how to read, write, speak, and respond to the language. Spelling, grammar, and pronunciations are also taught.
So, if you are looking to make your mark in English, you can contact our student adviser to know about various language courses available in the country.
Some of the English courses in New Zealand Include:
Intensive General English - All levels
Business English
Cambridge First Certificate in English (FCE) Exam Preparation Course
Cambridge First Certificate in Advanced English (CAE) Exam preparation course
IELTS Exam Preparation Course - Intermediate to Advanced
High School Preparation Program
English for Young Learners
English plus Activities
High School Preparation Course
Study Tour Programs (Holiday, Adventure Programs)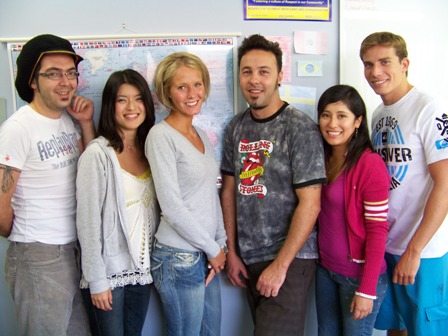 General English Course New Zealand
Study General English in New Zealand (GE)
Description
You can take a General English Langauge course to help improve your Speaking, Listening, Reading, Writing and Grammar skills at English Language Schools in New Zealand.
Content
These courses are available for all people from beginners to advanced. They will use pair and group practices in listening, using vocabulary and grammar as well as role plays and drama to help you learn how to use the English Langauge.
Levels
Beginner to Advanced
Exam
There is no official method of testing, however for those just starting off with learning English they will be offered with what is known as TOEIC or Test of English for International Communication. This is a 2-hour multiple choice quiz which has 200 questions divided into two sections of Listening and Reading.
Length
Full-time Students will study 20, 25 or 30 hours a week and Part-time students will study in the morning for 15 to 17 hours a week.
Schedule
Weekly starting on Mondays.
Entry Requirments
There are no entry requirements however you will be tested when you arrive to decide which English class will best suit your skill level.

Application
To apply or receive further information - please email our student service via the application form.
Business English Course New Zealand
Study Business English in New Zealand (BE)
Description
This course is designed for those wishing to improve their Business Communication skills.
Content
This course teaches you the English skills to communicate with either English or non-English speakers in a business environment. Such as telephoning, meetings, making arrangements, negotiating and networking. Personal and teamwork are areas also developed such as reporting results, achievement, health and safety, routines, and selling, companies, systems, products and services, business presentations, conference and travel meetings, customers, jobs and careers.
You will learn this through textbooks, magazines, TV, video, radio, CDs, the Internet and DVDs. Assessment may include videotaping students speaking.
Exam
There are only three courses which require an exam:
LCCI (London Chamber of Commerce and Industry) 'English for Business'
Cambridge Business English Certificate both Vantage and Higher
Length
Usually offered in block modules of 3, 5, 10 or 12 weeks full time which is 20 to 25 hours a week.
Schedule
Some institutes offer courses weekly commencing on Mondays however, most institutes have their own specific dates.
Entry Requirements
Your English skills will be tested on arrival, this course is only suitable for those with intermediate to advanced English skills. If your skills are not high enough it is best to do a General English course first.
Application
Just fill out our application form to apply and receive further information.
Academic English Course New Zealand
Study English for Academic Purposes (EAP) in New Zealand
English for Academic Purposes (EAP) - might include IELTS Test Preparation
Description
Undergraduate and Postgraduate University Studies in New Zealand require you to sit IELTS testing prior to University enrolment. This course will help your English and study skills prior to enrolling at University.
Content
The courses content includes:
- You will start to improve your language and study skills, usually developed through carefully planned classes designed to improve essay and writing skills, speed reading, organising and taking notes, developing and delivering speeches and presentations, research skills, text analysis skills, understanding university lectures as well as focusing on arguments and debates.
Exam
There is no formal testing however there may be small institute testing throughout the course to see how your skills are developing.
Length
10 weeks is recommended although depending on your skill level it can be as few as 5 or more. The normal week length is 20 to 25 hours a week.
Schedule
Most courses are spaced around University semesters to help make an easy transition into University after the course is completed.
Entry Requirments
You will require a proven and good school record. Your English skills will be tested prior to enrolment with a TOEFL computer test. In this test, you must score at least 5.0 or 5.5 in all sections. If your English skills aren't high enough it is recommended that you undertake a General English course first.
Application
Send us an email to get in contact with our student service. We will give you further information and help you with your application.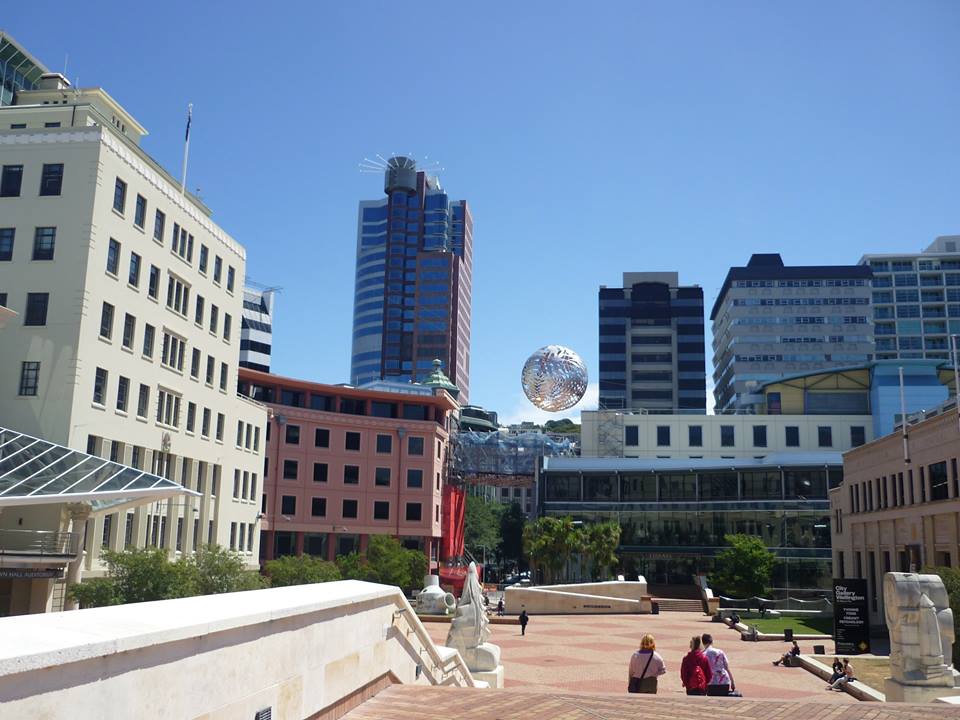 Cambridge English Courses & Test Preparation New Zealand
Cambridge English Test Preparation
Description
A competency test, to help improve study and employment chances.
Participants
This course is designed for those wishing to improve employment purposes, for employment purposes aswell as international students requiring a certificate to improve study or employment chances. Also for those who would like to have a formal qualification in the English Language.
Entry Requirements
You will have your English skills assessed on arrival, if you require more time to help your English skills a General English course is highly recommended. You will need to enrol in a 12 week semester for full time study.
Length
9 or 10 week courses start in January each year and 12 week courses begin at the middle of March and September yearly.
Exam
All courses end in exams.
Preliminary English Test (PET)
Content: This is the second level of Cambridge examinations. A pass will show that you have developed the language skills for everyday life as well as work situations.
Level: Intermediate
Studies: Reading - understanding of general notices, signs and brochures, aswell as important instructions which you may encounter.
Writing - You will learn to complete forms, write letters, give information, report and describe events and situations and express opinions.
Listening - Beable to listen to conversations and public announcements.
English - Improved Grammar and Accuracy.
Vocabulary - Will be dramatically increased.
First Certificate in English (FCE)
Content: Upper - Intermediate English level and the most commonly undertaken course. Will help your prospects ofemployment in areas such as banking, airlines, catering etc.
Entry: You will undertake an entrance test on arrival.
Level: Upper Intermediate
Studies:
Use of English: Improved grammar, vocabulary, idioms and expressions.
Writing: Letters, articles, reports, compositions and narratives.
Listening: Extracts, Monologues and announcements.
Speaking: Pronunciation and helping to develops your spoken accuracy and fluency.
Certificate in Advanced English (CAE)
Content: A more advanced course for social, work and study purposes.
Level: Advanced English
Entry: You will need to undertake an entrance test on arrival.
Study: A higher level of FCE (First Certificate in English)
Cambridge Certificate of Proficiency in English
Content: The highest level course that Cambridge has to offer. It will help you to develops a high level of competency speaking English for work, study and social purposes.
Level: Upper Advanced.
Entry: You will be required to undertake an entrance test on arrival.
Studies: CAE (Certificate in Advanced English) only on a higher level.
Application
Just fill out our application form to apply or receive further information free of charge.
English Tests New Zealand
English Tests New Zealand | Study the following English Tests in New Zealand : TOEIC Test Test of English for International Communication (TOEIC) IELTS Test New Zealand: IELTS is an important English testing examination that tests the fluency of English and the Cambridge English Certificate
TOEIC Test New Zealand
Test of English for International Communication (TOEIC)
This is an English Language Test designed for those of non-English speaking backgrounds. This test will measure how well someone will do in a business, commerce and industry environment.
The test is a two-hour multiple-choice test of 200 questions with two sections of listening and reading.
The test is available at Level 3 and Level 6 for those who have completed General English and for those who are more advanced.
The Level 3 test will give you a progression score while passing the Level 6 test will leave you with a Certificate of Accomplishment.
TESOL (Teaching English as a Foreign Language)
This course will provide you with the knowledge and skills to teach the English Language around the world. Sometimes also referred to as TEFL course.
CELTA (Cambridge Certificate in English Language Teaching to Adults)
This course provides you with an internationally recognized qualification which will enable you to work with institutes teaching English to international adults around the world.
English Test for Studying New Zealand
Getting the Ideal English Language Standard Required for you Studies in New Zealand
To study in New Zealand, students must attain a certain level in the English language. Tertiary education is not possible if the student cannot express well in English – whether written or verbal. For international students, a standard has been fixed through a series of tests. Once, a score is attained the student is eligible to study tertiary education in any of the educational institutions in New Zealand.
English Testing Standards
There are two main tests recognized globally that assess the standard of English of a student. The Test of English as a Foreign Language (TOEFL) and the International English Language Test for Students (IELTS) offers tests to find out the standard of an international student in the English language. Once done, scores are given out on the performance of the test.
A score of 6.5 in IELTS and a score of 80 in TOEFL is required for admission to colleges in New Zealand. Although the score for admission to a college in New Zealand defers from one college to another, an overall band of 6 to 6.5 in IELTS would be necessary for studying in a college while 6.5 to 7.5 score would be needed to study tertiary education in a university. If you need to improve your English visit the website English School New Zealand.
Other Standards to Spot English Efficiency
The colleges also accept NCEA credits in English subject. There may be situations where a foreigner on a Working Visa has family members who are not savvy in the English language. For partners or children of 16 years or more who have poor knowledge in the language, English for Speakers of Other Languages (ESOL) tuition is organized. Finally, a test must be answered to show the efficacy in the language.
Don't think that failing to score the required points in the English testing examination would mean the end of your dream of studying in colleges in New Zealand. A bridge course is often the solution to enhance one's ability in the English language. The Nelson Marlborough Institute of Technology (NMIT) offers tertiary education in international students in various fields, such as aquaculture, cookery and hospitality, winery, maritime activities, and many more subjects. However, efficiency in the English language is a must. It also offers courses on various English learning capabilities for students to bridge up the gap. There is Certificate in English as an Additional Language for Level 3, Certificate in Tertiary Study for Level 4, and Short Courses - English Language Non-Certificate Courses. The short courses are few months' courses to help the student improve their IELTS score and Cambridge ESOL tests.
There are other English language courses dedicated to training international students to learn the language for admission to the University of Auckland or successfully achieving the ESOL standard.
So, you must have the relevant score in English to study at a college in New Zealand. If you don't, you can still give 3-to-4 months of your precious time to bridge the gap in learning. Efficient programs help international students to develop their reading, writing, speaking, and listening power in the English language. Care is also taken to ensure the student attains at least the expected standard in vocabulary and grammar.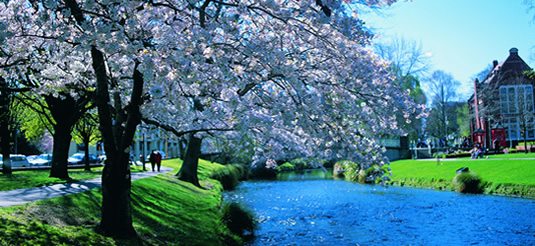 The costs of Studying English in New Zealand
Below is a general overview of the tuition fees for the most popular English courses in New Zealand
Please note these prices are only a general overview and can change at any time. Additional costs may include, application fees, course materials etc. Occasionally we may have special prices and offers that reduce tuition fees by up to 50%. To get the best deal contact us and we will help you!
General English
Full-time
General English
Part-time
Cambridge Preparation
(FCE, CAE, PTE)
English for Academic Purposes