International Students New Zealand
International Student Welfare
Free International Student Counselling
New Zealand Education - International Student Welfare
Counselling
Free academic and personal counselling by professional and qualified staff is offered to all international students planning to study in New Zealand.
On and off-campus security
Tertiary institutions have security guards on campus day and night. Some institutions also provide a buddy system whereby a volunteer will escort international students home.
Dispute resolution
Tertiary institutions have peace and peer mediation courses to resolve disputes.
Support for women
Women's clubs and groups and common rooms are to be found in many tertiary institutions and there are effective measures to combat sexual harassment and discrimination.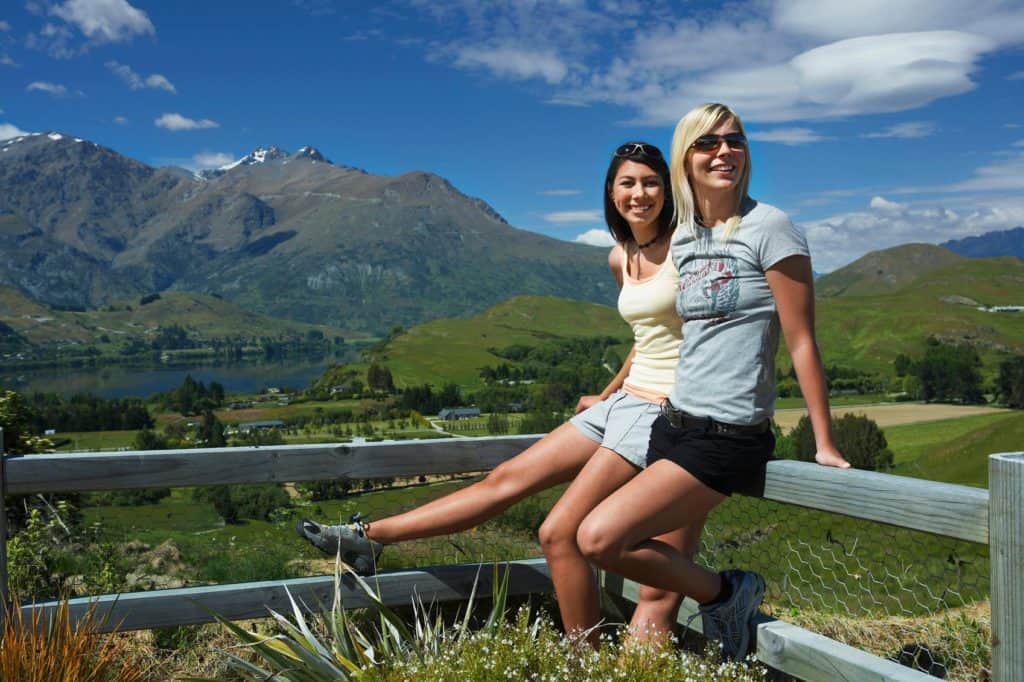 Welcome International Students in New Zealand!
International Student Education New Zealand - need help to make a successful career move? Inform us for updated and useful ideas on study options ...
Our Center for International Education:
offers study and internship opportunities to visiting international students of exceptional academic, personal and professional promise.
assists you in understanding the immigration laws and procedures which may apply
offers comprehensive support to you throughout your stay in New Zealand
International Student Support - Career Counseling
Please send us your questions!
How do I apply to be a student in New Zealand?
What Do I Need to Know Once I am Accepted as a Student in New Zealand?
What Do I need to Know About New Zealand Immigration and Visitor Regulations and Guidelines?
What Do I Need to Know About Living, Studying, or Working in New Zealand?
What Do I Need to Know About the New Zealand Education System?
Please contact us with any further questions you may have and we will answer your questions within some hours.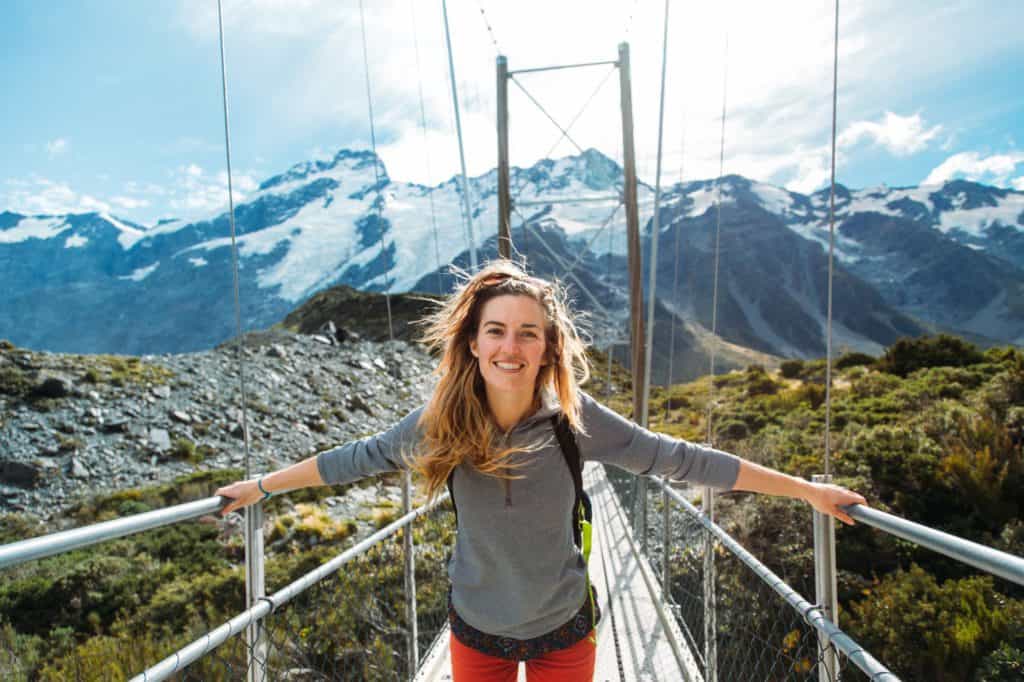 Qualifications for international students in New Zealand
The New Zealand Government has developed consistent quality assurance systems to make sure that international students study in the country will achieve internationally-recognised qualifications.
Qualifications framework?
Many of the courses that international students undertake will be covered by the National Qualifications Framework, a system of national qualifications which links 800 different qualifications across almost every industry.
The Framework gives students the ability to plan what, where and how to learn and gives them a clear understanding of what skills and knowledge are needed to succeed in their chosen field.
The Framework provides nationally recognised, consistent standards and qualifications, regardless of where learning and assessment are undertaken.
The Framework has received strong endorsement and support from New Zealand's
education and training providers, employers and national industry and professional groups. It is also compatible with similar systems being established in the United Kingdom, Europe, South Africa, Australia and North America ... and more
All state-owned institutions in New Zealand can determine their own curricula and services, and appoint staff. However, the quality of training and assessment programmes are supervised through the Government's quality assurance.
The New Zealand Qualifications Authority (NZQA): to approve and monitor training programmes and qualifications offered at polytechnics and private training providers.
It is illegal in New Zealand to use terms like 'university','degree', 'polytechnic', 'national qualification' unless approved by a government body.
To further assure such qualifications, New Zealand's immigration laws prevent an international student from enrolling in a course which is not NZQA approved:
New Zealand Vice-Chancellors' Committee: responsible for approving all diplomas, undergraduate and graduate programmes offered by New Zealand universities.
Institutes of Technology and Polytechnics of New Zealand: responsible for overseeing and approving all local qualifications offered at polytechnics
Association of Colleges of Education in New Zealand: responsible for approving and overseeing qualifications offered at Colleges of Education in New Zealand.
All qualifications approved by these organisations will be listed in the New Zealand Register of Quality Assured Qualifications.
International Student Testimonials New Zealand
International Student Testimonials
Andrés Segón Rodriguez
Buenos Aires, Argentina
Qualification: Certificate of Proficiency
Exchange student from Universidad Argentina de la Empresa. Best things about Unitec Andrés heard about Unitec through the International Office at UADE and came to Unitec as an exchange student for one semester in the school of Business. He notes that one of the most challenging aspects about studying overseas is that all his classes are in English and the accents are hard to get used too. He chose to come to New Zealand and Unitec because he wanted to learn English and live in a different culture. When Andrés first arrived, he travelled around New Zealand
because was able to fit in time before the semester started. His advice to students is "don't go home before you have travelled around this beautiful country".
MENG HE (CHERRY)
Chang Chun, PR China
Qualification: Bachelor of Nursing
Cherry chose Unitec because of the beautiful environment and the convenience and location of the campus, particularly ecause accommodation was easy to find and  accessible to Unitec. Her parents also wanted Cherry to come to NZ so that she could learn to become more independent. Cherry first enrolled in FoundationStudies for 1 year and is now studying towards the 3 year Bachelor of Nursing degree. Cherry cites her teachers as being a strong influence on her decisionto stay at Unitec because they are always "encouraging and supportive and if I had problems, there are always kind staff around such as the international student advisors who helped me find a better way to solve a problem."
Because of the international nature of Unitec, Cherry has met students from all different nationalities. Cherry's advice to other students is to "be open-minded because to go abroad and study is one thing but its also a chance to learn about the culture of the country you're living in and also share and learn about cultures from other people."
KARTHIK BALASUBRAMANIAN
Mumbai, India
Qualification: Graduate Diploma in Computing

Karthik has always had an interest in computers. He completed his graduation, gained employment and received on the job training in the area of communications. He applied and was accepted to begin his studies in the 1 year Graduate Diploma in Computing programme. He is also looking ahead and
contemplating further study after the GDipComp and he noted, "I see Unitec as the only place at which I can pursue my research goals and be surrounded by similar people who will push me to my maximum potential."
Karthik chose to come to Unitec because of the courses that were offered and the location of the campus, right in the heart of Auckland city. One of the most
different aspects that he noticed was that he became independent very quickly but also found that he adjusted very quickly to having to do everything on his own! One piece of advice he gives to students is "to bring lots of money to travel
around New Zealand!"
Sven Damm
Mannheim, Germany
Qualification: Master of Business
"I first found out about Unitec through an education fair which was held in Germany and when I found out about the opportunities that existed for me, I knew that Unitec was a great place for my further studies. Not only am I able to pay domestic fees as a postgraduate student, but the programme gives me a lot of flexibility in choosing my courses as well. Because I had been working for the last three years in Germany, I had a lot of industry experience in areas such as leadership and communication knowledge that then related to my studies and the areas Im interested in. During my undergraduate studies, I travelled to the USA for a study
abroad experience and learnt while travelling through other countries, to appreciate different philosophies  and cultures."
New Zealand is a beautiful country and I chose it for the location. My advice is to travel as much as possible and see the country and learn about the culture. Unitec is also a beautiful campus and if you study here, you'll appreciate the fact that its so close to the beaches on both the east and west coast! I love Unitec so much that I even made amovie about it"
Coromandel - New Zealand - Interview with a teacher from Campbell Institute
TEACHER INTERVIEW
We are very sure that a lot of alumnis and current students are very happy to know a little bit more about this teacher. He is our Movie Master on Wednesday afternoon, IELTS god for many students, he is trying to write a book - gladly not during Academic Writing class, always shares chocolate with the Marketing girls and is extremly hilirious.... Kalito... Karlos or Käal...
Kaal Nikolic (34 years), Coromandel - New Zealand
Senior Tutor - General English, Academic Writing, IELTS Prep
1. How did you get into English Language Teaching?
A chance meeting and a twist of fate resulted in getting my
first job as a teacher in a small village in the Himalayas of
Nepal. It was an incredible, almost magical experience.
2. What different places, countries, have you taught in before?
I spent four and a half years teaching and training teachers in Japan and four years in Australia and New Zealand while I finished my Master of Education.
3. What do you particularly enjoy about teaching?
I love the diversity of cultures and personalities I encounter in the classroom. I enjoy helping students to reach their personal and academic goals.
4. What's the best thing about Wellington?
I love the wind (kidding!) Wellington is a beautiful, funky, artsy, compact city full of intelligent, creative, humane people. And then there are also politicians here....;)
5. If you could invite 3 people from history for dinner, who would you invite, and what would you cook?
Hmm a tough question. My first thought was to invite three very evil people because my cooking could have some positive results! However, I think if I could explore the minds of three of the most fascinating people in history while eating some of New Zealand's best seafood and white wine I would choose.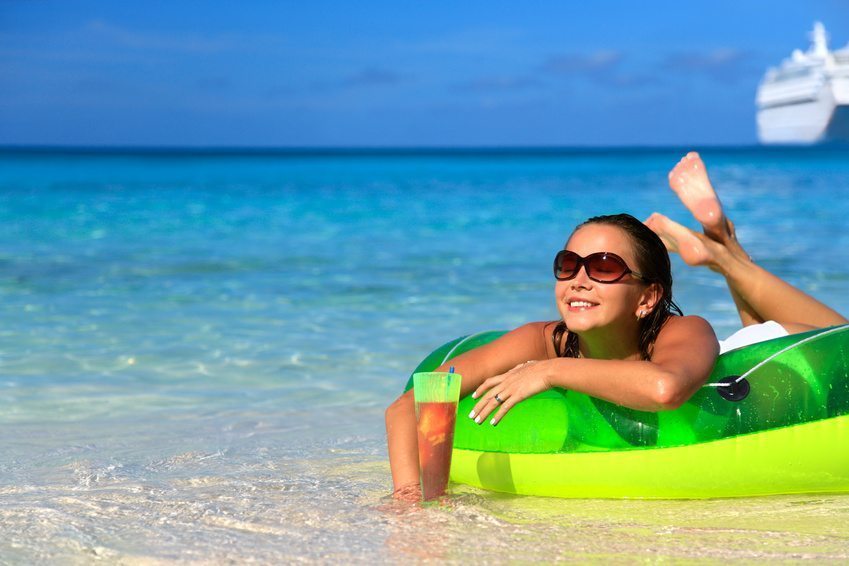 International Students New Zealand - News
Three year exchange programme
A new European Union/New Zealand pilot education exchange programme allows NZ students to study high level interaction design in Europe.
This is a three year exchange programme with a minimum of 24 NZ students with EU students having a similar opportunity to study in NZ. The programme also allows for the exchange of faculty members.
New Zealand Associate Tertiary Education Minister, Steve Maharey, said the programme will contribute to the sharing of knowledge and expertise which will benefir NZ in the long run.
"If New Zealand is to be a birthplace of world-changing people and ideas, we need to provide more opportunities for our emerging knowledge leaders to interact with other leading thinkers from around the world", he said.
Maurice Maxwell, Head of the European Commission Delegation in Wellington, described the programme as a bridge bringing two communities closer through collaboration in the field of international education.
"This pilot programme will further strengthen the ties between the European Union and New Zealand and potentially serve as a model for future cooperation in higher education", he said.