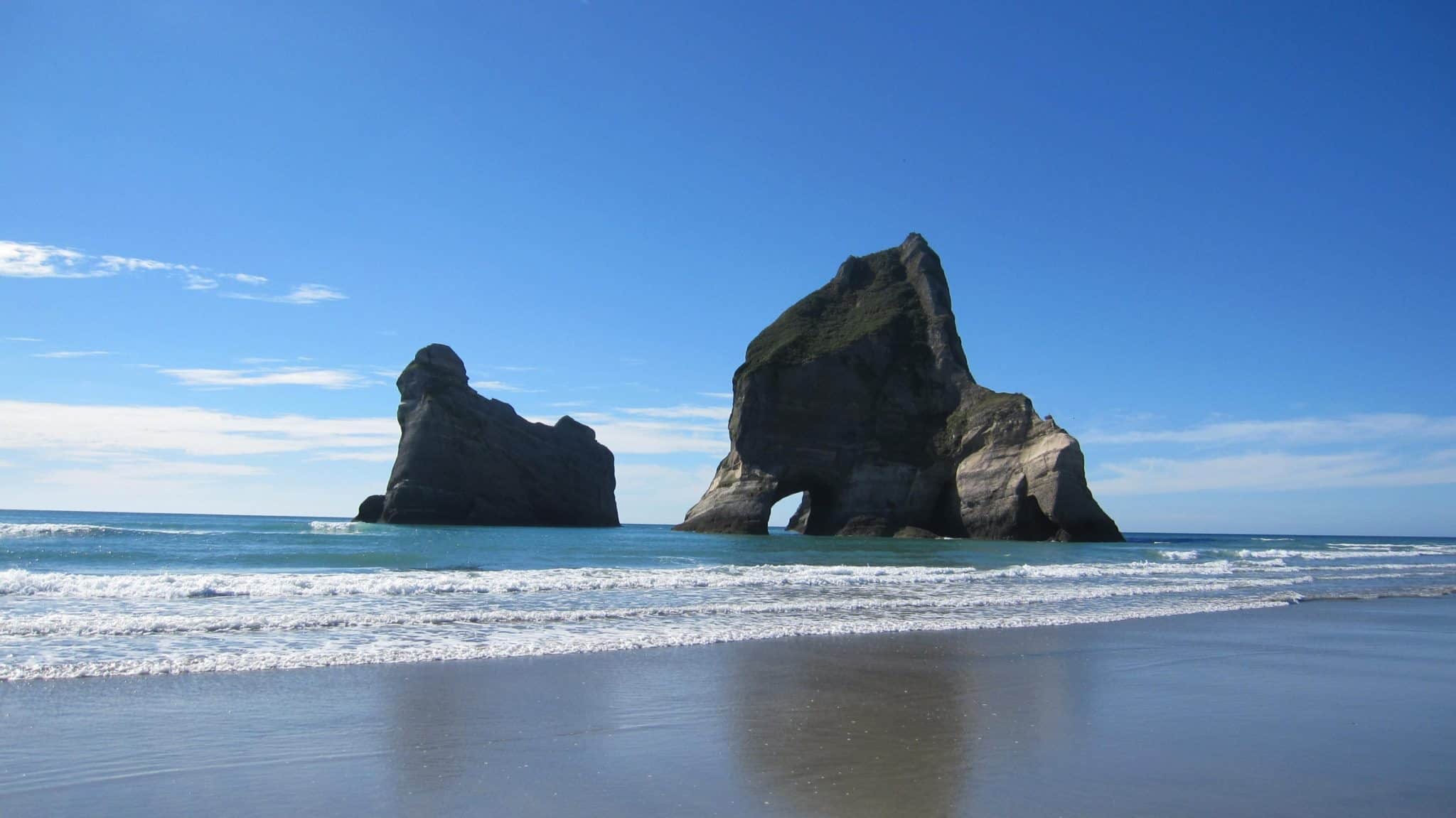 Marvel at the glaciers
High up in the Southern Alps, glaciers have been formed that make up the Westland/Tai Poutini. The two glaciers that allow access, the Fox and the Franz Josef remarkably connect themselves to the rainforest. Below the giant glacial summits is dense temperate rainforest which is home to some incredible birdlife and unique species.
One attraction that draws in travellers to the Westland/Tai Poutini is the movement of the two famous glaciers –  Fox and the Franz Josef which can move up to 4 metres per day. While 4 metres a day doesn't sound like much, it is, in fact quite a lot. From on the glaciers, the sound of ice pushing itself down the steep declines can be heard.
What to do
There are many ways to enjoy the glaciers; one is to walk to one of the glaciers up until the final stopping point. Another way is to go through the lowland bush and up to the viewing point. Or if you want to get a birds-eye view of the glaciers you could go in a helicopter or a plane.
There are some great walks to be done at this National park including the Welcome Flat walk and the Copland Track. The Welcome Flat walk takes two days and involves a reasonable amount of fitness and some hiking experience. Because it takes a day to get to the Welcome Flat hot pools you will need to buy a hut ticket before venturing on your journey. It will then take another day to walk back. For the Copland Track because you will be crossing the great divide, a very high level of mountain experience is needed.
If you're interested in bird watching, there are local guides during specific seasons that will show you around the Waitangi Roto Nature Reserve. It might also be worthwhile kayaking the lagoon for another peek at the exquisite birdlife.
Where to stay
If you're wanting close accommodation in the park there are a lot of huts provided by the Department of Conservation. If you're doing the Welcome Flat walk then a DOC hut can be booked prior for your convenience.
At the Fox Glacier and Franz Josef towns there are many accommodation options, from minimal-services lodges if you're on a budget to opulent hotels. There are also a great range of services, tourist facilities and eateries nearby.