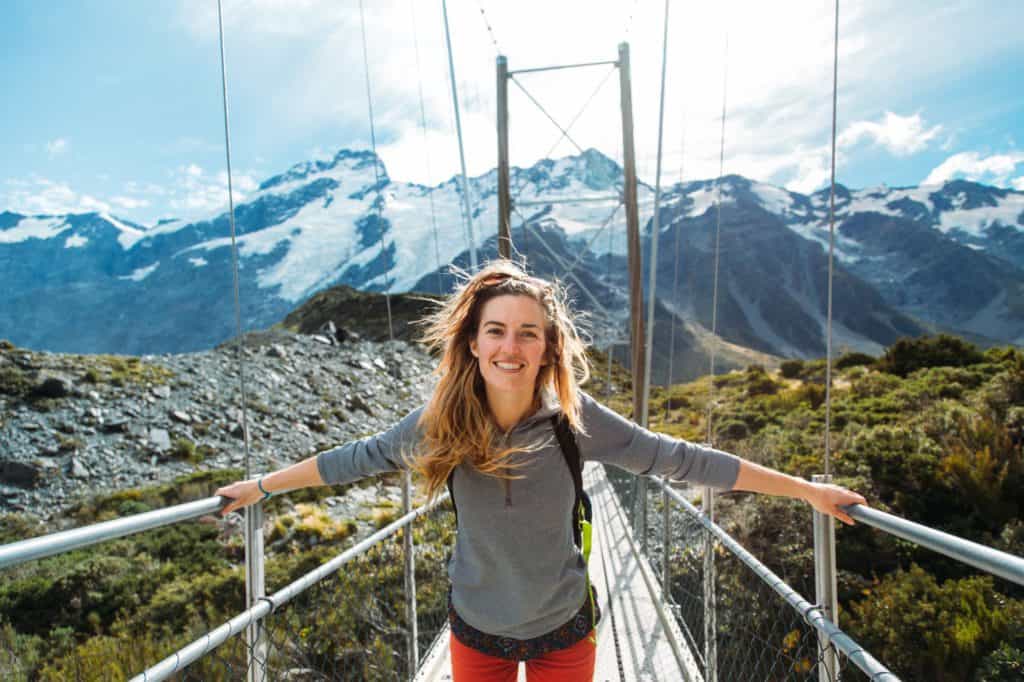 Climb the 'dormant' volcano –  Mount Taranaki
At a staggering 2518 metres high and over 100,00 years old, stands the impressive Mount Taranaki. While no volcanic activity has been recorded for over 200 years, scientists agree that Mount Taranaki has not seen the last of its volcanic days.
Mt Taranaki looks as if it has been perfectly sculpted, its evenness of shape, a rarity of mountains it's size. This mountain, popular for both its beauty and its accessibility offer experienced and amateur climbers alike a rewarding experience. There is also a great diversity of plant life from base to summit, from the dense forest on the edges of the mountain, to the shrubbery at higher altitudes that succeeds in surviving the sub-zero temperatures.
What to do
Egmont National Park is easy to get into with over a dozen entry points. A hike around the circumference of the mountain will take around 3 to 5 days. Another walk, the Pouakai Circuit, begins and ends at North Egmont where you will witness the Ahukawakawa Swamp and the remains of the Pouakai volcano; this walk is 2 days. There are many shorter walks near Dawson Falls and East Egmont.
Starting at North Egmont, the hike to the peak may take up to 8 hours return. In winter, the climb to the top is reserved for mountaineers who've had experience with similar expeditions and understand the unique environment of Mt Taranaki.
During winter (June – October) Mt Taranaki opens up its slopes for skiing. Whilst being managed by the Stratford Mountain Club, newcomers are encouraged to come.
Where to stay
Inside the park there are huts run by the Department of Conservation hikers along the track. Also run by this department is the Konini Lodge and the Camphouse. You can also book private accommodation at the Dawson Falls Mountain Lodge and the Mountain House Motor Lodge.
Outside of the park there also many cheaper forms of accommodation in the surrounding towns. Or if you want to stay somewhere more deluxe then head to the city New Plymouth.