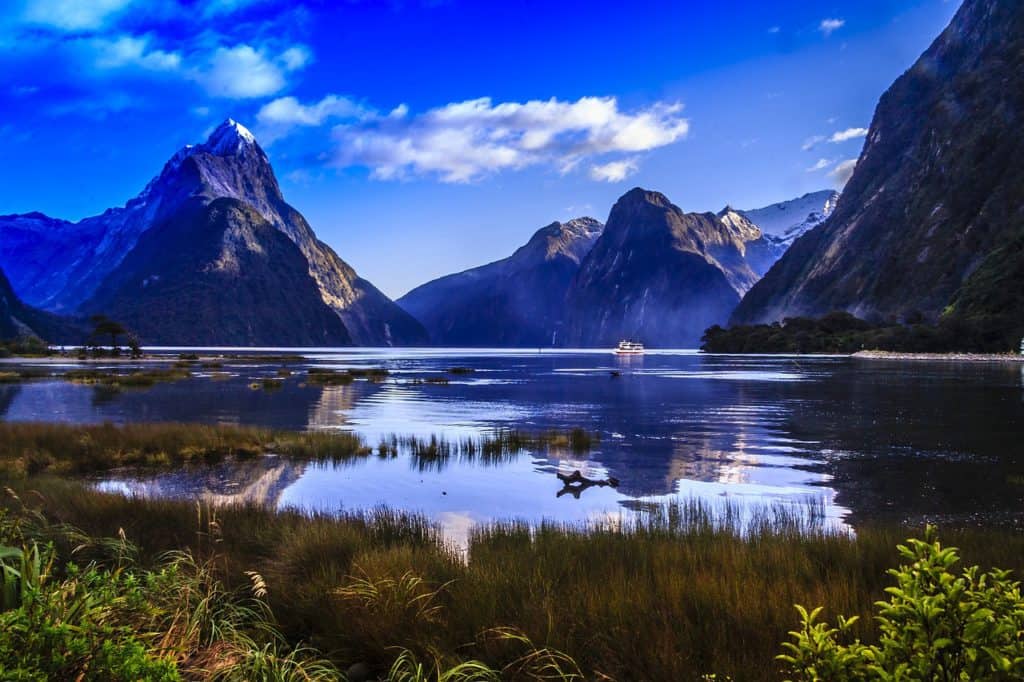 Go on some amazing walks at the Mount Aspiring National Park
Mount Aspiring National Park inspires all who visit because of its great variety of landscapes, from moss-covered valleys, beech forest, incredible rock formations, stunning rivers and high snow-capped peaks – some of New Zealand's finest.
What to do
The optimal time to walk the Routeburn Track (3 days) is in summer; this track will take you from Lake Wakatipu to the Te Anau-Milford Road. Then there is the Rees-Dart track that goes along the Dart and Rees rivers southbound. Also, there are some great shorter walks such as the Rob Roy track and the Aspiring Hut walk, both around one and a half hour's. Many great walks can be entered from Makarora.
A great way to get a bit of variety in your experience is by jet boating. On the Dart and the Wilkin – two of the park's larger rivers, a jet boat trip coupled with a walk through the valley offers a great opportunity for fun.
For mountaineers, there are a wealth of options including Mount Awful and Mount Aspiring. There is also, if needed companies that offer their expertise for mountaineers still learning.
Where to stay
In the park the Department of Conservation provides a great number of huts on the major walks, with some exceptional huts to be found on the Routeburn Track. There are some very handy campsites. Huts need to be reserved during the summer months.
Outside the park in the villages of Haast, Glenorchy and Makarora there are a great number of accommodation options including lodges, motels, camping spots and B&B's.