Study Travel Work or Live in Christchurch New Zealand

Christchurch New Zealand
Christchurch is the largest city on the South Island and is the second most populated after Auckland. It is a popular destination, especially during the winter as unlike the two other major cities in New Zealand, Auckland and Wellington, there is snowfall in Christchurch once and sometimes twice a year. During summer the weather is generally dry and warm with temperatures averaging around the low 20°C.
Cathedral square is located in the centre of the city, it surrounds the Anglican cathedral, ChristChurch is located. It was built in the latter half of the 19th century. The cathedral spire is over 60 metres tall and provides a great view of the city.
The Roman Catholic Cathedral of the Blessed Sacrament, which is commonly referred to as Christchurch Basilica, it took only four years to build and was officially opened in 1905. It was designed by New Zealand architect Francis Petre and was his largest completed work.
Weather & Climate in Christchurch
Christchurch Weather
WEATHER IN CHRISTCHURCH
Positioned on the East Coast of New Zealand's South Island, Christchurch mostly experiences a mild, temperate climate. These moderate temperatures can be linked to the Pacific Ocean (which moderates the heat in summer) and the Western Tasman Sea (which affects the winds making Christchurch a city with minimal rainfall compared to all other parts of New Zealand).
The winter months commence in June and end in August and the weather is much cooler at times reaching as low as 2 degrees Celsius or 36 degrees Fahrenheit (ski fields are within driving distance from Christchurch). The wind is quite calm blowing across Christchurch so even on frosty mornings, glorious winter days usually follow.
During the summer season temperatures can exceed 25 degrees Celsius and can last from October through to April. This excessive heat is caused by the winds drying out. Though occasionally high, the weather in Christchurch is rarely too intense and this is due to its proximity to the Pacific Ocean (interestingly the cities located on similar latitudes to Christchurch in the Northern Hemisphere experience much hotter summers, the reason for this is their lack of Pacific Ocean).
With such a comfortable welcoming climate, New Zealand's Christchurch is the perfect holiday destination.
BY KRISTIE MULLENS
Sightseeing & Attractions
Christchurch Sightseeing
Christchurch is the portal city to New Zealand's South Island. Famous for its natural beauty, Christchurch is also known as "The Garden City".
It is nicknamed "The Garden City" because of it's plethora of parks and public gardens including Hagley Park, The Botanic Gardens and Mona Vale (which is positioned along the River Avon). Each natural wonder provides a variety of entertainment options from sitting and admiring the beauty to feeding the ducks, splashing in the paddling pools and exploring the educational displays. Christchurch is also host to one of New Zealand's most popular festivals, The Floral Festival.
Festivals are a favoured pastime in Christchurch and they allow attendees to immerse themselves in cultural and entertainment diversity with festival themes covering New Zealand heritage, the arts, music, food and drink even busking.
The festivals take place year round and cater to every season. In Winter Christchurch welcomes the Festival of Lights, Spring sees the New Zealand Cup and Show Week (a festival of racing mixed with fashion), Summer presents the Summer Time festival holding free outdoor events and Autumn is dedicated to celebrating romance, food and drink.
There is so much more to Christchurch than gardens and festivals and with a population of over 350,000 it is sure to have an attraction that suits everyone.
For those who enjoy urban living Central City is the place to be! Central City is home to retail outlets, the Arts Centre and Art Gallery, designer shops, restaurants and the Cultural Precinct. The Cultural Precinct runs along the banks of the Avon River and is one square kilometre of education, art, science, government, religion, history and recreation.
The world's first indoor snow and ice experience can be found at the International Antarctic Centre. The Antarctic Hagglund Ride allows passengers to ride on an authentic Antarctic vehicle and the indoor storm is the first of its kind.
The Circuit provides a multitude of interactive activities (the kids are guaranteed to enjoy themselves):- Supa Kart Raceway, Laserstrike, Garden City Bowls, Aimtru's Indoor Archery, the Alpine Ice Centre and Science Alive.
Mini golf, museums, cruises, markets, punting on the river and the Christchurch Gondola (rising it's occupants to the peak of Christchurch's extinct volcano) are only some of The Garden City's sights to be seen.
With so much excitement, intrigue and even world firsts on offer, visitors to Christchurch are certainly spoilt for choice!
BY KRISTIE MULLENS
Christchurch and Antarctica
Christchurch and Antarctic Connections
Antarctica is Earths southernmost continent situated in the South Pole in the Antarctic region of the southern hemisphere, almost entirely south of the Antarctic Circle surrounded by the Southern Ocean being the coldest, dries and windiest continent that has the highest average elevation of all the continents with overall area of 14,000,000 km² with no permanent human residents but between 1000 to 5000 people reside throughout the year at the research stations scattered across the continent and only cold adapted plants and animals survive there including seals, penguins and many types of algae and Tundra vegetations. About 98% of Antarctica is covered by the Antarctic ice sheet, a sheet of ice averaging at least 1.6 km thick, the continent has about 90% of the worlds ice and thereby about 70% of the worlds fresh water and if all of this ice were melted seal levels would rise about 60m.
Christchurch is home to the Antarctic research offices of New Zealand, USA and Italy and is a gateway to Antarctica. Tourists, explores, scientists, students and artists have prepared for their challenges from Christchurch which have added to the cultural and economic base of Christchurch Industry development.
The early navigators such as Captain James Cook where he circumnavigated New Zealand in 1770 aboard the Endeavour and second voyage aboard Resolution in 1774 where pack ice stopped their exploration progress of Antarctic which he was hoping to discover he came within distance of about 121km of the Antarctic coast before retreating in the face of field ice. In 1832 whaling ships were operating from five Bank's searching the Southern Ocean where their prizes were whalebone used for corsets, ambergris used in perfumes and oil used in lamps.
Heroic explorers had dreams of reaching the South Pole and on 14th of December in 1911 Roald Amundsen was the first to reach the South Pole, but many lost their lives and dreams such as Robert Falcon with three attempts in December 1901, November 1910 and 12th of February Terra Nova brought the tragic news of the death of Scott and his four companions while on their way back from South Pole and Sir Ernest Shackleton with scattered plans of cross the entire Antarctic continent which required two ships, Aurora and Endurance.
Today the Antarctic New Zealand operations have many countries fascinated with the Antarctic's, with Programme that operates at Scott Base and has became permanent base since 1951 and provides many support services to people working during the summer season that deliver high quality scientific environmental programmes which are related to Antarctica.
Research is carried out extensively even by University of Canterbury which has many students and staff involved in Antarctic and Southern Ocean research where the projects include ICECUBE which is the telescope at the South Pole. With country's such as United States maintaining bases and conducting scientific research in the Ross Seat at McMurdo Station, South Pole Station and Palmer Station. Britain achieved the Antarctic Expedition of crossing the entire Antarctic continent in 1958 which was lead by Vivian Fuchs with Sir Edmund Hillary. Italy established its Antarctic Base in Terra Nova Bay in the Ross Sea in 1986 which operates out of the International Antarctic Centre.
The Antarctic Treaty was created 1st of December 1959 and entered into force on the 23rd of June in 1961 where the Governments of Argentina, Australia, Chile, Belgium, French, Japan, Norway, New Zealand, Union of South Africa, Union of Soviet Socialist republics, United Kingdom and Northern Ireland and United States of America recognized that Antarctica shall continue forever to be used exclusively of peaceful purposes and shall not become the scene or object of international discord in the interest of all mankind with peaceful purposes only and continuance of international harmony in will further the purposes and principles of the Untied Nations, to date forty six countries have signed the treaty and ongoing experiments are conducted by more than 4,000 scientists of many nationalities with different research interests.
The Council of Managers of National Antarctic Programs (COMNAP) is based at University of Canterbury's Gateway Antarctica created in 1988, it's a National Antarctic Programmes, which develops and promote scientific research in Antarctica from around the world with constantly developing innovative ways to successfully delivering high quality research and support in Antarctica. COMNAP is committed to serve its role in Antarctic Treaty System and in the protection of the Antarctic environment by providing objective and practical technical and non political advice drawn from the National Antarctic Programs pool of expertise.
Now you can make your own Antarctic expedition were you start from the Christchurch International Airport Complex with Antarctic related places and items of interests and International Antarctic Campus being home to the New Zealand, Untied States and Italian Antarctic programmes with the Antarctic Visitor's Centre with hands on experience for the whole family with indoor Snow & Ice Experience and Antarctic Storm with educational programs provided.
Christchurch Attractions
Christchurch Gondola
Enjoy spectacular 360° views high up over the city as this 945m Gondola takes you a whopping 1500ft above sea level. Look out into what seems like endless space with views extendingas far as Pegasus Bay and the Pacific Ocean to Kaikoura, then over Banks Peninsula, Lake Ellesmere, Lyttleton Harbour, and across the Canterbury Plains to the Southern Alps. At the top visitors can take off on one of the self-guided walks, or visit the Summit Café, Pinnacle Restaurant and gift shop.
The Gondola is just 15minutes from central Christchurch and is open from 10am daily.
Web: www.gondola.co.nz
Ferrymead Heritage Park
Step back in time at Ferrymead Heritage Park, a reflection of life in Christchurch during the early 1900s. Stroll through life as it once was, exploring old churches, police quarters and gaol, local homes, cinema, school and more. There are also Technology museums spotlighting the area's rural history, printing, photography and film, radio and gramaphones, post and telegraph, aeronautics, fire services, Hall of Wheels and model a railway.
Trams and a steam train run most weekends; check the website for operation times. The park is accessible by car or bus, 15 minutes from the city centre.
Web: www.ferrymead.org.nz
Little River Railtrail
The Little River Railtrail is 45km long and passes through rural areas and communities on the Canterbury Plains, brushes past volcanoes on Banks Peninsula, and takes you past Te Waihora/Lake Ellesmere, and the smaller Wairewa/Lake Forsyth. The landscapes are vast and varied boasting nature's wonders along the way.
Web: www.littleriverrailtrail.co.nz

Lyttelton Harbour
Home to Hector Dolphins, New Zealand Fur Seals and significant Maori heritage, Lyttelton Harbour offers visitors a delightful scenic and historical experience as well as an abundance of outdoor activities. Located on the Banks Peninsula, the Harbour is an oceanic crater, the result of a volcano eruption 11 million years ago. In the middle of the harbour lie three fascinating islands - Quail, Ripapa and King Billy.
A plethora of things to do are on offer including sailing charters, wildlife cruises, scenic walks and shopping or visiting one of Lyttelton's delicious restaurants and cafes.
Web: www.lytteltonharbour.co.nz
Orana Wildlife Park
At New Zealand's only open range zoo, visitors are given the opportunity to interact closely with endangered animals and take part in special feeding programs such as hand feeding Giraffe and observing Tigers searching for food, as well as get up close and personal with Rhino, watch a Cheetah sprint, and travel through the African Lion reserve on a specially modified vehicle (conditions apply). A substantial native collection includes the Kiwi and other native birds and reptiles.
Just 15minutes from Christchurch airport, the park offers daily guided tours and is open daily (except Christmas Day) from 10am-5pm (last entrance at 4:30pm).
Web: www.oranawildlifepark.co.nz
Riccarton Market
You can find just about everything at New Zealand's biggest Rotary Market, held every Sunday at Riccarton Park. More than 300 vendors gather each week selling a variety of goods and produce, from fresh fruits and vegetables to second hand goods, furniture, clothing, art, plants and trees, food and beverages and more.
The market is a mere 15 minute drive from the city and held every Sunday (except Easter Sunday) from 9am-2pm.
Web: www.riccartonmarket.co.nz
Willowbank Wildlife Reserve
Get up close and personal with a real Kiwi in natural surroundings at Willowbank Wildlife Reserve. The reserve prides itself on its conservation and rehabilitation of rare and endangered New Zealand Species, and provides educational tours as well as unique night viewing of Kiwi breeding pairs. The reserve is open 9.30am - 10.pm daily, with some areas closing at dusk whilst the Natural New Zealand Area is open until 10 pm with guided tours every hour from 5.30pm. The 'Kiwi Guarantee' gives visitors the chance to view Kiwis from 10:30am until closing.
Web: www.willowbank.co.nz
City Central
The Arts Centre
The Gothic buildings of the Arts Centre were once the site of the University of Canterbury, but now are popular tourist attractions boasting over 40 speciality shops, fine art galleries, world-class theatre, art house cinemas, bars, restaurants and cafes. Weekends come alive with an art, craft and produce market, whilst the centre is used as a venue for a range of events and festivals throughout the year.
The information centre is open 9:30am-5pm daily.
Web: www.artscentre.org.nz
Botanic Gardens
Christchurch's elegant Botanic Gardens reflect the area's fame for being known as 'The Garden City'. Located a mere 15-20 minute walk from the city centre, hundred year old trees, the Avon River and themed botanic arrangements set the scene for relaxation among natural beauty. Within the Botanic Gardens there are several conservatories, walking tracks, memorials, a café and restaurant, children's play area and paddling pool, information centre and more. The Gardens are open everyday and admission is free.
Web: http://www.ccc.govt.nz/BotanicGardens/index.asp
Canterbury Museum
Historical treasures such as the extinct Moa bird, 12 million year old fossil crabs, Antarctic exploration huts, Maori art and more awaits visitors at the Canterbury Museum. A short walk from Cathedral Square, the museum is open every day (except Christmas Day) 9am-5pm (5:30pm in summer) and general admission is free.
Web: www.canterburymuseum.com

Cathedral Square Market
This outdoor market in Christchurch's city centre is the perfect place to go shopping for hand crafted New Zealand goods and souvenirs such as wood ware, paua, jewellery, clothing, merino wool products, sunglasses, healthcare products and more. There are food vendors you can try or visit one of the nearby restaurants or cafes. The markets are open Wednesday – Saturday, from 10am – 4pm. Don't forget to check out the Anglican Cathedral which gives the square it's name.
Christchurch Art Gallery Te Puna o Waiwhetu
The largest art institution on the South Island, the all new, modern Christchurch Art Gallery boasts two floors of exhibition space, two educational activity areas, an auditorium, a café and wine bar, two retail outlets, a Sculpture Garden and underground parking. The full name of the gallery, Te Puna o Waiwhetu, recognizes Waipuna or Te Puna, the well spring (the actual artesian spring on the site) and Waiwhetu, which refers to one of the tributaries in the immediate vicinity, which flows into the Avon River.
The gallery is centrally located and open 7 days (closed on Christmas Day), from 10am-5pm, and open late until 9pm on Wednesdays. Admission is free.
Web: www.christchurchartgallery.org.nz
Christchurch Tramway
A great way to see the city is by jumping on board one of Christchurch's vintage trams with driver commentary. The route passes 11 stops with the entire trip lasting 25minutes. Tickets last two days which give tourists ample time to visit the sights such as Cathedral Square, the Arts Centre, Art Gallery, Canterbury Museum, Botanic Gardens, Victoria Square, or the tram station at Cathedral Junction in New Regent Street (a restored Art Deco pedestrian mall).
Dine on New Zealand's finest cuisine and enjoy fine beverages at night on the restaurant tram, departing daily from Cathedral Junction at 7.30pm, (7pm from June - August). Make sure you make a reservation.
Web: www.tram.co.nz
Victoria Square
Once the bustling hub of Christchurch, Victoria Square is now a peaceful inner city park full of historical and contemporary objects and monuments such as the famed Floral Clock which uses up to 7,000 plants to create its attractive design. The square also features a six metre Maori poupou carving and an amphitheatre, statues of Queen Victoria and Captain Cook, and is home to many events and festivals.
Christchurch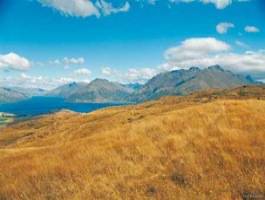 Christchurch is New Zealands second largest city, home to 382,200 people. Located on the South Island of New Zealand, towards the western side of the island. Christchurch is better known for it's amazing snow fields during winter and being a boutique city with amazing gardens, so much so it has been given the title of 'the garden city'.
Offering galleries, botanical gardens, outdoor markets, hidden alleyways, 19th century buildings and restaurants featuring some of the best local produce in New Zealand. Also playing host to some amazing natural beauties such as Aoraki or Mount Cook, this mountain is part of the Southern Alps Mountain Ranges and is New Zealands highest point at 3754 meters above sea level. Or you can relax in the hot pools, at one of the many wineries or try and find some of the many wildlife that inhabit this area. Heading west now and there is a train trip which can take you on a breath taking journey over the Southern Alps.
Towards the coast you can take a trip down the Kaikoura coastline and visit the historic settlement of Akaroa, here you can go whale watching, or swim with the dolphins, snorkeling with the seals or walk the Kaikoura Peninsula Walkway.
Also waiting to be explored is Waimakariri here you will find beaches, rivers and mountains. If you are wanting to head some where rural to escape the hustle and bustle of the city head to Waimate in the south this place is magical with a strong country atmosphere, you can go hunting, fishing, mountain biking or take a visit to the annual strawberry fare.
A trip to Christchurch is one you will be wanting to take over and over again with so much to see here it will be a trip to remember.
Christchurch
Christchurch & the Canterbury Region
Christchurch is possibly the most well known and most talked about destination on New Zealands South Island. It is no wonder this is the case given how much Christchurch has to offer any traveller. Christchurch is not only a major city but if you look a bit further you will find it is an adventurists play ground as well as having tranquil rural areas for those wishing to escape the hustle and bustle of every day city life.
Offering accommodation from affordable back packers, to rural retreats and five star luxury hotels for those wanting a little bit extra. There is a place to stay here to fit everyone's budget.
Christchurch itself is located in the region of Canterbury, here you will find many other places and regions to explore including Kaikoura, Hurunui, Waimakariri, Selwyn, Ashburton, Banks Peninsula, Mount Cook Mackenzie, Central South Island and Waimate.
The Garden city itself this being Christchurch is a great central spot to stay when exploring the Canturbery region. Here you can explore the Christchurch Botanical Gardens, go shopping at the local markets or the many boutique shops, see the vintage trams, have lunch on the riverside restaurant located alongside the picturesque Avon River, or visit some contempory galleries.
The rest of the region has some more options for you including vineyards, glacial lakes, alpine hot pools, or check out the volcanic peninsula with it's amazing bays and stunning views. In winter hit the snow fields where you can go skiing or snow boarding and in summer there are some amazing beaches to either relax on or enjoy the surf.
What ever your interests Christchurch and the Canterbury region is just waiting for you to come and explore it.
Christchurch
Christchurch/Ōtautahi
Christchurch is New Zealand's second largest urban area and is one of only eight pairs of cities that are exact antipodes – Christchurch's antipode is A Coruna in Spain.  Christchurch also has the distinction of one of the world's highest quality water supplies.  Water is sourced from the foothills of the Southern Alps and naturally processed by a series of aquifers (permeable rock) as it travels. 
Christchurch's proximity to the Southern Alps makes it a booming tourist town.
Christchurch lies in the region of Canterbury on the east coast of the South Island.  It is surrounded by the Pacific Ocean and estuary of Avon to the east, the volcanic slopes of Port Hills to the south and south east and the Waimakairiri River to the north.  Although a geographically large town, Christchurch's population is only 368 900 according to the 2006 census.  Still, this makes it New Zealand's second largest town by population.
Christchurch's first inhabitants were the flightless (and currently extinct) moa bird.  Maori oral history has the Maori people first settling the area in 1000AD.  The main tribe to reside in the area were the Ngai Tahu tribe.  Christchurch's Maori name, Otautahi (which means Home of Tatauhi), comes from the Ngai Tahu chief, Te Potiki Tauhati.
European settlers began settling the area in 1840.  These settlers intended to model their new town after Christ Church in Oxford, England.  A myth exists that Christchurch became one word due to a spelling mistake made by one of its founding fathers.
Christchurch has a dry, temperate climate.  The city receives frequent sea breezes from the north east during summer.  New Zealand's south coast is the only area of the world to receive the no' west arch, a foehn wind that appears as if from nowhere (sometimes in the middle of a clear day) that can cause storm form attacks.
Residents of Christchurch take advantage of the town's beautiful natural surroundings, with outdoor pursuits incredibly popular in this region.  Christchurch has many wild life parks and bike and walking tracks to enjoy.  The large number of heritage and decorative gardens has earned Christchurch the nickname City of Gardens.
The Christchurch Arts Centre is Christchurch's cultural hub.  The renovated neo-gothic building was the original main building for the University of Canterbury.  The Arts Centre is home to the Court Theatre, a professional theatre that employs local and international actors, and the Cloisters and Academy cinemas, which mainly play art house and foreign movies.  Visitors to the Christchurch Arts Centre can also enjoy galleries, cafes and bars.
Christchurch's music scene was predominately classical for a long time.  The city has a symphony orchestra and is the base for professional opera company, Southern Opera.  Hip hop is beginning to become popular in the town due to the success of Scribe, a former Christchurch resident who became New Zealand's most well known rapper.
Other popular amenities in Christchurch include the casino and multipurpose sports arena.  There are three universities and one polytechnic in this city.
Residents of Christchurch get the best of both worlds.  This thriving, industrious town boasts all the necessary attractions, while also affording a gorgeous natural environment that you won't find anywhere else in the world.
Christchurch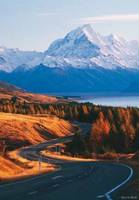 Christchurch is the second largest city in New Zealand, it is situated on the South Island and boasts its Alpine region, beautiful beaches and relaxing countryside.
Better known as 'the garden city', 382,200 people call this city home.
A boutique city with beautiful scenery and gardens (as you can tell by the name), the city itself offers galleries, botanical gardens, outdoor markets, hidden laneways, 19th century buildings and restaurants featuring some of the best local produce in New Zealand.
As for the natural wonders to the south is the fantastic alpine high country topped off with Aoraki or Mount Cook, this mountain is part of the Southern Alps Mountain Ranges and is New Zealands highest point at 3754 meters above sea level. If you venture north you will be heading towards the countryside here you can relax in the hot pools, at one of the many wineries or try and find some of the many wildlife that inhabit this area. Heading west now and there is a train trip which can take you on a unforgettable journey over the Southern Alps.
Heading towards the coast now you could take a trip down the Kaikoura coastline and visit the historic settlement of Akaroa, here you can go whale watching, or swim with the dolphins, snorkeling with the seals or walk the Kaikoura Peninsula Walkway.
To the north you will encounter Waimakariri here you will find beaches, rivers and mountains all waiting to be discovered. A creative town with tones of history and culture to be explored.
Towards the south is a little town named Waimate this place is truly magical with a strong country atmosphere, you can go hunting, fishing, mountain biking or take a visit to the annual strawberry fare.
With some of the best skiing and alpine resorts in the world, as well as magical corners to this remarkable city. A visit to Christchurch is well worth it.
Christchurch
The first thing that strikes you as you leave the Airport and head down Memorial Ave is that it is visually stunning. Known as the garden City Christchurch is the international gateway to the South Island. With a population of just over 350 000, the sense of space is comforting, you feel unrushed and relaxed to explore the stunning landscape.
It is a place where the locals enjoy a healthy, active lifestyle amidst a natural environment world-renowned for its beauty. A growing cosmopolitan ambience also adds a touch of excitement without overt flashiness.
Everywhere there is an understated elegance that speaks of times gone by and promises a future where anything is possible.
Situated in the middle of the four leafy inner-city avenues of the city you will find the 161 hectare Hagley Park, which boasts an urban golf course, the Botanic Gardens, Victoria Square and spectacular gardens of Mona Vale on the banks of the Avon River. It is a vision which is embraced today by proud resident's right throughout the city.
Must sees' are the weekend Arts Centre market, Christchurch Cathedral, Botanic Gardens and International Antarctic Centre, but if you really want to experience the contrasting way of life for the locals I suggest you take a tour out into the suburbs. Merivale is a great place to start as one of the oldest and affluent suburbs; stunning villas are visible through impeccably manicured hedges and gardens. From here you can travel through Ilam and Riccarton and really get a sense of how the city is put together.
Christchurch has a mild climate. The beautiful beaches of Sumner and New Brighton are a great way to spend a summer's day, while over the winter, Cantabrians flock to the Southern Alps to enjoy some amazing ski fields.
Plan on spending awhile here, take it slowly and enjoy a slower pace of life.
Jonathon F.