Welcome to Auckland, New Zealand!
With a population of more than 1 million Auckland is the largest city in New Zealand. About one third of New Zealand's population live in Auckland.
Auckland is situated between the Pacific Ocean and the Tasmanian Sea, also known as the City of Sails: The annual Auckland Regatta became famous as the biggest day-race in the world.
Auckland is a booming modern metropolis with a constantly changing skyline. The "Waterfront" at the marina is dominated by top-end bistros, comfy cafés and exquisit restaurants. Pacific delicatessen, fresh seafood and excellent wine invite for a stroll and a break at the harbour site.
Population: (Source: New Zealand Census, 2001)
Auckland City 401,500
Auckland Region 1.25 million
Land Area:
The city and suburbs cover an area of 60 square kilometres, with many of the suburbs having their own unique character
Climate:
The climate is temperate, with warm summers (averaging over 24 degrees) and cooler winters (averaging 16 degrees). The summer months are between December and March. The prevailing wind is westerly.
Study in Auckland New Zealand
Study in Auckland New Zealand
Here we can provide you an online guide for study in New Zealand as an international student. Here you can find all the information you need to plan and proceed with your overseas study. You can also find information here about free services available to international students in Auckland.
Study in Auckland - Information
Nicknamed the "City of Sails," Auckland is not only New Zealand's biggest city, but it is also a city of adventure, discovery and excitement and, with a high quality education system, it is a great choice when choosing to study in New Zealand. Whether going to Auckland to attend an English Language School, a university, or an alternative tertiary institution, students are sure to enjoy the experience of a lifetime while obtaining a first-class education.
Accredited by the government of New Zealand, the University of Auckland, AUT University, and Massey University are all located in Auckland. Furthermore, with programmes ranging from basic studies to certificates, diplomas and full degrees, there is a programme to meet the needs of each and every student. Additionally, for students who are interested in participating in sporting events, there are plenty of opportunities and a variety of sports in which one can get involved.
Choosing to study at a university in Auckland offers one the opportunity to learn about a new culture, experience a new world and make new friends, all while obtaining a first-rate education.
For students who are interested in very specific training, such as beauty therapy, travel, IT training, or even flying, Auckland is home to numerous institutions that offer specialized classes, which will prepare the student in his, or her, desired field.
Attending a private institute, or school, that focuses on a specific area often allows the student to gain more of a 'hands-on' experience, therefore, for anyone who tends to enjoy, and excel in a practical training environment, attending one of Auckland's many private institutions would be a fantastic choice.
Students who are considering enrolling in an English Language course in Auckland will have the opportunity to choose from a variety of English Language schools.
Whether you need to build on your English Language skills prior to entering an English-speaking/teaching university, are looking to prepare for an upcoming IELTS, TOEFL, or TOEIC test, or you're hoping to obtain a certificate in Teaching English to Speakers of Other Languages, Auckland's English Language schools offer the appropriate class.
Studying at one of Auckland's English Language schools will allow students to experience a part of New Zealand while improving, and building, on his, or her, English skills.
Auckland is a safe and friendly city, and offers a world of opportunity; the chance to make new friends, discover new places and further oneself awaits all interested students.
Study in Auckland: University Education in Auckland New Zealand
Study in Auckland - Auckland University Education
Globally Recognized Universities in Auckland Offer Suitable Tertiary Education to Foreigners
Tertiary education in Auckland is quite well-known in the educational market. Students often plan to enrol in universities in this city of sails or take up study pathway programs in colleges to get a degree. The reason is not just one, but many.
Popularity of University Education
A useful tertiary education is something that not only helps you to get a prosperous career but also gives you the opportunity to promote all your talents. The education offered in Auckland universities are entertaining, research-oriented, and rewarding.
Naturally, students looking for an international career prefer to study in these institutes instead of going elsewhere. Some top reasons why universities are flanked by students from various countries are:
Top global ranking
Partnership with well-known global institutes
Study-work programs
Study abroad and student exchange programs
Job-ready vocational courses
Study pathways for research work
Extensive student support, such as affordable fees, friendly environment, safe homestays or student hostels
Keeping Pace with International Requirement
The government of New Zealand has set up many educational and administrative bodies to look into the growth and development of tertiary education in the country so that it meets international standards.
Internship programs are available to ensure students get a first-hand experience about the industry they are about to venture during their career. Such programs are in engineering, hospitality, animal care, design works, and creative art.
Study Pathways
Auckland universities have pathway programs that allow students from non-English speaking countries to study further in the institutes. For instance, students are allowed to take up English learning courses to improve their English. Some courses train students for English testing exams. There are direct pathway courses which allow students to study further once they successfully complete the English curriculum.
Research Options and Grants
Not only Maori students, but international students also get scholarships to take up research work in top universities in Auckland. The grants are presented each year to meritorious students to conduct research work in marine life, ecosystem, cell technology, and lot more.
Competing with International Universities
Almost all universities in New Zealand rank among the world's best ones. The universities in Auckland are one of those elite educational institutes which are highly sought after by students.
Extra-curricular activities are done in form of student tours, outdoor educational trips, competitions, and workshops that require students to create an indigenous work of their own. From cuisine delicacies to intricate machineries, various competitions and project works are organized from time to time. The candidates, who successfully compete in the projects, get selected in the industry.
All universities in Auckland offer counselling and mentoring to students to help them get the best from their association with the educational institutes. Multi-cultural environment, free facilities, and social interactions also attract foreigners to study tertiary education in Auckland.
There are hundreds of courses to study in Auckland universities. If you are keen to associate yourself with a versatile institute that offers career-boosting and detailed tertiary education, inform our student counsellor for suggestions and details.
Study New Zealand:
For more information regarding our Study New Zealand Services, please contact us.
Auckland Activities
Activities in Auckland
The New Zealand city of Auckland is renowned for offering one of the best lifestyles in the world, with the perfect combination of pleasant weather, sparkling waterways, natural beauty and cosmopolitan buzz.
A visit to the downtown centre of Auckland gives visitors a chance to shop during the day, visit galleries, museums and parks and enjoy fine dining, trendy bars and pubs at night. The famous Auckland Sky Tower dwarfs the city at 328 metres high, the tallest tower in the Southern Hemisphere. Not only does the structure allow visitors to take in breathtaking panoramas of the city (at 80 kilometres into the distance on a clear day) from three observation decks, it also offers a leisure complex containing a casino, restaurants and shops.
The Auckland War Memorial Museum is an important centre for cultural preservation, with one of the world's most extensive collections of Maori artifacts (also known as taonga), as well as exhibitions on New Zealand's involvement in world conflict. The New Zealand National Maritime Museum focuses on New Zealand's rich maritime past, an important aspect of this oceanic nation, or step into a recreation of the pioneering past at Howick Historical Village. There are many galleries to visit in downtown Auckland including the Shadowcatcher photography gallery and the Auckland City Art Gallery, which showcases an impressive collection of both local and international art.
The Hauraki Gulf contains several unique islands that can be easily accessed by ferry, yacht or even kayak from downtown Auckland. Visitors can hike to the top of the volcanic Rangitoto, relax on the beach at Waiheke Island or Motuihe Island and explore local fauna and flora on Kawau Island, Tiritiri Matangi Island or Great Barrier Island. The waterways around the islands are teeming with marine life - including dolphins.
Auckland is a city of outdoor activities, from beautiful parks such as the Auckland Regional Botanical Gardens, to the entertaining Auckland Zoo. The region surrounding Auckland is filled with natural wonders. The beautiful Waitakere Ranges is 16,000 hectares of coastal wilderness varying from rugged cliffs, rocky outcrops, lush forest and crystal clear streams. Adventurers can enjoy activities such as skydiving, paragliding, horse riding, four-wheel driving and mountain biking, whilst more relaxed activities include bushwalking, camping, picnicking, fishing and swimming. Those who are inclined to a pampering can enjoy the award-winning wines of the Auckland Wine Trail, with many operators running daily tours between the various wineries.
Places to Know in Auckland
Places to Know in Auckland
Airport:
Auckland International Airport is the largest and busiest in New Zealand.  Most international airlines offer direct flights to Auckland International.  The airport also offers domestic flights to most cities in New Zealand.  Auckland International Airport is located on Ray Emery Drive and is about a forty five minute drive from the central business district (CBD).
Auckland also has a handful of smaller, regional airports that mostly offer charter flights.
Bus depot:
Buses are a much cheaper alternative to getting around New Zealand.  Intercity Coachlines offers bus trips to a huge selection of New Zealand cities.  Their terminal is on Hobson Street in the central business district (CBD).
Police station:
Auckland's central police station is on Vincent Street in the city's centre.  They have many more stations throughout the city.  The police can help you with all aspects of the law.

Embassy:
A large number of countries have embassies in Auckland.  They will provide you with any information you need and can help if you find yourself in legal trouble.  A google search should provide you with their details, including contact information.  It is a good idea to get this information before you leave for New Zealand, then familiarise yourself with your embassies location once you arrive.
Auckland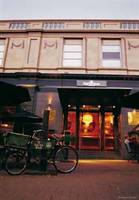 Auckland is ideally situated on the North Island right on the coast, this is how it has earned its name 'the city of sails'. Auckland is also New Zealands largest city with 1,313,900 people calling it home. It is placed between the waters of Waitemata and Manukua Harbours and offers two fantastic holiday islands off the Hauraki Gulf known as Waiheke Island and Great Barrier Island. Auckland also offers Rainforests which cover the surrounding hills and dormant volcano cones. Truly an exciting place to visit.
Auckland has a great feel of European, South Pacific, Polynesian and of course Maori cultures. The dining and entertaining in this city is something simply extra-ordinary.
The Maori's first named this city 'Tamaki Makau Rau' who was a maiden with over 100 lovers. It was named this as it was faught over for its riches, with its great location it's no wonder early settlers where fighting for it.
As for what to do when in Auckland why not stop by and see the Auckland Harbour Bridge which you can bungi jump from (not for the faint hearted), or the Sky Tower which is the tallest at 328 meters high in the southern hemisphere. That's just the man made sights what about the natural wonders such as the 48 Volcanic cones, Mount Eden, One Tree Hill or Rangitoto Island in the Hauraki Gulf. 40 minutes out of town you will see Waitekere and Hanua Ranges covered with Rainforest, Waitekere also offers black sand beaches with fantastic surf. These ranges offer great fun and amusement for keen bush walkers and those looking to explore this region.
A beautiful city with nice temperate weather, a great place for a holiday.
Auckland
Auckland is the largest and most populated city; it has almost 1.4 million people. The city also has the largest Polynesian population in the world.  It is also commonly referred to as 'The City of Sails' due to all the yachts in Auckland's two harbours. In the past, it was also the capital of New Zealand but in 1865 it was officially changed to Wellington. Like the capital city, Auckland is also located on the North Island.
The city is generally warm and sunny with mild winters. Average high temperatures are around the mid 20°C and around 15°C during the colder months. Annually the city has a high rainfall but the city has only one recorded experience with snowfall in 1939.
Due to its' two harbours the city's culture is centred a lot on that lifestyle and there are many yacht clubs and museums dedicated yachting and harbour culture. Popular annual events include the 'Harbour Crossing' swim, which has thousands of competitors every year swimming the distance of almost 3 kilometres, and the 'Round the Bays' fun run which was first established in 1972, is 8.4 kilometres long and has tens of thousands of competitors.
Popular landmarks include Auckland's iconic Harbour bridge which connects the city to the North Shore, The Sky Tower stands at over 320 metres and is the tallest free-standing structure in the Southern Hemisphere and undoubtedly has the best views in the city and Eden Park the main stadium in New Zealand which will also be the location for the 2011 Rugby World Cup final.
Aotea Square is a popular sport for cultural events such as craft markets and art festivals. Auckland is also home to the National Maritime Museum, the Auckland Art Gallery and the Auckland zoo.
Auckland
Auckland is New Zealand's largest city, a modern multicultural hub that has been ranked as offering one of the best lifestyles in the world. And it is not difficult to see why – the city is a stone's throw from virtually every variation of landscape and activity New Zealand has to offer.
The citizens of Auckland have their roots in New Zealand, Polynesia, Europe and Asia, infusing the city's many restaurants, markets and museums with global flavours, sounds, sights and textures. One-third of New Zealand's population call Auckland home, and, as one of the least densely populated cities in the world, Auckland holds the perfect mix of urban buzz and friendly, small-town ambience.
The city is uniquely flanked by the shallow Manukau Harbour, which connects to the Tasman Sea, and the deeper and more central Waitemata Harbour, which connects to the Pacific Ocean. The impressive waterfront was refurbished for the 2002/2003 America's World Cup, one of the world's most renowned annual yachting events, and is now a hub of busy waterfront restaurants and cafes. The yachting fever remains strong in Auckland, which is famously known as the 'City of Sails' for the brightly coloured sails that decorate the Hauraki Gulf.
Auckland is spread over a large, fragmented area with over 50 islands dotting its waterways. Rangitoto Island, a landmass formed by a volcanic explosion 600 years ago, and the beautiful Waiheke Island are two favourites that can be easily visited by ferry from the mainland. This is a great way to experience Auckland from the water and many visitors are lucky enough to spot dolphins frolicking in the waves.
Another natural beauty of the Auckland region is the dramatic volcanic landscape surrounding the city. The impressive views offered by the summits of Maungawhau/Mt Eden and Maungakiekie/One Tree Hill are readily accessible, and the lush rainforests covering the nearby Waitakere and Hunua Ranges have some of the best bushwalking trails on the North Island.
For those interested in learning more about the history of Auckland and New Zealand, the Auckland War Memorial Museum is home to the largest collection of Maori artefacts in the world. Regular dance and costume displays add to the richness of this cultural experience, as well as exhibitions focusing on the early history of colonial New Zealand and the country's involvement in 20th Century conflict.
The bustling inner-city of Auckland is dwarfed by the distinct shadow of the Sky Tower – the tallest building in the Southern Hemisphere. Daredevils are drawn from all over the world for the thrilling 192 metre base-jump from the top of the tower. The less daring might prefer to walk around the observation deck or enjoy a meal with a spectacular view from the tower-top restaurants.
Auckland
Sir Edmund Hillary was New Zealand's most iconic figure – the first human to climb Mount Everest had the restlessly daring spirit typical of New Zealander's. Ever innovative, Kiwi's have stunned the world since Hillary especially in recent years. The astounding world beating racing motorcycle the Britten; the multiple wins of sailings America's Cup to the more recent spectacularly eye catching world circumnavigating boat 'Earthrace',-  all highlight this nations predominance in the carbon-fiber arena.
World class award winning wines and also numerous high profile movies such as Lord of the Rings and the Last Samurai are products capitalizing on this nations exceptional beauty and flora. An exceptional and flourishing educational sector also has been attracting overseas students especially centered around Auckland.
Auckland is New Zealand's largest city with a population of around 1.3 million and has one third of the entire N.Z. Population.
It is definitely New Zealand's economic hub and is spacious, cosmopolitan and draws on both manufacturing and tourism.
It has the largest airport and is situated on an isthmus that abounds with coves and scenery. It has two harbors, the main one to the east being the Waitemata and the other the Manukau on the west.
Ominously this major city sits atop over 40 'dormant' volcanoes as would be expected of a country that is right on the Pacific 'Rim of Fire'.
The biggest separate volcano lies at the entrance to the Waitemata harbor, the large Rangitoto Island. As an Island nation it is no surprise it has always been a major force in competitive sailing.
Black sand beaches typify the west coast near Auckland and provides great surfing as well as outstanding scenery. With over 2000 mm of rainfall annually the Waitakere Ranges Reserve to Auckland's west is exceptionally lush.
The climate of Auckland is very mild year round and it has been noted that one can receive almost all seasons with-in one day. The surrounding geography, dense foliage and ocean currents and also systems coming off the Tasman Sea all contribute to this.
Auckland like all of New Zealand is quite liberal and progressive minded. New Zealand was the first nation in history to grant the right for women to vote – this was made law in 1893.
Today, there is a live-and-let-live attitude in most Kiwi's way of  thinking that leads the world in many key areas which Kiwis do not see as controversial. Homo-sexual marriage, abortion and prostitution are all completely legal in this country.
Two thirds of the population are of mainly British Isles origin; 13% are from the Pacific Islands; 10% are the indigenous Maoris and there is a 12% rapidly growing Asian population as well.
The rich cultural diversity reflecting multiple ethnicities is reflected in the restaurants in Auckland, though the traditional Kiwi favorite is still the British Isles hold-over: 'fish and chips'. The bus system and ferry services for Auckland are excellent and a reliable. The road system is extensive but motorists or pedestrians should take note: the steepness of the hills can rival San Fransisco or Hong Kong-- but needless to say, so does the scenery.
Auckland
Auckland/Tāmamki-makau-rau
Auckland is New Zealand's largest city (bigger in size and population to its capital, Wellington) and is currently the nation's fastest growing.  A progressively sophisticated destination, Auckland was classified as an Alpha World (or global) City by the World Cities Study Group conducted by Loughborough University in 2008.
Auckland is bordered by the Waitakere and Hunua Ranges in the west and south east respectively, and the Manukau and Waitemata Harbour's.  As one of the few cities in the world to have two harbours, it is sometimes called the City of Sails.  Auckland has a temperate climate, with humid summers and wet winters, and receives rainfall throughout the year.  In 1939, Auckland received its only recorded snowfall.
The Maori first inhabited the area that later became known as Auckland in 1350.  The region's rich and fertile soil made it an attractive and popular area in which to settle.  It is estimated that a town with a population of about 20 000 existed there when the European settlers arrived in 1840.  The introduction of fire arms to some iwi's (tribes) resulted in an inter-tribal war that saw a dramatic decrease in the Maori population by the time the Europeans came to settle and build in the area.
Auckland became the base for the historic Maori King Movement in the mid 1850's.  In reaction to Pakeha (white people) settlements, the united Maori population decided to become a monarchy, so as to be seen as equal to the Europeans.  Their first elected king was Pōtatau Te Wherowhero, who came to power in 1858.  The current Maori monarch is a descendent of Te Wherowhero, although the role today is mainly symbolic.
Auckland was New Zealand's capital city from 1841 until 1865.  It replaced New Zealand's first capital city, Russell (in the Bay of Islands), and was replaced by the current capital city, Wellington.  A 2006 census recorded a population of 1.4 million.  This is a staggering 31% (or one third) of the nation's population of 4.1 million.
Auckland is situated amongst the Auckland Volcanic Field, an area that has produced approximately fifty volcanoes.  While many of these were quarried away in the early twentieth century, several intact volcanoes still remain.  The individual volcanoes have been classified extinct, while the Volcanic Field is considered merely dormant.
The Auckland Volcanic Field's largest volcano, Rangitoto Island, is an Auckland landmark.  Formed within the last 1000 year, its fearsome eruptions (the last of which occurred nearly 700 years ago) destroyed several Maori villages and is still prominent in Maori historic memory and myth.  Rangitoto Island's location, size and relative symmetry make it Auckland's most iconic natural feature.
Auckland's increasingly multicultural population is evident in the large selection of ethnic restaurants, cafes and galleries.  As the city with the largest Polynesian population in the world, it also showcases a lot of Maori culture.  Auckland boasts a range of attractions unique to the city.
Auckland Domain, the largest park in the city, lies within the Volcanic Field perimeters and is a popular spot with locals and tourist.  Visitors often take a picnic or play a friendly game of sport whilst enjoying the gorgeous views of Manukau Harbour and Rangitoto Island.
The presence of two harbours makes water sports a very popular endeavour.  The Viaduct Basin has hosted two America's Cup Challenges, the first in 2000 and again in 2003.  The sheltered Waitemata Harbour, with its calm waters, is the venue for many local sailing competitions and is also popular with kayakers and jet skiers.
The Aotea Centre is Auckland's home of culture.  The centre supports theatre, opera and kapa haka (Maori song and dance.)  Auckland also has a symphonic ensemble, the Auckland Philharmonic Orchestra.
Auckland is the only New Zealand city to host the popular Australian music festival, Big Day Out.  The Big Day Out takes place in January and provides dozens of concerts from international music acts over one (big) day.  Auckland Big Day Out is the first of the Big Day Outs (the rest take place in Australia's capital cities) and has a reputation for being the best.
There are two polytechnics and three universities in Auckland, including Massey University, which is currently New Zealand's biggest.
Auckland is a beautiful and exciting place to live.  With a huge range of interesting and unusual geographic, cultural and entertainment attractions, you'll find that it's impossible to stay bored in this city.
Auckland Airport
ARRIVING AT AUCKLAND INTERNATIONAL AIRPORT
The level of bio-security that applies at NZ airports is very strict. All arrivals once they have been processed by Immigration New Zealand staff are then checked by NZ Customs.
Students must complete a comprehensive Customs Declaration. Please advise students that it is better to declare too much than not to declare some items.
After clearing Customs all arrivals will have their luggage X-rayed.
Bringing Food into New Zealand: Students should not bring food with them. People who fail to declare they have food in their possession may be liable to a fine of up to $250,000.00 depending upon the level of severity.
Prescription Medicines: Students are advised if they need to use prescription medicines they should carry a document from their Doctor to indicate these have been prescribed by a Registered Doctor. After completing all formalities students will enter the Arrival Hall. Students who have requested our Airport Transfer Service will find the the ACG designated staff in the waiting area on the left as soon as you leave Customs.
ATL will carry identification which clearly indicates they are from ACG. They will also have a sign with the student's name. Students should be advised not to accept offers of assistance from other people if they have requested our service.
Students should also be advised at times there are people at the airport who introduce themselves as Student Counsellors and Agents who can assist them to change school and obtain entry to their programmes. These people
are more interested in their own needs than the needs of the student.