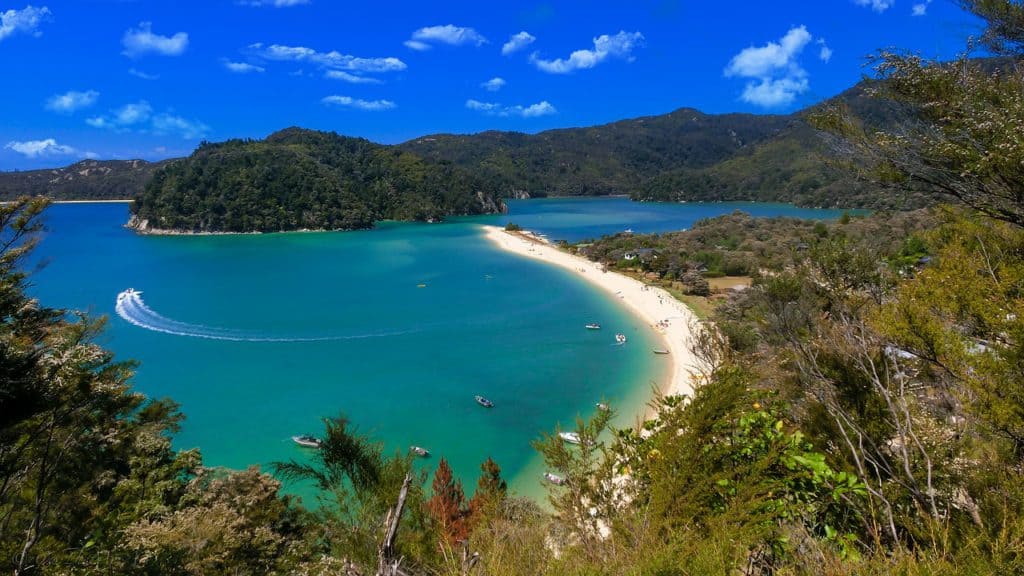 Abel Tasman National Park
Experience the bliss of the Abel Tasman National Park
The Abel Tasman Park – named after the first European to explore New Zealand – is the nation's smallest national park, at a mere 22 350 hectares (or 108 000 square feet.) But don't let its small size fool you; Abel Tasman Park is a beautiful natural landscape full of interesting pockets waiting to be explored.
When Abel Tasman, the great explorer first set sights on this area he must have thought something similar to what the many visitors say today – its pure bliss. A small island, yes, however, this is made up for in its great variety of experiences to saviour. Sea kayaking and hiking can make up the more strenuous times of your stay and whenever you are in the mood to relax, snorkelling and sunbathing are always a great way to unwind and take it all in.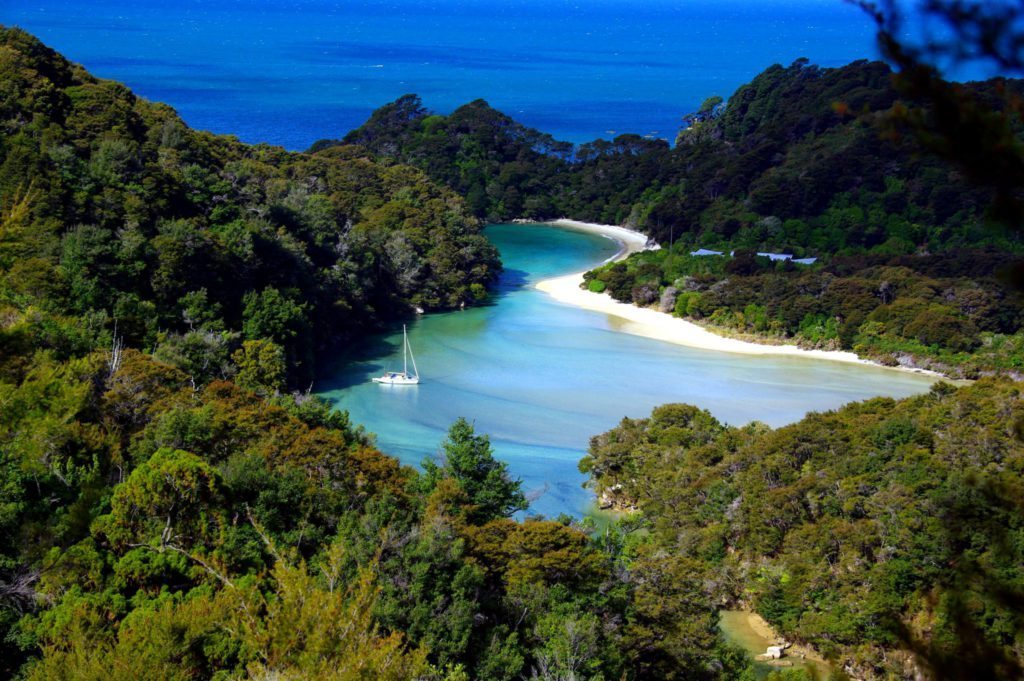 From the beach, a number of trails lead to Pitt Head, a historic Maori pa (fort), a defensive base where remnants of the architecture are still visible. Pitt Head boasts impressive views and understandably so, considering it prior purpose. The native flora and fauna is also an essential part of the Abel Tasman National Park. You can watch as birds, penguins and seals content in their natural environment, live their lives unperturbed by your curious gazing eye.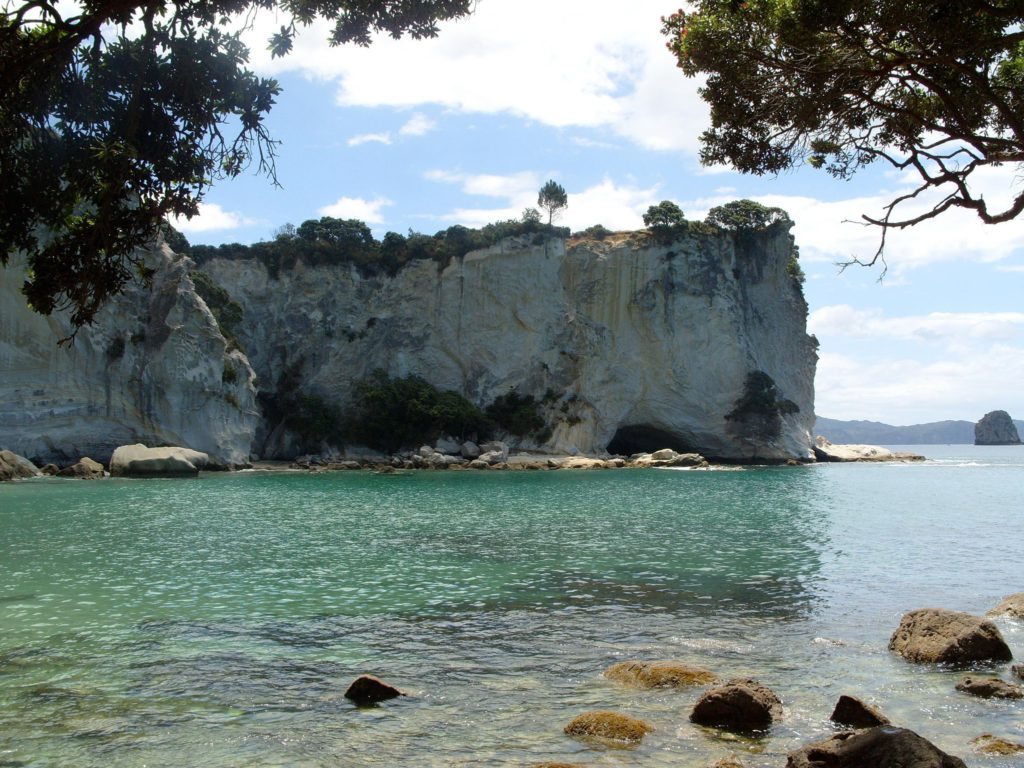 What to do
Labelled as one of New Zealand's 'top walks,' the Abel Tasman's Coastal Track weaves it way through golden beaches, old-growth forest and a spectacular peninsula. It takes 3 to 5 days and can be done all year round. Or you can go on kayaking tour from Marahau, Kaiteriteri and Golden Bay. Want to go solo or without guides, then you can hire kayaks and set up tent, or if you prefer, there are many lodges within the park's perimeter.

Commercial buses provide regular access to Abel Tasman Park. Commercial boat operators also provide pick up and drop offs from many points throughout the area. Abel Tasman Park is a must-see for visitors to the Nelson region.
Abel Tasman Park's sunny beaches, large estuaries and stunning bushland are surrounded by unique outcrops of granite, limestone and marble that can be explored on foot or by water. Two walking tracks, offering various levels of difficulty, take visitors through the park, either by the scenic coastal track or via a more difficult inland track, which leads through the hilly centre of the park. Visitors who choose the inland track should check out Harwood's Hole, a 178 metre deep sinkhole that is the deepest of its kind in the Southern Hemisphere.
If you'd prefer to travel by water, you have many options. Various different tourist operators offer sea kayaking, paddling a traditional Maori waka (carved canoe), speeding through on a water taxi or even sky diving! A water exploration should give you a glimpse of some of the tame aquatic residents of the area, such as seals and dolphins.
Where to stay
Stay in comfort and style at Awaroa and Torrent Bay. Or, try out the many track huts or campsites, dotted along the headland and inland tracks. Here, you will find the facilities you need, such as water, a lavatory and mattresses.
Please note that Abel Tasman Coast Track huts and campsites need to be booked in advance all year round. You can book via the Department of Conservation and obtain camp passes so that you can use the campsites along the Coastal Track. See fees here.
A little way out in Marahau and Kaiteriteri there is accommodation that has something for everyone. If you're just coming for one day there is a unique water taxi company that offer tours incorporating both sea and land travel. But remember to book early.
Key Tips
Fishing is prohibited in the Tonga Island marine reserve, which runs between Bark Bay and Awaroa Head.
Safe drinking water is available at Totaranui, Bark Bay and the Anchorage. All other water needs to be treated or boiled.
The sea is a comfortable temperature for swimming between December and March.
From Wainui to Totaranui in the north, water taxi service is almost non-existent and guided group trips are strictly limited, allowing for a deeper wilderness experience for the keen independent traveller.
Conditions, facilities and services change - always check the latest information at the nearest DOC visitor centre before you venture out.
Find out more able Able Tasman National Park: wwwnewzealand.com/int/feature/national-parks-abel-tasman/