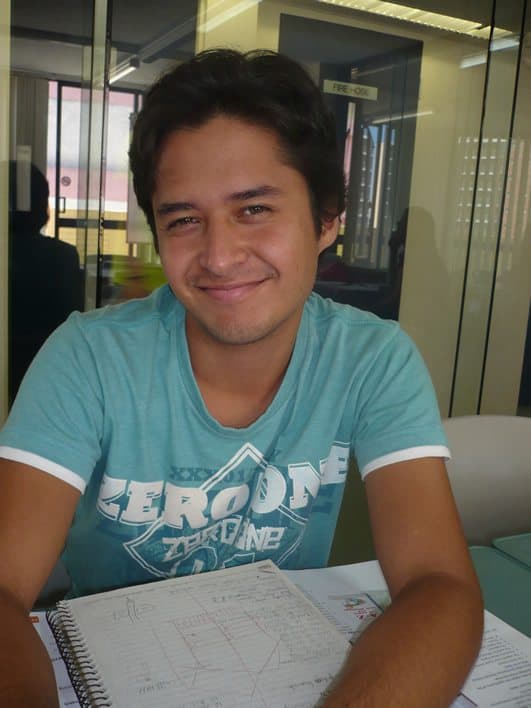 Tauranga Boy's College Overview
Tauranga Boy's College is known for its pursuit of excellence, its supportive environment and its traditional values in fostering the growth of boys into fine, upstanding men. Students are valued as the reason for the College's existence and the school provides them with a range of modern facilities and diverse subject areas, enabling them to explore and develop their potential.
Tauranga students are known to perform well academically, as well as in sporting and cultural activities, and to grow into well-educated, disciplined young men.
Location
The College is located close to the heart of the city of Tauranga, on the Western Bay of Plenty, on New Zealand's North Island. Tauranga is regarded as one of the best cities in New Zealand and is thought of as a safe and sunny to live in.
Campus
College facilities include a new Performing Arts centre, dedicated kitchen, internet access and study facilities for international students, science labs and networked classrooms, gymnasium and sporting fields, and ESOL centre.
Courses
Tauranga Boy's College prepares its students for the National Certificate of Education Achievement and its course selections fit in with this overall curriculum. Years 9 and 10 study compulsory subjects with a couple of optional subjects, while Years 11 –13 provide an increasing range of study options for the students to focus on their interests within the curriculum. An AA Education Network counsellor will provide all the detail you need concerning subjects and options.
English Courses
The College has an ESOL centre and students are given tuition in English language according to their level of capability, alongside the mainstream curriculum. Individual tuition is also available as  part of the teaching programme.
Entry Requirements
Students need to submit proof, in English, of their current academic progress and their level of English ability as part of their application. An AA Education Network counsellor will guide you through the application process and assist you in completing the necessary administrative requirements.
Enrolment dates
Years 9-13: for 2010 – enrolments open 20 July and close 28 August.

Student activities
Students are encouraged to take part in the various sporting, cultural and artistic events the school offers to its students.
Students at Tauranga Boy's College receive:
A first rate, nationally recognised high school education that prepares them for tertiary studies.
The chance to discover and pursue their academic, sporting and artistic interests, and to develop theirskills and abilities.
A golden opportunity to develop their English language skills while studying and also while living aspart of a New Zealand homestay family.
Opportunities to meet students form New Zealand and other countries with the chance of forming lasting friendships.
Experience of New Zealand's natural beauty through participating in the school's outdoors andadventure activities.
Application
Contact us at AA Education Network to learn more about study at Tauranga Boy's College. Our counsellors are ready to assist you in applying for study and visa and to plan and organise your golden opportunity to study in one of New Zealand's top state schools and discover more about this beautiful country.
Study in Tauranga
Tauranga is the largest city in the Bay of Plenty and the fastest growing city in New Zealand. With a population of 100.000 Tauranga has all the advantages of a much larger city without compromising it's safe and clean environment and is blessed with some of the best climatic conditions in New Zealand.
Tauranga is only a short journey from Auckland and the tourist attractions of Rotorua and Lake Taupo. Tauranga is serviced by it's own domestic airport and linked to the national bus service.
The International Department at Tauranga Boys' College offers a range of options to ensure your son receives the highest quality education and access to a wide range of opportunities during their time at the college.
The college offers excellent sporting and outdoor education opportunities where students can learn to scuba dive, climb or kayak and kite-surf.
All students are placed with local families in quality homestays that are within walking distance to the school or on a direct bus route.
International students enjoy their own kitchen, internet access and study room. Many opportunities arise for day trips to surrounding areas and students are encouraged to join extracurricular activities such as drama, music and sport.
International Students can study ESOL at one of fi ve different levels ranging from a Foundation English 'full-time' course (unique to Tauranga Boys' College) that will assist students with minimal English prepare for mainstream classes, to IELTS preparation classes. Students at each year level also have an opportunity to join an accelerated programme where for example a Year 13 student could complete University Papers.
Private tutors are available for all subjects as well as a 'peer mentoring' programme where a mainstream student works alongside an international student to improve their academic performance in a particular subject. The college is a signatory to the Ministry of Education's Code of Practice for International Students - this ensures
that within the college there are a number of staff dedicated to caring for and supporting your son's needs.
The happiness, welfare and safety of your son is of paramount importance to the college. International Department staff can be contacted by students 24 hours, seven days a week.