New Zealand Visa for Students - You'll need a New Zealand Visa for Students if you want to study full time in New Zealand for more than 3 months. To receive a New Zealand Visa for Students, you have to prove that you have enough money to pay for your studies, live and travel while you study in New Zealand.
Checking...
Ouch! There was a server error.
Retry »
Sending message...
Free Australia Advice
Fill in the form below and we will be in touch soon
Immigration Agents can help you to get a visa for NZ.
The NZ Immigration Service (NZIS) looks after Student Visas and Permits. If you have any questions about your Student Visa, you can contact us and we will help you with Immigration issues.
We are is a registered education agency which offers online student services with a 48 hour turn around.
More about the New Zealand Visa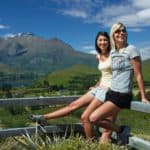 The New Zealand student visa will allow you to study in Australia for a period of up to 4 years. To be eligible for an New Zealand student visa you need to be full-time enrolled into educational courses in New Zealand. Contact us and get advice on how...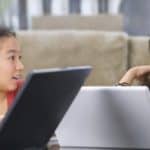 New Zealand Work Visa formalities and criteria for foreign students are mentioned in this page. Check how much time you can work part-time while studying. If you have a Student Visa, you may be able to work part-time and full-time during holidays.
...
New Zealand Visa Requirements
New Zealand Visa Service
Registered Immigration Agents help you with details on student visa applications and conditions.
New Zealand Visa Requirements
Before leaving home you should always ensure that you have the appropriate Passports and Visas to enable a trouble- free entry into New Zealand
Study and Work Visas
The New Zealand Immigration Service has information on work, business and student visas.
New Zealand Immigration
If you're thinking about living permanently in New Zealand, contact our New Zealand Immigration Agents to receive a summary of immigration requirements and information on obtaining a residence application pack.
Passports
It is a required that all visitors to New Zealand carry a valid passport with at least three months validity beyond the date you intend to leave the country.
Visa Exemptions
You do not need a visa or permit to visit New Zealand if you are:
A New Zealand citizen or Resident Permit holder
An Australian citizen traveling on an Australian passport
An Australian resident with a current Australian resident return visa
If you are a citizen of a country which has a visa waiver agreement with New Zealand
Visa Waivers
Currently travellers from more than 50 countries do not require a Visitor's Visa for stays less than three months. However you do require:
A passport that is valid for at least three months after your departure from New Zealand
An onward or return ticket to a country that you have permission to enter
Sufficient money to support yourself during your stay - approximately NZ$1000 per month per person
British citizens and other British passport holders who have evidence of the right to live permanently in the UK may be allowed to stay for up to six months.
Visitor's Visa Applications
If your country is not on the visa waiver list or you want to stay longer than three months you will need to apply for a Visitor's Visa. You can download application forms from the New Zealand Immigration Service website, or contact your nearest New Zealand Embassy.
Visa New Zealand
Even though the global economy has been facing ups and downs, the economic scenario in New Zealand is quite upbeat. And, education still remains one of the main revenue churning sector of the country where at least 3 billion dollars is added to the country's economy by the sector. However, the government has taken measures to control the haphazard entry of international students to the country through tough student visa formalities.
Objectives for Student Visa Changes
Many of the students coming from abroad to New Zealand are academically mediocre who cannot contribute much to the development of the country's economy. Some students don't really want to settle in the country either. Measures have been taken to ensure students with an eye to settle, work, and develop New Zealand get student visas – quickly and effortlessly. Some more objectives why there have been changes to grant student visas are:
Attracting higher level students
Dissuading lower level learners
Promoting skilled employment
Student Visa Changes
Some stringent measures were taken in 2011 and many more are still being coined in this respect. The changes would allow the immigration authorities to monitor student visa requirements and conditions in a greater detail. The changes are:
Assisting in training the genuine students.
Organizing pathways to allow highly skilled graduates to work and take up permanent residency easily in the country.
Allowing institutes to asses students' competencies before admitting them.
Ensuring punctuality and regularity of the students attending the courses at all times.
Making sure that the student progress is assessed as per institute's own academic progress policies.
Ensuring students comply with Immigration New Zealand (INZ) rules and that they have funds to maintain themselves.
Making sponsorship and financial guarantees more transparent through:
Seeking information on the sponsor.
Allowing only friends and relatives with sufficient funds can support the student.
Extending sponsorships for genuine students to government agencies and organizations.
Extending sponsorships to third parties who can provide financial guarantees.
Extending the validity of medical and police verification certificates for PhD students and their family members to 3 years -- that is the same for fee-paying international student.
Allowing the partner of only the post-graduate student or a student studying Long Term Skills Shortage List (LTSSL) at level to get a Work visa.
Change in the Fund Requirement
Since April 2012, there have been some changes in the fee structure for processing student visas. The fees have been hiked from the earlier 10,000 dollar per year to 15,000 dollar per year for 36 weeks or more duration courses. If the course is for a shorter duration, the fee is charged at a rate of 1,250 dollars per month.