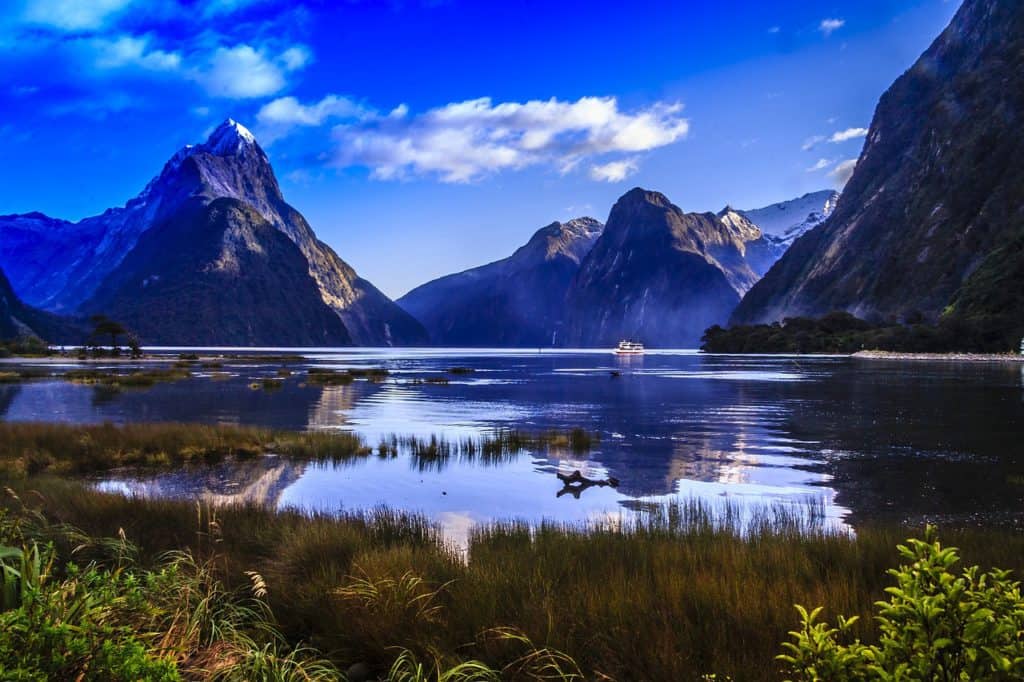 Mountainview High School Overview
Mountainview High School caters for Years 9-13 and offers a high quality education in a supportive environment that encourages students to achieve academic and personal excellence. The school offers students a wide range of options to enable them to discover and pursue their interests within the context of a structured curriculum that allows increasing flexibility as they progress.
Mountainview High School is coeducational and one of New Zealand's pioneers in international high school education with a tradition of care and support for its students.

Location
Mountainview High School is located in the small provincial city of Timaru on the east coast of central South Island of New Zealand. It is almost midway between Christchurch in the north and Dunedin in the south.
The region has a relatively dry climate with mild winters and moderate summers. The school overlooks mountains and sea and Timaru has the relaxed pace of a small city, while offering the facilities and attractions of a regional centre.

Campus
The modern campus facilities include music studios, auditorium and theatre, gymansium and sporting fields, tennis court, computer labs, library and student lounges.

Courses
The curicululum prepares students for the NCEA examinations and is consists of compulsory core subjects in Years 9 and 10, with increasing options and flexibility from Years 11-13. An example of Year 9 follows:
English, Social Science, Mathematics
Science, Economics, Computer Technology
Music, Physical Education, Health Education
Art, Drama
Plus 4 optional subjects
English Courses
International students are assessed for their English language skills upon arrival at the school and provided with the appropriate level of ESOL tuition wile participating in the mainstream curriculum

Entry Requirements
Students need to provide evidence of successful previous studies and assurance of the motivation to pursue studies at Mountainview. Eligibility is assessed on application and students accepted into the school also need some form medical insurance.

Enrolment dates
There are four school terms each year and it is advisable for international students to apply well in advance of the term in which they wish to commence study. AA Education Network can provide you with the details.

Student activities
Students are encouraged to participate in a variety of activities including sports, music, drama and other cultural activities.
When You Study at Mountainview you will:
Experience high quality education in a caring environment under the guidance of qualified professional staff.
Enjoy a school experience on a modern campus in  a friendly provincial city set in a beautiful environment.
Develop your English language skills under the tuition of highly qualified and caring teachers.
Have the chance to enjoy family life in New Zealand in the homestay accommodation provided for you.
Meet students from New Zealand and other countries with the chance of making friends for life.
Application
Contact AA Education Network today to learn more about the opportunities waiting for you at Mountainview High. Our counsellors will assist your application for enrolment and for your student visa and permit.
We will also assist you in the planning and preparation of your trip and give you the advice and information you need to realise your goals of study and travel in New Zealand.