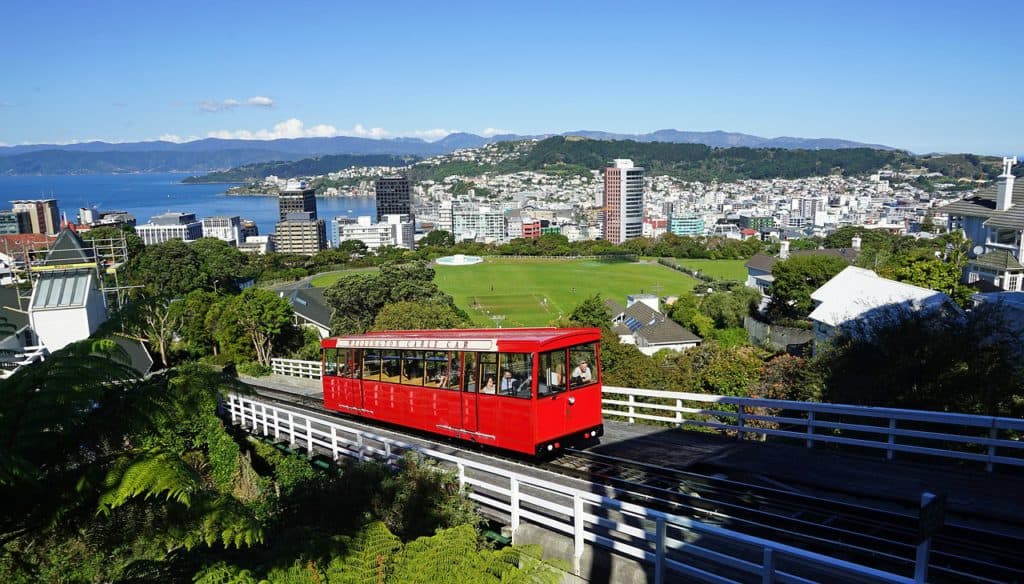 Education New Zealand - New Zealand's Education System
Go to New Zealand offers free enrolment and application services to the Education Providers in New Zealand including: Schools, High School, English Schools, Colleges, Polytechnics and Universities
Get an Education in New Zealand
New Zealand has an international reputation as a provider of quality education. It has a progressive education system with many state of the art facilities. It offers a safe learning environment with excellent study opportunities and support services for international students.
Courses are available for academic, professional and vocational studies at New Zealand institutions - universities, polytechnics and institutes of technology, colleges of education, secondary schools and private training establishments.
New Zealand produces top graduates who can take their place with confidence in the international arena in many disciplines. Sir Ernest Rutherford, who first split the atom, and Dr Bryan Barrett-Boyes, prominent international heart surgeon, are but two examples of the calibre of New Zealand graduates.
English is the prime language of instruction in teaching and discussion and this enables New Zealand qualifications to be recognized in English-speaking countries like the United States and Australia.
Early Childhood, Primary and Secondary education
Most school-age children start primary education at the age of 5 and then move on to secondary education from 13 to 17 or 18. Most New Zealand schools are state-run and the qualifications are nationally recognized.
University
There are eight national universities in New Zealand that offer undergraduate and postgraduate studies to international students.
Technical institutes and Polytechnics
There are 20 such institutes and they offer courses as diverse as agriculture and engineering.
Colleges of Education
These colleges in New Zealand provide special teacher training courses for eligible students.
Distance Education
This is a very popular option for international students to study in New Zealand and the standards are very high.
Choosing an institution
International students should choose their course wisely and keep in mind their future career preferences and personal expectations.

The sectors of Education in New Zealand
The New Zealand degrees and certificates are recognized globally. Thousands of international students come over to New Zealand each year to study abroad and make a smooth career move. 
Primary schooling starts at the age of 5 while secondary schooling begins from the age of 13. Students after studying for 5 more years move on to tertiary education in colleges or universities to study further. The school students must appear for the a test to qualify for an internationally recognized certification, New Zealand secondary school certificate or the National Certificate of Educational Achievement (NCEA).  
There are 8 national universities in the country that offer undergraduate and post-graduate courses. There are 20 recognized technical institutes and polytechnics that offer skilled curriculum and vocational training. Higher education offered in colleges, polytechnics, or universities has 10 levels of study. Level 1 starts with a certificate degree and Level 10 is equivalent to the doctoral degree. Students need to study courses of greater complexity and difficulty as they attend the successive levels. 
International students can study in New Zealand institutes provided they meet English language criteria and have the required academic qualification. The courses and degrees are internationally accredited. The Ministry of Education takes care of the standard as per the accepted norm in the international arena. The New Zealand Qualification Authority (NZQA) keeps a tab on teaching and assessment quality. From time to time, audits are conducted to ensure, recognized educational institutes follow similar standards as expected at their level.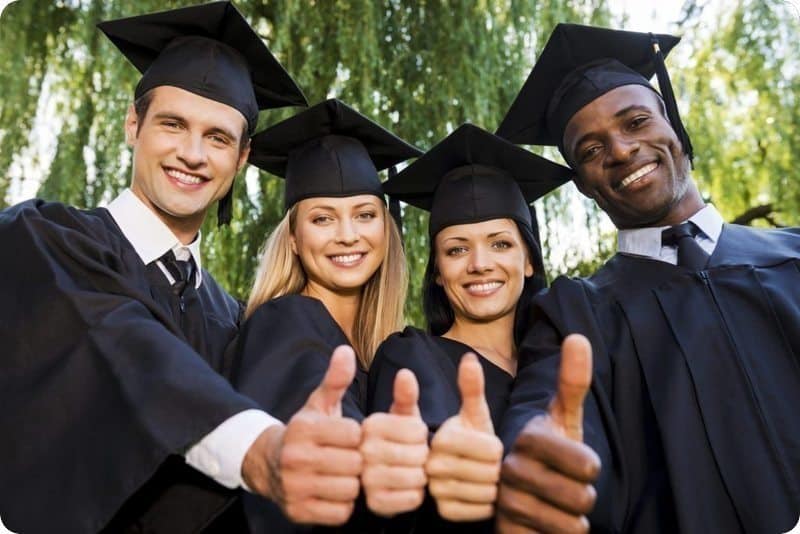 Education Providers New Zealand
New Zealand Education Providers
New Zealand offers the highest standards of education, as well as a magnificent and pristine natural environment, which cannot help but foster inspiration in the quest for knowledge.
New Zealand is an English speaking country, studying in this country one will find they will be learning in a primarily English learning environment. Classes will consist mainly of other New Zealanders. New Zealand is a part of the Commonwealth, therefore the education system is British based giving graduating students the opportunity for their qualifications to be recognised in many different countries.
International students enrolling in the New Zealand education system will discover an attractive and stimulating academic environment. New Zealand offers eight state universities, five colleges of education, as well as twenty-five state polytechnics and institutions of technology.
Universities
The University year in New Zealand starts in March and ends in November, with enrollment periods being at the beginning of each semester. Semester one commences in March and the second semester commences in July. Each course is research-based and the Universities are owned by the state. Offering all courses from Certificate to Doctorate.
Institutes of technology and polytechnics
As with Universities, Institute of Technology and Polytechnics are owned by the state and run from March to November each year. They also offer semester enrollments. Courses are similar to those offered at University also. Certificate to Degree qualifications are also available to study.
Colleges of Education
Educational Colleges have the same enrollment dates, start dates and similar course content to those offered by New Zealand Universities.
Private Training Providers
Privately owned Institutes are mostly specialist schools. Offering courses in areas such as Hospitality, Travel and Business. There are many Private Training Providers all over New Zealand, each is registered with the New Zealand Qualifications Authority. Private Training Providers run on time tables that are similar to those of a University.
English Language Providers.
There is a range of English Language Providers in New Zealand, they offer courses running between 4 weeks and 12 months depending on the students level of competency with the English Language. Offering flexible enrollment dates, many international students choose to undertake an English Language course prior to commencing a more formal qualification such as a University course. Even if your English is competent, it is a good idea to enrol.
Foundation Studies
Foundation Studies are available through many course providers throughout New Zealand. It is generally an introduction to study in New Zealand. A useful course for international students wishing to enter the Higher Education system in New Zealand.
Foundation studies are bridging courses that prepare you for the New Zealand educational system. They are usually undertaken by students who do not have the qualifications for tertiary study, or who have limited English skills. Most universities and some secondary schools offer foundation studies.
Secondary Schools and Colleges
There are three different types of Secondary Schools available in New Zealand, Government Schools, Private Schools and Integrated Schools. The difference is that Government schools are funded by the New Zealand Government, Private schools are privately funded and Integrated schools are half funded by the New Zealand Government. Schools may be single-sex schools or coeducational.
Students aged between 13 and 19 attend Secondary School, school years are year 9 to 13 with years 11 to 13 for students working towards their National Certificate of Educational Achievement or NCEA.
The school year runs in 4 terms, and from February to mid-December. There are three-term breaks which are usually a 2 week holiday, these holidays are in April, July and September.
Education in New Zealand
New Zealand's academic model was developed after the British system, meaning that qualifications earned in a New Zealand educational institute, at any level, can generally be used around the world.
Secondary schooling takes place between the ages of thirteen and eighteen. The year levels are numbered from 9 to 13 (a Year 9 student is typically 13, while a Year 13 student is 17 or 18). Students who wish to attend university must fulfil the requirements of the National Certificate of Educational Achievement, which is undertaken during the final three years of high school. The credit based system assigns a numeric value to each subject, with core subjects like English and maths earning more credits than elective subjects like drama or sport. This system gives students the opportunity to tailor their learning, while still achieving fundamental literacy and numeracy requirements.
New Zealand has eight major universities, spread out across the north and south islands. These universities are state owned and follow a research based academic method. Many have appeared in international Best Universities lists. Every university in New Zealand offers degrees in the arts and humanities (including teaching), business and the sciences.
The New Zealand university academic year begins in late February and usually ends in October. The year is split into two semesters of about twelve weeks each, except for the Victoria University of Wellington, which has trimesters. University students enjoy a two week break in the middle of the year and about six weeks at the end of the year.
Institutes of Technology and Polytechnics are also state owned institutes of learning. While they follow a similar structure to universities, they specialise mainly in vocational training, providing teaching in industry based learning such as hospitality or the trades. There is a strong emphasis on practical learning, so teaching and examinations are often hands on, or modelled on a real world example. Institutes of Technology and Polytechnics offer certificate and diploma level qualifications. They sometimes also offer limited undergraduate and post graduate degrees.
Private training establishments offer quick training for people wanting to enter the workplace, or upgrade their skills. Teachers are usually working industry professionals instead of academic teachers and for this reason, private training establishments are able to adapt to suit the current marketplace. Courses offered in PTE's include computing and health care.
Finally, New Zealand also offers foundation or bridging schools, which help students prepare for university studies. Foundation schools are usually attended by international students who are unused to the New Zealand academic system or don't have the English skills, and Kiwi students who don't have the formal qualifications to apply for university.
Student Welfare New Zealand: Pastoral Care & Code of Practice
Education System New Zealand
International students will benefit from the education system that offers a high standard of living and tuition costs which are among the lowest in OECD countries. They will also experience a safe and stable democratic political environment.
The government regulates all education providers diligently in order to maintain the high education standards in New Zealand. International students therefore can be assured of a quality education from quality New Zealand institutions.
The New Zealand Education system provides quality education in custom design that addresses the unique abilities of each student and has a positive emotional experience. It evaluates natural talents and how the student learns. Here the international students gains the opportunity of adapting to the natural learning environment where project based education has fundamental roots.
Code of Practice and Pastoral Care for International Students
The Code of Practice for overseas students was issued to ensure that international students are treated in a safe and ethical manner while studying in New Zealand. It is a requirement for educational institutes to meet these standards if they are to take in students from abroad.

The Code of Practice makes sure that:
Recruitment, finance and contract dealings with overseas students are done in an ethical and responsible manner
There is a high professional standard kept
Students receive information that is up-to-date, accurate and complete
Students are properly informed before making commitments
The special needs of overseas students are recognised, especially for those who are vulnerable for reasons such as age or inexperience
Cultural issues are dealt with in a sensitive manner by the support services
Suitable accommodation is provided with safety measures for minors (students under 18)
Any problems that may occur are resolved fairly

Complaints
If an international student has any complaints about their treatment by an institute, they can go through a certain steps.
Education NZ - Student Welfare
Ministry of Education New Zealand - The Code of Practice
The New Zealand Ministry of Education has promoted a "code of practice" for international students that aims to safeguard the welfare and interests of international students wishing to study in New Zealand.
The code:
promotes high professional standards and conduct at all levels of conduct relating to international students
encourages ethical and responsible behaviour towards international students
supports the dissemination of up-to-date information to international students
recognises the vulnerability of young and inexperienced international students
encourages cultural sensitivity
outlines the procedures relating to the resolving of grievances
You can get a copy of the code online. Please contact us!
Study New Zealand - Pastoral care & the code of practice
While you are studying in New Zealand the Government wants you to be well informed and prepared with proper care and organisational structure provided for you. Where you can build your strategic plans and achieve you goals through studying in New Zealand and discovering our distinct culture and heritage.
The Code of Practice for the Pastoral care of each International Student sets out welfare, safety, health and academic success of each student. All education providers with students enrolled on international student permits must meet the standards and provide services to meet students needs.

The Code ensures that:
Professional High standards are maintained at all times and provide high level of support.
Contractual, Financial and recruitment dealings with international students are completed ethically.
International Students will be provided with up-to-date and precise information weather its in relation to their payment or charges, refund policy and contract between the applicant and the institute.
Accurate information will be provided before making commitments
Recognition of needs will be acknowledge especially in relation to those who are vulnerable because of their youth or lack of experience.
Support and encouragement in relation to cultural matters will be provided at all times.
Students requiring accommodation should advise Student Services well in advance of their arrival in New Zealand, all accommodation offered has been inspected by member of student services staff. Accommodation options include home-stay placement, rental accommodation and hostel.
Suitable accommodation will be provided for students, to ensure safety of students under the 18 years of age, where special safety measures will be in place.
Fair and justified procedures are in place in relation to grievances resolution policy.
Ministry of Education provides information in relation to the Code of Practice which is found on the Ministry of Education website.

Complaints  
International students can obtain documents outlining the process of complaints in relation to the way their institutions have treated them where immediate and direct contact between parents, teachers and students is possible. The complaint process may be found on the Ministry of Education website.
Education New Zealand - Examn
New Zealand Education
Secondary
The standards for the National Certificate of Educational Achievement (NCEA) are determined jointly by external examinations and all-year round internal assessments. The external examinations are administered by the New Zealand Qualifications Authority (NZQA).
Tertiary
Examinations and class work are the two means of assessment for this level with the overall mark being calculated from a combination of these.
Exams
Students normally write short essays or answer multiple-choice questions during the examinations which are normally held at the end of semester.
Class work
This comprises of tasks such as essay writing and school assignments or projects. The degree of active class participation may also assessed. During class discussions, students are actively encouraged to take part by debating existing theories and knowledge with their teachers in a constructive way.
Exemptions
Credit for prior study is called "cross-credit" or "exemption" for those students who have completed one year of formal study and wish to progress to the second year of study in New Zealand. This must be negotiated with your preferred institution during the application process. The application process is clear for applications from English-speaking countries.
Otherwise, you may need to show details of the course/s completed.
For more information, please contact us.
NCEA
Secondary School Qualifications - NCEA
The NCEA or National Certificate of Educational Achievement is the award that Secondary School students are aiming to achieve. Students work towards this award through years 11 to 13 of New Zealand High School. Based on three levels, being Level 1 during Year 11, Level 2 during Year 12 and Level 3 during Year 13. For students wishing to gain entrance into Higher Education, successful completion and high grades during the NCEA study period are required.
Secondary School Exams
NCEA courses are based on credit, this credit can be achieved through successful completion of work and good marks during the semester and end of year exams.
NCEA - Level 1
This is the first national secondary qualification and replaced the School Certificate.
NCEA - Level 2
This is similar to level 1 except that there is greater flexibility in the choice of courses.
NCEA - Level 3
This final secondary qualification is taken in Year 13 and has replaced the University Entrance Bursaries.
This is an external assessment at level 4.
Education New Zealand - Qualifications and Courses
New Zealand Education Qualification
National Qualifications Framework
The National Qualifications Framework is a system of national qualifications available through course work in schools, polytechnics, colleges of education and wananga and work-based training programmes. It links 800 different qualifications across almost every industry.
Many of the courses international students undertake will be covered by the National Qualifications Framework. The Framework gives students the ability to plan what, where and how to learn and gives them a clear understanding of what skills and knowledge are needed to succeed in their chosen field.
The Framework provides nationally recognised, consistent standards and qualifications, regardless of where learning and assessment are undertaken.
The Framework has received strong endorsement and support from New Zealand's education and training providers, employers and national industry and professional groups. It is also compatible with similar systems being established in the United Kingdom, Europe, South Africa, Australia and North America.
NZ Education - Qualifications and Exams
New Zealand is part of the Commonwealth which means their education system is based on that of Britains. Qualifications achieved here are world recognised. Successful completion of your course is assessed on work submitted throughout the year as well as the end of year and semester exams.
Tertiary Exams
Tertiary exams are usually taken place each semester, each subject exam will have different requirements of what students can and can't bring with them. All exams are supervised and student ID is checked prior to commencement of the exam. Exams will usually consist of multiple choice questions, essay writing or short paragraphs.
Exam Support
Exam periods can be a stressful time for students and institutes offer support and workshop programs to help students deal with exam time stress.
Class work assessment
A student will be assessed on the way they present work and participate in class. Marks will be determined on turn out of class work such as essays, assignments, spot tests, laboratory reports, presentations, fieldwork, practical work and special projects. Tutors or Teachers are always available for those needing some extra help.
Course Participation
All students are required to show good attendance as well as to show respect towards their tutors. A great deal of self-discipline is required of students studying University courses as class times and shortened to lectures, meaning there is a lot more work required of students to be done in their own time. It is important that students take part in class discussions and debate, this will help the student learn by asking questions but will also show respect towards tutors and fellow classmates.
Education in New Zealand
New Zealand offers a wide range of educational opportunities, from secondary schools to a variety of courses offered at tertiary institutions, for international students who are considering on studying there.
New Zealand is part of the Commonwealth and therefore have a British based education system. This means the qualifications gained are well regarded and are recognised in many countries around the world.
Studying at secondary schools, there are over 400, in New Zealand requires you to complete the National Certificate of Educational Achievement (NCEA), which is a combination of internal assessments and external examinations. Entry into tertiary institutions is based on NCEA results.
There are many different types of courses to be considered when researching what would suit you as an international student.
National Qualifications Framework 
New Zealand has an organisation called the National Qualifications Framework which is a system that links the 800 national qualifications across all the educational organisations. This framework helps students plan or decide what industry field they will like to pursue. The system gives (potential) students a clear understanding of what skills and knowledge they will need to be successful in the career they choose. It is also compatible with similar systems established in other countries around the world.
New Zealand prides itself on the consistent quality and internationally comparable standards it has for its' educational institutions. These standards are implemented and monitored by four government appointed bodies. They are:
New Zealand Qualifications Authority (NZQA) – approves and registers all courses and national qualifications offered at polytechnics and PTEs. They also take care of state secondary qualifications.
New Zealand Vice-Chancellors' Committee (NZCC) – approves all diplomas, undergraduates and graduate programmes.
Institute of Technology and Polytechnics of New Zealand (ITPNZ) –approves of local qualifications offered at the polytechnics.
Association of Colleges of Education in New Zealand (ACENZ) –approves of qualifications offered at Colleges of Education.
Approved qualifications will be listed in the New Zealand Register of Quality Assured Qualifications.
Auckland University of Technology (Auckland)
Lincoln University (Lincoln, Canterbury)
Massey University (Palmerston North, Auckland, Wellington)
University of Auckland (Auckland)
University of Christchurch (Christchurch)
University of Otago (Dunedin)
University of Waikato (Hamilton)
Victoria University of Wellington (Wellington)
The universities and the degrees they offer are recognised as part of the international university community by leading universities around the world. If you do not wish to pursue a degree at university there are other options. New Zealand also has 23 polytechnics, also known as institutes of technology; they generally focus on specialised vocational training.
There are also five Colleges of Education, offering teaching qualifications for early childhood, primary and secondary schools. Social work is also an available study option. There will be opportunities for work experience.
Wānaga are Māori centres of tertiary learning that offer advanced study and research programmes where Māori traditions and customs are a significant part of the course.
There are also a variety of private training establishments (PTEs), there are around 860 in New Zealand, that are alternative study options. Though they are mainly privately owned and funded, some courses are funded by the government. Qualifications range from scuba-diving to business and all that is in between.
International Accreditation and Quality Assurance
New Zealand Education - International Accreditation
New Zealand education is recognised internationally and the fact that New Zealand offers instruction in the English language practically means that you can just about study in any country where English is the medium of instruction.
New Zealand education offers quality assurance for courses that are accredited by the New Zealand Qualifications Authority.
Education New Zealand Quality Assurance and Grievance Options
Quality Assurance and Grievance Options New Zealand offers world class educational opportunities, and they have the awards to prove it! The Programme for International Student Assessment (PISA) is a tri-yearly research survey that examines the achievement levels of fifteen year old students in industrialised nations. New Zealand consistently performs highly on these surveys. Furthermore, New Zealand has a higher percentage of universities on the Times Higher Education Supplement Top 500 than any other country. New Zealand tertiary education is first rate and comparatively low in cost when compared to other nations. The New Zealand Qualifications Authority (NZQA) monitors and helps develop national qualifications. Tertiary and training institutions must comply to strict guidelines in order to be registered with the NZQA. Never enrol with an institute that does not have NZQA registration. The NZQA also helps with student fee protection and insists that establishments refund all fees if a course finishes before it is supposed to. New Zealand has a Code of Practice to ensure that international students are looked after while in the country. For more information on that, see Pastoral Code of Practice. In the case of grievances, you should visit the international student office at your university. If they are unable to assist, you can contact NZQA via their website or free call 0800 QA HELP (0800 724 357) or try the International Education Appeal Authority, an organisation formed to enforce compliance with the Pastoral Code of Practice. You can call them on (09) 374 5481.
International Education in New Zealand
International Students in New Zealand
The reason is not far-fetched from the fact that New Zealand has had an international reputation as a provider of quality education for quite some time now. It is an attractive destination for international students because the education system is considered to be of a high quality.
New Zealand welcomes international students at all of its institutions. They can therefore benefit from achieving qualification of a consistent quality and a standard comparable to those obtained in other parts of the globe. International students can access training that led to a wide range of qualification.
Education can be defined as the process by which accumulated knowledge, skills and values are consciously or deliberately transmitted from one generation to another. It can also be defined in its broadest sense as any act or experience that has a formative effect on the mind, physical ability or character of an individual.
By 1997, the international student's population in New Zealand was 5.700. Viable research on the attainments of international students, their academic habits and performance, and graduates' perceptions and reflections on their experience of New Zealand education.
The code of practice for the pastoral care of international students is an important document for the New Zealand ministry of education. The high quality academic education and research provide development of skills and knowledge that supports their students to compete internationally.  New Zealand is fast becoming an education destination for international students. Report has it that in 2006, the country had 95,000 students from foreign countries pursuing academic programmes.
New Zealand Education Guide
New Zealand education agents advice international students for free about how to
enroll at accredited education providers in New Zealand,
get a student visa,
find a course,
meet other students eg.
Contact our New Zealand education agents now!
The New Zealand education system is highly regarded, internationally recognized and has high academic standards. The Study in New Zealand Portal is a gateway to more than 400 articles that give reliable information about education and training in New Zealand.
New Zealand's education system offers valuable opportunities for international students and interns looking for an academic and personal challenge in an English-speaking school system that is compatible with their own. International students are invited to enroll in individual international study programs and workexperience programs. All international education programs are considered "accredited" and are closely monitored by the New Zealand Government. A student can enter the New Zealand education system at any level. They can choose from eight state universities, five colleges of education, twenty-five state polytechnics and institutions of technology, four- hundred secondary schools and more than one-hundred private providers
Interested in high school, language school, college or university study in New Zealand? New Zealand experts offer free education advice assisting in enrolment, also provides a range of support services for overseas visitors wishing to study, holiday or work in New Zealand.
Schools and Universities advise students to start the application process early so as to allow them time to make preparations for their personal requirements.
On the other hand, tertiary institutions and secondary schools have different application and enrolment procedures and deadlines so it is advisable for those interested to consult with their preferred institution about the technicalities.
The chances of your application being successful are increased if it is submitted well before the deadline.
For more information, please contact us!
Academic Year New Zealand
Secondary schooling
In New Zealand, secondary schools (known as either high schools or colleges) have 4 terms in a year, each of them being 10 weeks long. They start in February and end in mid-December. Their holiday breaks are 2 weeks long and are held in April, July and September. Classes are held Monday-Friday, from 8.45-3.15pm, with an hour's lunch break, while sports and other extra-curricular activities are held after school and on Saturday mornings.
Because qualifications in the final 3 years of secondary school are based on an overall assessment of your work throughout the year, late enrolment may not be possible.
University
As for universities, the timetable varies depending on which one you attend. However in general the year is usually divided into 2 semesters, each one being 12 weeks long. There is a 2-week break in the middle of each semester and a 6- week mid-year break. The university year begins in either late February or early March, and ends in October. Most subjects are held over both semesters, but some only take up one semester. It may be possible to start mid-year study in July. Classes are held Monday to Friday, and libraries and other services are available on weekends. Some universities offer summer school courses from November to February, which is good if you want to reduce the length of time it takes to complete your degree. Each semester starts off with an orientation week.

Private Training Establishments
Most of these run on a similar timetable to government tertiary institutes or universities.

Language schools
These run all year; their subjects may be as short as one or two weeks, or as long as a whole year, and classes are held Monday-Friday. There may be outings or other activities available on the weekend.

Technological and Polytechnic Institutes
These have two semesters: February-June and July-November. The breaks are similar to those of secondary schools. Some courses go for half a year and start in July.
Education Costs in New Zealand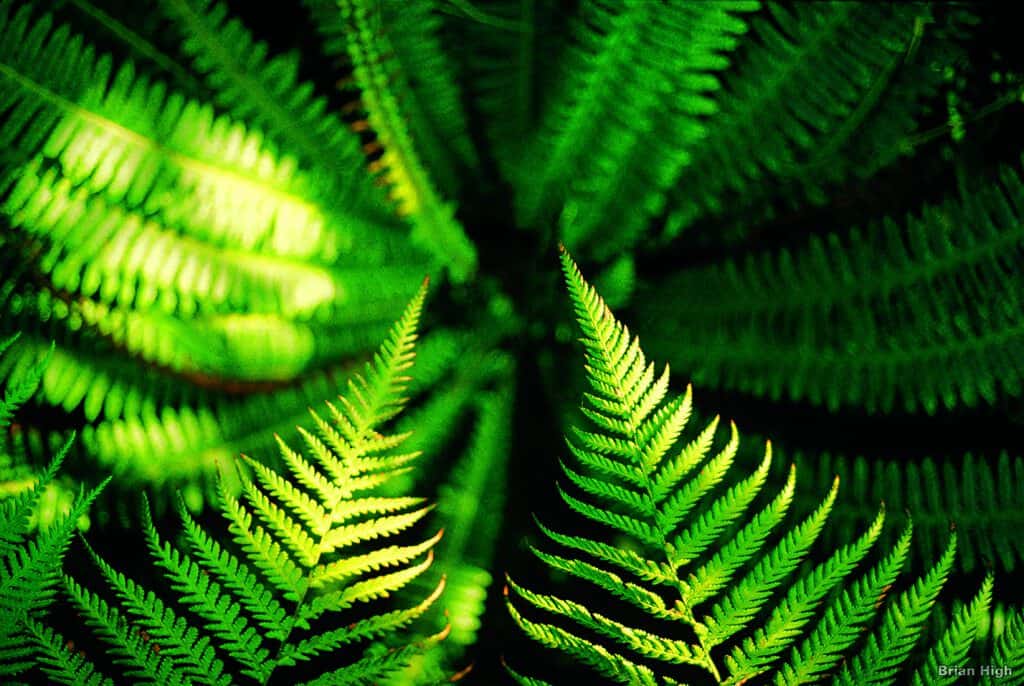 NZ offers a quality English language based education at an affordable price. When compared with other providers, New Zealand has about a 20% cost advantage over Australia and a 50% cost advantage over the US and UK.
Typically the total cost of one year's study at state high school ranges from $NZD 20,000 - 22,000 ($US 15,000 - 16,500). This comprises $NZD 10,000 - 12,000 for tuition and $9,000 - 10,000 for accommodation and related costs.
Education in a private school typically costs from $NZD 30,000 - 35,000 ($US 23,000 - 27,000).
University education tuition and accommodation costs on average $NZ 30,000 per year (tuition costs vary from course to course). The tuition fee is generally $NZD 16,000 - 19,000
Higher Education in New Zealand - Tertiary Education in New Zealand
New Zealand Tertiary Education sector
The New Zealand tertiary education sector includes private education and training providers, polytechnics & institutes of technology, wananga (Maori learning centres), colleges of education, universities and workplace training.
To safeguard the quality and reputation of New Zealand tertiary education, the New Zealand government guarantees that all courses and qualifications offered at state institutions meet the minimum quality assurance standards.
Tertiary Education in New Zealand
The Tertiary Education Institutions (TEIs) provide tertiary education in New Zealand. These include universities, College of Education (CoE), institutes of technology and polytechnics, and Wananga. The institutes under CoE provide Certificate, Diploma, and Graduate courses.
Colleges, Private Institutes, Polytechnics Form a Major Chunk of Tertiary Education in New Zealand
Colleges play an important role in imparting tertiary education in New Zealand. There has been a regular rise in the number of international students wanting to study tertiary education. Global recognition, work options, and quality teaching skills are some of the attractive features of tertiary education in New Zealand.
Along with the colleges, polytechnics, Private Training Establishments (PTEs) and Industry Training Organizations (ITOs) also offer tertiary education – degrees at par with the colleges. Once, the students study in any of these institutes, they can study further – provided they have the required qualifications – in universities.
Objective behind Tertiary Education
The New Zealand education department has identified some useful objectives behind tertiary education in the country. It set up the Tertiary Education Strategy (TES) to ensure these objectives were followed. The aim for tertiary education is to:
Provide a firm system of education that is as per quality standards
Develop Maori aspirations
Allow educational and industrial sector to participate
Develop indigenous skills
Encourage research work, creativity, and sociology
Professional Courses for Industries
New Zealand has about 20 polytechnics that offer technical knowledge in various fields. The tertiary education in these institutes helps students to get practical knowledge on many skills. These skills are required by the industry, who hire them no sooner they successfully complete the curriculum.
In fact, tertiary education in polytechnics and industry-related courses in colleges offer courses only after consulting the said industry. Often, there are tie-ups with the institute and the company where fresh graduates work as interns.
You can find many such technical institutes in Wellington, Dunedin, Christchurch, and Auckland. There are privately owned colleges as well as government owned ones in various cities across New Zealand. International students are accepted if they fulfil English proficiency level and have the requisite academic qualification.
Tertiary Education for Economic Growth
Today, more courses are taught on business and finance as this is the area which requires greater workforce today. Ever since tertiary education was implemented in New Zealand, many reforms have been made. The administration has addressed areas where international students are given student loans to study the curriculum, teaching faculty given an increased salaries, and more regulatory systems are developed.
Top Courses Offered
Not only technical courses, there are courses on non-technical subjects, such as arts, human science, and business offered by the TEIs. Generally, certificate to diploma courses are offered by the colleges in this country. Vocational courses on horticulture, forestry, fishing, genetics, visual arts, and tourism are also offered.
The courses are as per the needs of the NZQA and many of the institutes have the rights to reward credits to the students who successfully qualify the final test. There are pre-service educational programs also are offered by some institutes. Teaching and education are often a part of the curriculum in the tertiary education provided by colleges and technical institutes in the country.
Are you studying in a secondary school and looking for tertiary education in New Zealand? Based on your qualifications and aptitude, you can opt for a course in one of the top institutes in the country.
Write to our student counsellor for details on various courses offered to students to make a head start in their career.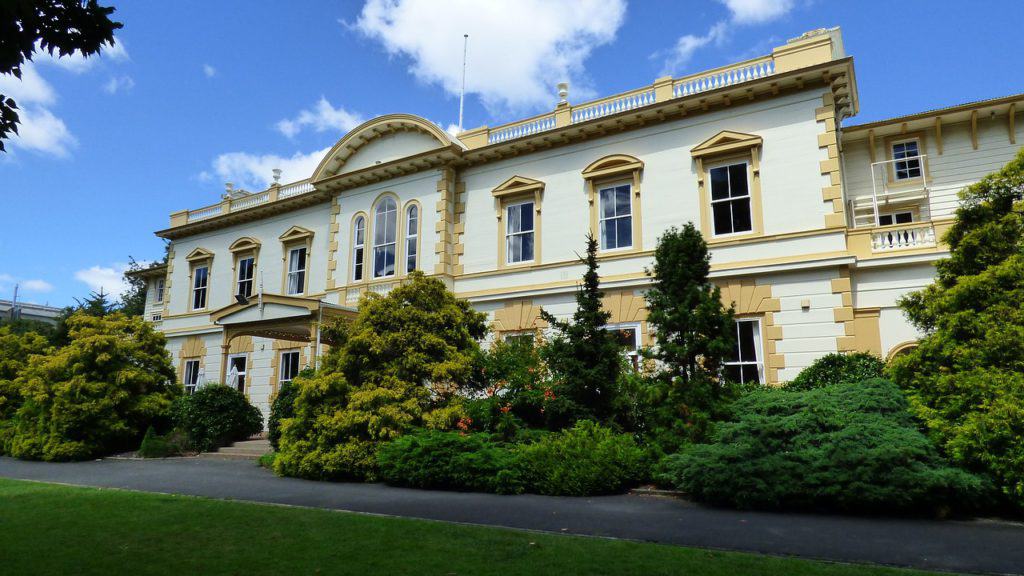 Higher Eduction in New Zealand
A mature age student is considered to be a person who has left the post-secondary school education for ten years and does not possess an Australian Year 12 or equivalent qualification.
To allow these students to gain access to a higher degree, your education provider will consider completion of minimum Year 10 or equivalent qualification with relevant work experience. All such cases will be assessed on a case-to-case basis
by the Head of Department for Higher Education.
The New Zealand Education System
New Zealand School System
International students are becoming commonplace in a global education market which must cater for the increased mobility of students and staff. The New Zealand school system, in an effort to capture its share of this global education market, has been steadily introducing attractive new initiatives to benefit international students who wish to study in New Zealand.
Students can enter the NZ education system at any level. They can choose from more than 100 private providers, 400 high schools, 35 state polytechnics and institutions of technology, 5 colleges of education, and 8 state universities.
International students benefit from a comprehensive range of new initiatives which have been steadily introduced to the NZ school system.  These initiatives are improving the quality of education for international students at every level, offering support in the classroom and improving the methods used by government agencies and groups who administer the NZ education system.
Every aspect of the education system has been intensively restructured to cater for international students. 
There is now a comprehensive system in place to support school Boards of Trustees, principals, teachers, international students and their families.
The New Zealand education system is strengthening relationships with its schools, and with overseas education ministries, with a strong focus on building recognition of NZ qualifications amongst overseas education providers.
The NZ education system has never before been more focused on helping international students achieve their educational goals.
Advantages of the Education System in New Zealand
The advantages of the education system in New Zealand to international students cannot be over empathized; it is a system that offers an attractive and stimulating academic environment
New Zealand Education System
New Zealand… It is a beautiful country in the Southern Hempisphere with a low cost of living and for University students – low fees and a plethora of advantages! For international students the benefits of studying in New Zealand are numerous and given its multicultural base it makes integration easy. The New Zealand education system is based on the British education system which makes it possible for students to study their undergraduate degree in New Zealand and their post-graduate degree in a different English-speaking country. New Zealand also provides their international students with plenty of employment options. If an international student is studying a fulltime course for more than a year then they are entitled to work full time during holiday periods as well as a maximum of 20 hours per week during the term. Partners (spouses) of the students who are studying in areas of skill shortage (one such area is IT) can apply for a work permit which would be viable for the duration of the course. And for those international students who have graduated from a course of study in New Zealand, they will be free to seek a six month employment permit as well as receive extra points in the general skills category of their permanent residence application. Taking up an education in New Zealand ensures international students are provided with a decreased cost of living (whilst the living environment is spectacular) as well as all these advantages, advantages which other countries do not offer.
New Zealand Education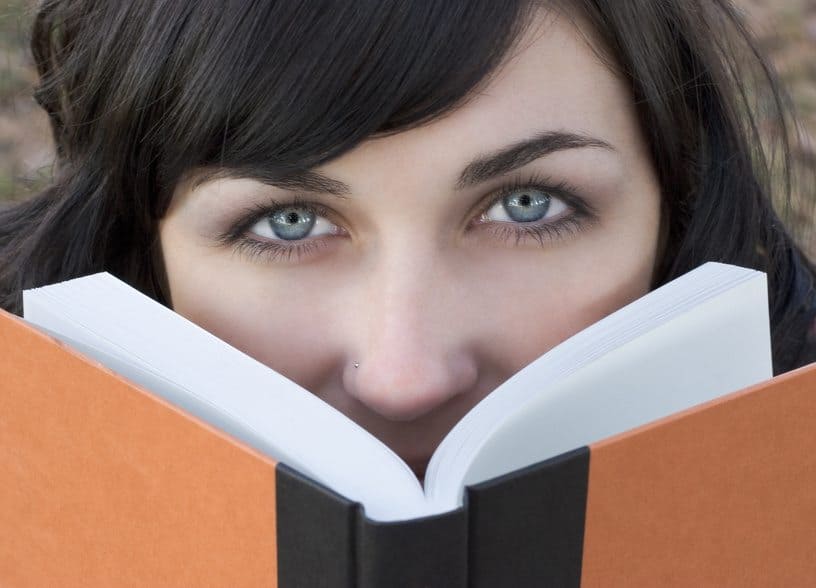 The advantages to international students are numerous, given its multicultural bases: it makes integration easy, it is based on the British education system, and it gives plenty of employment options. Take for an instance, if international student studying a full-time course for more than a year then they are entitled to work full-time course during holiday periods. They will also be free to seek a six months employment permit as well as receive extra points in the general skills category of their permanent residence application. Another advantage of the education system in New Zealand to international students is the
quality assurance practice
. This is provided by the education system which gives  the international students confidence when the question of choosing a course arises. The government has set up nationally recognised  process of quality assurance. International students will achieve qualifications of a consistent quality and a standard comparable to qualification achieved in leading educational institutions in other parts of the world.
Crediting Previous Study
Students who have already undertaken tertiary study are eligible to apply for Recognition of Prior Learning. Depending on the institute and the relevance to your current field of study, you can receive credits for some or all of your previous learning. These credits will be applied to your New Zealand qualification.
If you have already completed your first year of university, you may be able to enter straight into second year study at your New Zealand university. Recognition of Prior Learning is more easily accepted if your previous study was undertaken in English, or in a country or institute recognised by the New Zealand Qualifications Authority (NZQA) or the Australian National Office of Skills Recognition. If you do not meet these guidelines, you may be asked to provide a copy of the relevant syllabus.
Incomplete qualifications are assessed by the the Qualifications Evaluation Services at NZQA. This process can take up to eigth weeks and costs NZ$450. In extreme cases, you can ask that your application be fast tracked. You will need to provide certified copies of all your relevant documents, such as birth certificate and academic transcripts.
Recognition of Prior Learning can reduce the amount of time it takes to finish your degree and is definitely worth exploring.
Education New Zealand - Blog
Education New Zealand Options
A vibrant nation offering excellent study opportunities in a safe environment, New Zealand was the first country to adopt a code of practice that sets out standards for the care of international students, in and out of the classroom thus ensuring that they are well taken care of.
International students can enjoy a quality lifestyle at very affordable costs of living. According to the Transparency International 2009 Corruption Perceptions Index, New Zealand is the least corrupt country in the world. This indicates that the public service here is trustworthy and the students can rest assured about their safety.
Educational institutes are divided into Universities, Institutes of technology and polytechnics (ITP's) and Private Training Establishments (PTE'S). These qualifications are recognized all across the world.
New Zealand has a population of around 4.5 million. The country is divided into the North Island and South Island. The major cities are Auckland, Hamilton, Wellington and Dunedin. The major industries are Dairy farming and tourism. Wellington is the Capital of the country. However, Auckland is the hub of activity and is also the commercial capital of New Zealand having a population of 1.2 million.
Universities and ITP's in New Zealand are state-owned. The universities are research-based offering courses from certificate level through to doctorates. The ITPs offer courses that are equivalent in merit to those offered in New Zealand universities.