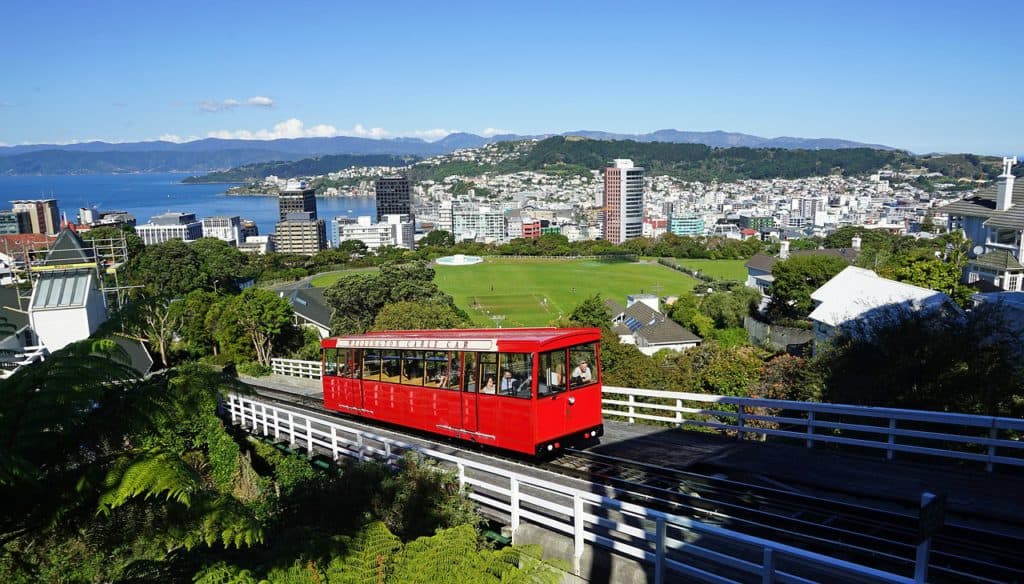 ACG Yoobee School of Design
ACG Yoobee is NZ's largest specialised digital design school with campuses in Auckland, Wellington and Christchurch. ACG Yoobee has been training students for the creative industries with a proven record of success since 1997.
ACG Yoobee School of Design offers:
Diploma of Computer Graphic Design – Level 6
Diploma of Digital Media (Advanced) – Level 7
Diploma of Web Development – Level 6
Diploma in Animation and Digital Video – Level 5
Diploma in Digital Filmmaking – Level 6
Diploma of Animation (Advanced) – Level 6
Diploma in Advanced 3D Graphics – Level 7
Diploma in Game Arts – Level 6 + Level 7 (2 years)
With a number of pathways in place, ACG Yoobee students can continue their education with a Bachelor degree.
No experience – no problem!
The Certificate in Digital Media provides students with the fundamentals of design and the software used in the diploma courses. No previous design experience is required, nor a portfolio.
Need to improve your English?
ACG English School provides intensive English courses in preparation for study at ACG Yoobee School of Design.
Email: melanie@australien-ausbildung.com
News
ACG Yoobee School of Design offers a variety of programmes, ranging from Foundation Certificates to Diplomas in Graphic Design, Digital Media, Web Development, Animation & Digital Video and much more.
Please contact our team for more information.
Dear Students,
We are delighted to share the following story with you.
Japanese student Yoshinori Ban has had a memorable year at ACG Yoobee School of Design.
In addition to completing his Diploma of Computer Graphic Design, he has also just won two of the top prizes in Yoobee's Excellence Awards.
Yoshinori's Food as Art studio project wowed judges and earned him both the WalkerScott Supreme Individual Award and the Print NZ Print Award.
"These are my first awards," said Yoshinori.
"I feel very happy and proud and the win has given me a lot of confidence."
Each year, ACG Yoobee's prestigious Excellence Awards recognise and celebrate exceptional students. For Yoshinori, the win has come at the end of a very fruitful and creative 2014.
"I've had so many fantastic experiences while studying for my diploma. The tutors were really great – they're not just teachers, but also incredibly creative people, and hopefully we'll all stay good friends.
"I've also gained a lot of inspiration from my classmates, many of whom are very ambitious! Working on group projects and learning to communicate and cooperate with other students was a lot of fun and really valuable."
A huge highlight was the Behance Portfolio Review, an event which brings creatives from all areas of the industry together to share work, and further develop their craft. The twice-annual event also boasts a mind-blowing line-up of guest speakers, and for design students such as Yoshinori, it's an invaluable way to get noticed by industry.
"I made some good industry contacts during the Behance Portfolio Review, and I received a lot of great feedback."
During Yoshinori's studies at ACG Yoobee School of Design, he also improved his software skills (Adobe Illustrator, Photoshop, InDesign) and was able to further develop his penchant for photography. The course also taught him prepress, packaging and ever-important time management skills.
"Studying for my diploma helped me refine my skills and gave me the opportunity to explore and experiment creatively.
It was extremely interesting and would be helpful even for people who are already working in the industry."
Now that Yoshinori has a New Zealand design qualification under his belt – and a couple of amazing awards – the design world is his oyster. He has already landed a job In New Zealand as a graphic designer for Kiwise Digital Marketing Agency and there are undoubtedly more great things to come.
Please contact our team for more information.
Study Path: Design
Certificates and diplomas require year 12 equivalence: completion of high school.
Bachelors require year 13 equivalence: high school plus 1 year tertiary study or Foundation Studies level 3.
Certificate in Foundation Studies:
Whitinga (Art and Design pathway)
Minimum 1 semester
IELTS 5.5 (no band < 5.0) Placement test
Certificate in Design and Visual Arts.
1 Year IELTS 5.5 (no band < 5.0)Portfolio (12-15 examples of best recent work)
Bachelor of Design and Visual Arts (Contemporary Craft, Graphic Design & Animation, Interior Design, Photography & Media Arts, Product & Furniture Design, Visual Arts)
Programme awaiting final approval for 2009 3 years
IELTS 6.0 (no band < 5.0)
Portfolio (15-20 examples of best recent work)
After 2 years students can exit with level 6 diplomas:
Diploma in Contemporary Craft
Diploma in Graphic Design and Animation
Diploma in Interior Design Studies
Diploma in Contemporary Photography
Diploma in Product Design Studies
Diploma in Visual Arts
Apply here and get more information!
The Diploma of Digital Media (Advanced) is designed to build on student's existing education and experience. This Level 7 diploma allows students to pursue their own project ideas in a supportive studio environment.
This intensive hands-on Digital Media programme is ideal for anyone considering taking the next step in their print, motion graphics, or interactive design careers.
By the end of the Diploma of Digital Media (Advanced), students will have worked on multiple industry briefs for real-life clients and produced a cutting-edge portfolio that showcases their talents.
Students who have completed a Level 6 diploma with Yoobee or who have had prior industry experience are eligible to enrol for the Diploma of Digital Media (Advanced). A portfolio of creative work must be provided so that Yoobee can assess the student's skills in digital design and production.