Accredited Universities in New Zealand offer various undergraduate, graduate, and post graduate courses for international students. Our Universities in New Zealand are internationally recognised and hold the highest rating by the New Zealand Qualifications Authority (NZQA). Universities in New Zealand offer diverse education pathways and qualifications. Apply with us!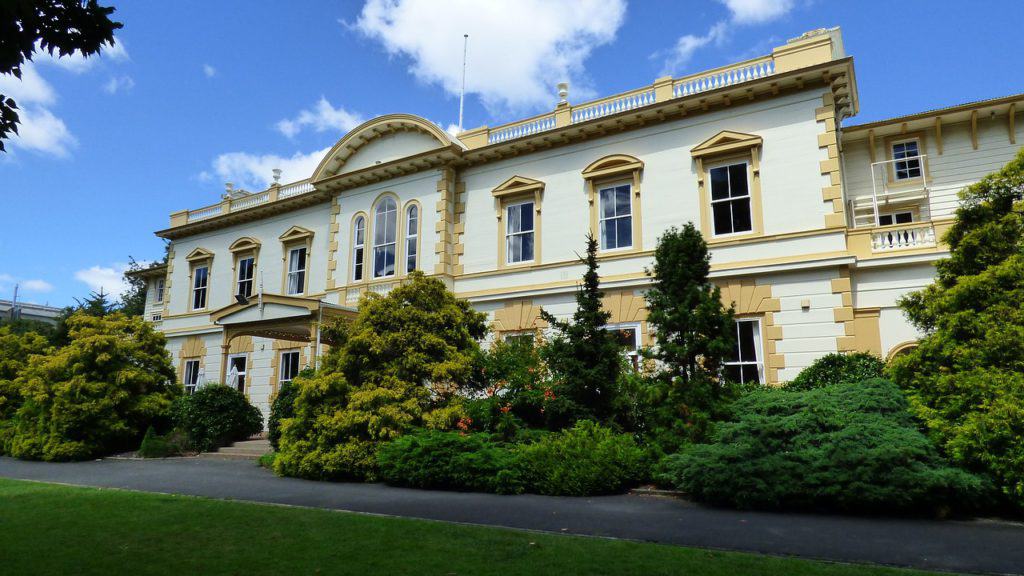 Checking...
Ouch! There was a server error.
Retry »
Sending message...
Free Australia Advice
Fill in the form below and we will be in touch soon
Universities in New Zealand - Where can I study
The quality of a New Zealand university education is well recognised internationally. Many New Zealand graduates are awarded prestigious prizes and scholarships for further study in countries other than New Zealand. The living costs and cost of university study in New Zealand compare favourably with those of other countries and their universities.
Universities in New Zealand
have an international reputation as a provider of quality education
offer a safe learning environment
provide excellent study opportunities and support services for international students
are internationally respected for their academic and research standards.
have co-ordinated system of quality assurance audits and  undertake internal quality checks.
are international and have dedicated International offices with primary responsibility for student recruitment and welfare.
offer Bachelor's, Masters and Doctoral degrees.
maintain a high level of research activity recognised internationally
For comprehensive further information on this, please use our Application Form Service - It's FREE
Accredited Universities in New Zealand
The numerous accredited universities in New Zealand offer various undergraduate, graduate, and post graduate courses to both domestic as well as international students. The tertiary education provided by the universities is recognized internationally.
Students Planning to Take up Tertiary Education in Universities must Fulfill Conditions Specific to the Courses
Surveys point out that New Zealand universities are quite well known in the international market as many of them have made it to the top 200 list of global universities. The benchmark is based on popularity of the courses and quality in imparting education by the universities. However, it is not easy to vie for a seat in one of the universities as the competition is high and conditions are quite stringent.
University Learning
Top universities, such Auckland University, Waikato University, Auckland University of Technology, and Victoria University have an attractive campus with student facilities, libraries, halls, and study centers. From accommodation to round the clock assistance, and counseling centers, the universities have all the basic amenities to impart tertiary education to the students.
Generally universities offer a 3-years Bachelor's degree. The students can study further for another year to earn an Honors course. On completion, various levels are awarded, such as first class, upper second, lower second, or third class. Graduates with an honors degree can study further for a year to acquire a Master's degree. Those who don't have an Honors degree would need to study a couple of years to get the Master's degree. The highest degree awarded by the universities is the Doctoral degree.
Courses Offered by Top Universities
The courses offered at the university are varied. For instance, it is possible for high school leavers to take up undergraduate course at the university. Some can even take up foundation or preparatory courses if their academic qualifications don't attain the qualifying marks. International students for instance, can take up a bridging course to study brush up their English language learning to take up further studies at the university. Waikato University for instance, offers such foundation course to those who do not qualify in the first chance.
Admission Criteria – Selective Entry
To get admitted to a university in New Zealand, a student must primarily qualify for a University Entrance ranking. The score would help in assessing students studying secondary education from different colleges. After the students are ranked, the students must qualify for selective admission that depends from one university to another. The University of Auckland offers career-oriented courses which are mostly based on selective admissions.
Role of English Proficiency
English proficiency is essential to study in New Zealand. International students must attain a qualifying score in International English Language Testing System (IELTS) test to get admission to universities in New Zealand. Those who do not qualify for the test can attend a bridging course to get the required qualification.
The education ministry has taken measures to ensure qualified students who can contribute to the economy of the country, get a chance to pursue tertiary education in New Zealand by enrolling to various universities in the country.
Universities New Zealand State Funded
State-Funded Universities in New Zealand
There are eight state-funded universities in New Zealand and they are partners in the international community as far as learning and research is concerned.
Polytechnics
These are institutes of technology which provide highly specialised vocational training in response to local industry and labour demands. Many polytechnics also have research portfolios, mainly in the field of applied sciences and other technological areas.
English General Certificate of Education (GCE)
English General Certificate of Education (GCE) for students studying NCEA Level 1 English A Levels and Australian higher school certificates for students studying NCEA Level 3 University entrance examination for students intending to use credits for purposes of gaining tertiary entry.
State owned
These educational institutions include universities, colleges of education and wānanga (Maori education centres). They are state-funded and highly responsive to local and international student demand for coursework and research programs.
List of the Universities in New Zealand