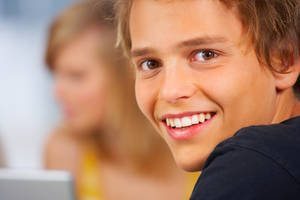 General English New Zealand
Study General English in New Zealand (GE)
Description
You can take a General English Langauge course to help improve your Speaking, Listening, Reading, Writing and Grammar skills at English Language Schools in New Zealand.
Content
These courses are available for all people from beginners to advanced. They will use pair and group practices in listening, using vocabulary and grammar as well as role plays and drama to help you learn how to use the English Langauge.
Exam
There is no official method of testing, however for those just starting off with learning English they will be offered with what is known as TOEIC or Test of English for International Communication. This is a 2 hour multiple choice quiz which has 200 questions devided into two sections of Listening and Reading.
Length
Full time Students will study 20, 25 or 30 hours a week and Part time students will study in the morning for 15 to 17 hours a week.
Schedule
Weekly starting on Mondays.
Entry Requirments
There are no entry requirments however you will be tested when you arrive to decide which English class will best suit your skill level.
Application
To apply or receive further information - please email our student service via the application form.