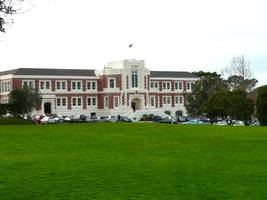 New Zealand Language Courses
English Language Courses New Zealand in Comparison
Important: English courses in New Zealand are charged with a weekly fee between NZ$300 - 400.
Overseas students have to consider that living costs in New Zealand are around NZ$300 per week.
Our team can help you to find a suitable english language course in New Zealand for FREE at one of the English schools in New Zealand.
Cambridge Courses vs General English?
Cambridge Courses are more intensive, if you are looking for a formal qualification a Cambridge course will be for you. Keep in mind however this course has a lot more work, you will need to complete 2 hours of homework every day.
Cambridge Courses vs IELTS Preparation?
IELTS is designed for those who wish to study at University, where as Cambridge offers a broader range of General English courses which will help in community and job situations.
List of the English Language Courses New Zealand
English Language Courses New Zealand
English Tests New Zealand